You know how Monopoly is replacing a token, right? Hormel is hilarious, and started a write-in campaign for a pan of bacon as a playing piece.
Monopoly even posted it on their Facebook page! (You can vote daily to save your favorite token until the new one is announced February 6th.)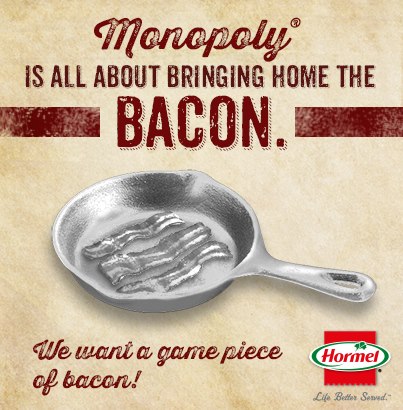 It's both a ridiculous suggestion, and brilliant.
Don't you think?