October is National Pizza Month, but come on now… as if people aren't eating it every chance they can get already.
Let's start with the foundation, shall we? A crust topped with da sauce and da cheese. And scene.
Cuz that's where this girl stops.
(Thanks for the picky pizza palate, Mom. Love ya.)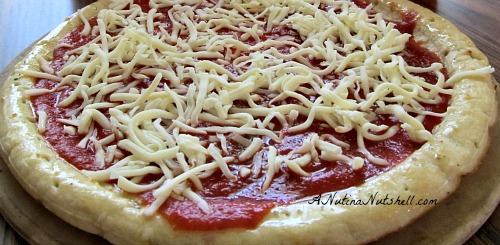 But the beauty of pizza is that there are a skazillion different toppings that could be added.
For other people.
So since I was in a kindly mood on one particular weekend evening, I turned this creation into a Supreme pizza (for other people…let's be clear) by adding Hormel Pepperoni, mushrooms, grilled peppers and onions, black olives, and Hormel Pizza Toppings (Italian Sausage Crumbles and Beef Crumbles).
I like all those toppings ya'll, just not on my pizza.
I'm a weirdo.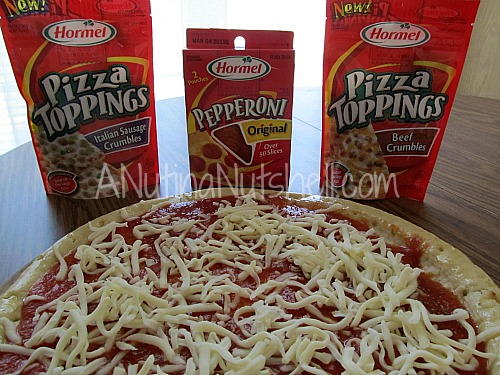 And you?
Ya like it like that?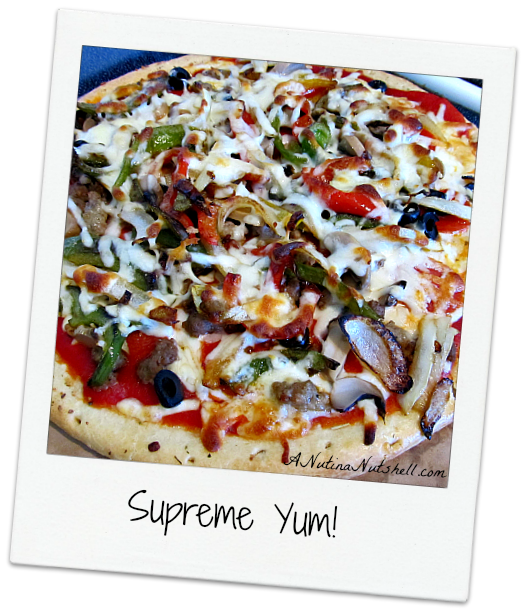 What toppings do you like on your pizza?!
I'm a Hormel Foods ambassador, and Hormel provided a thought starter to me, but all opinions are my own.