If there's one thing I'm good at, it's packing like a pro.
Except that's a lie.
If it were true, my suitcase wouldn't look like this when I get home from a trip. And this is my suitcase.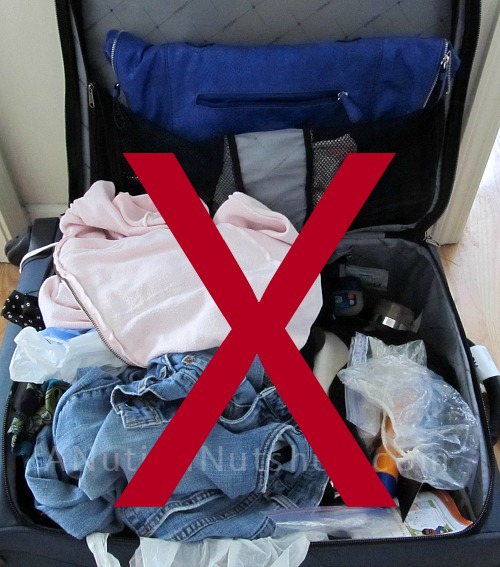 I figure if I knew how to pack like a pro, my luggage contents would arrive home in some sort of meaningful order.
And clearly that's not happening.
The thing is… I know I have 'pack like a pro' potential. I'll even prove it with some of my tips.
Tried and true packing tips:
— I roll my clothes to save space and prevent wrinkles.
— To save on baggage fees (but make sure I have room for souvenirs on the return trip), I place my packed suitcase inside a larger empty suitcase. (My sandals, flat iron and umbrella fit beautifully in the extra space between them.)
— Anything that could possibly leak is sealed in a ziploc bag.
— I always travel with a luggage scale and weigh my bags before leaving for the airport. There's nothing worse than rearranging the contents of a suitcase while being glared at by a long line of frustrated travelers who hate you more every time they catch another glimpse of your granny panties.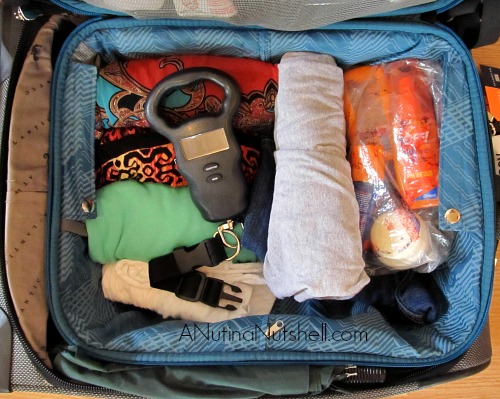 — Keep yourself fresh. Bring along (and wear) thin and discreet panty liners like Carefree Acti-Fresh. When you're away from home, it's more important than ever to have the peace of mind in knowing you're protected.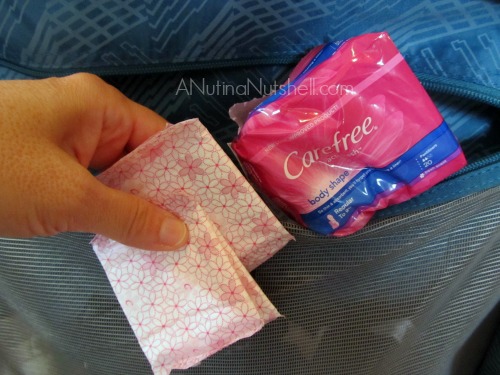 So you'd agree with me that I do have some packing skills and know-how, right?
Here are even more packing tips from the lovely and entertaining Lara Eurdolian. Check it out — good stuff in this video!
So soft, so thin, so absorbent. Carefree® Acti-Fresh® daily liners leave you feeling nothing but fresh. Get $0.50 off any Carefree product at http://www.carefreeliners.com/carefree-coupons-offers.


Do you have any great packing tips? Please share!
Compensation was provided by Energizer Personal Care via Glam Media. The opinions expressed herein are those of the author and are not indicative of the opinions or positions of Energizer Personal Care.