Every morning when I grab my Windows phone, I change the color of my background screen. There's no real reason why…. it's just fun! So I've been working my way through the spectrum of colors, and today's an orange day!
I'm also quite fickle with the tiles, and I move them around and re-size them all the time. If I find myself using an app a lot, I'll give it priority placement on the home page.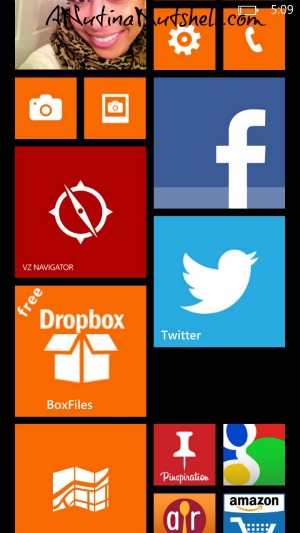 Another thing I've been goofing around with is the How We Met app on Facebook which I briefly mentioned earlier.
In a nutshell (ha!), the app creates a snapshot timeline summary for you and one of your Facebook friends. (You choose whom!)
I did it with my daughter first, but since much of our timeline included her ex, I decided that I'd illustrate the app with one of my closest blogging buddies instead.
I created the opening and closing statements, but the app did the rest!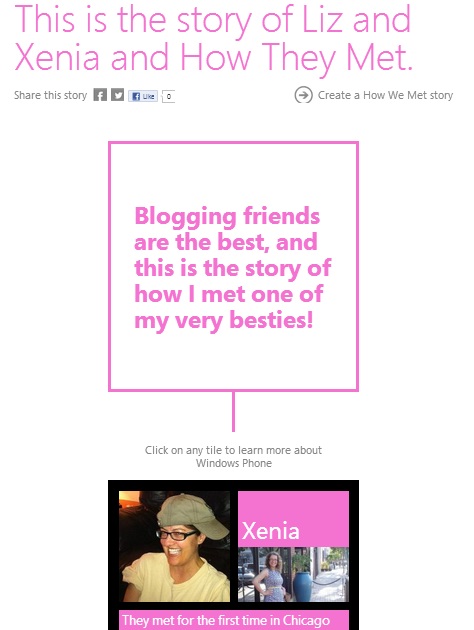 It added photos from conferences we've both attended, and it also included some of the messages we've exchanged via Facebook, many of which I'd forgotten about!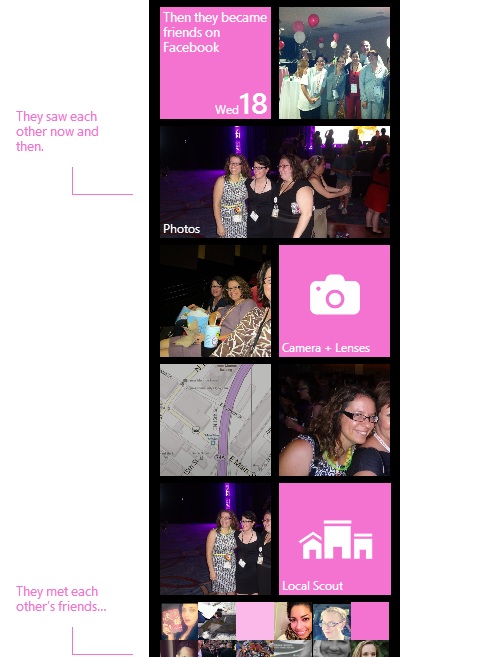 It took all of about 2 minutes to have a How We Met Story finished and ready to share. (Sharing is optional.)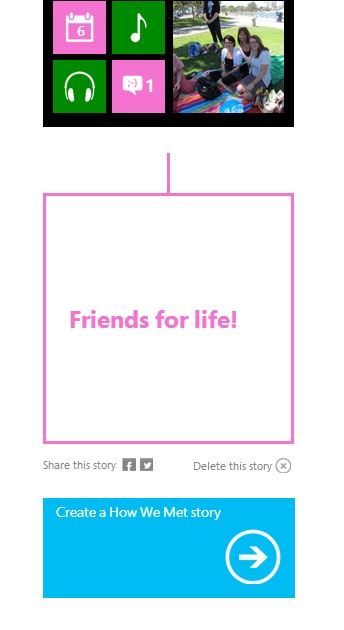 Check out the How We Met app on Facebook. It's really pretty neat! You don't even have to have a Windows phone to use it. Just go to Facebook!
As you can see, the How We Met app helps you relive memories and captures them in a beautifully designed keepsake that you can value forever.
With Valentine's Day approaching try the How We Met app and rekindle those lost connections.
For a chance to win a Windows Phone 8, please click here to take a quick survey!
This is a sponsored conversation written by me on behalf of Microsoft Windows Phone 8. The opinions and text are all mine.