The Hyatt Regency Grand Cypress Orlando is not just a hotel; it's an oasis. I recently stayed there as a complimentary guest of Hyatt Hotels in order to experience some of the newly added special touches and amenities, and while those are all inside, I wouldn't be doing this particular Hyatt justice if I didn't show you how absolutely gorgeous it is on the outside as well.
It's truly a tropical paradise from the moment you drive onto the property. It's wildly beautiful here…..craaaaazy beautiful.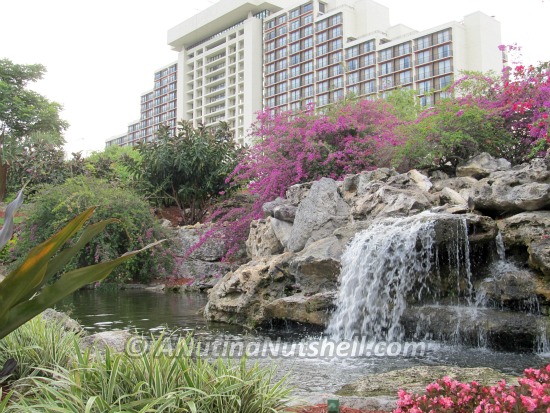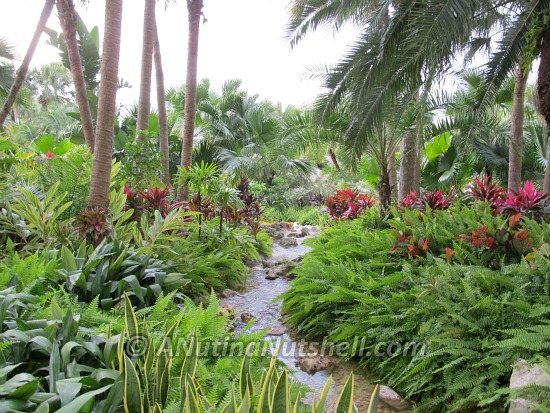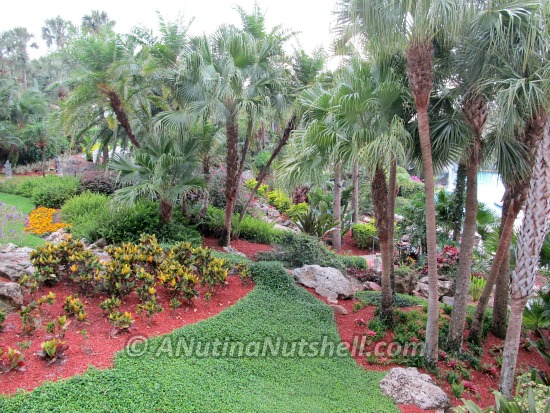 I reluctantly tore myself away from the lush foliage so I could check in, and when I entered the lobby, it was magnificent as well! It even had a glass elevator which looked out over the beautiful lobby area as it carried guests upward to their rooms.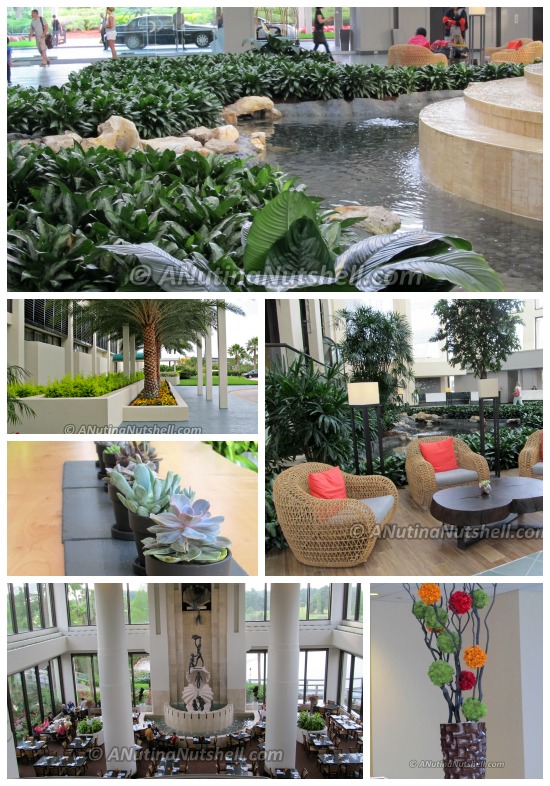 Every single upper floor (ok, I checked three), has these little settees by the glass windows so that guests can enjoy the marvelous views.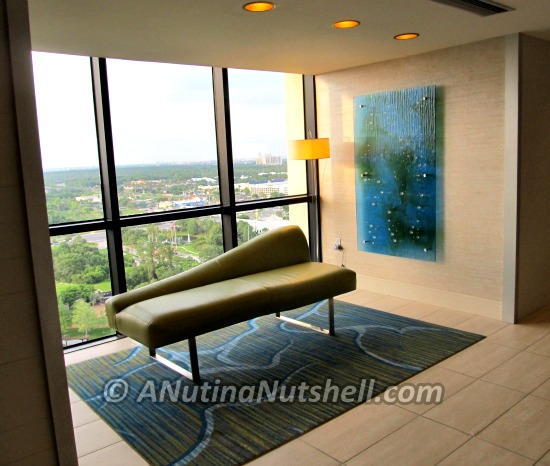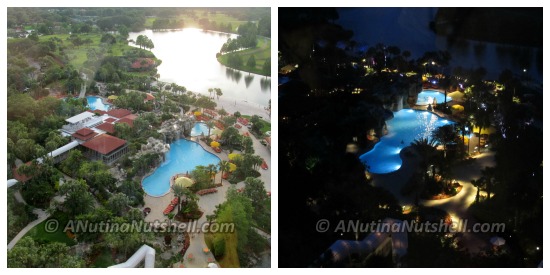 Eventually, I did make it to my room which was just as nice as I expected. It was spacious, it had a nice little work station with charging center, and a Roomlinx keyboard so guests without computers could still access the internet using the big flat screen tv as a monitor.
I was also thrilled to see they had KenetMD amenities – a lovely upgrade from what I usually find in hotels, and especially welcome since I had forgotten to pack my lotion.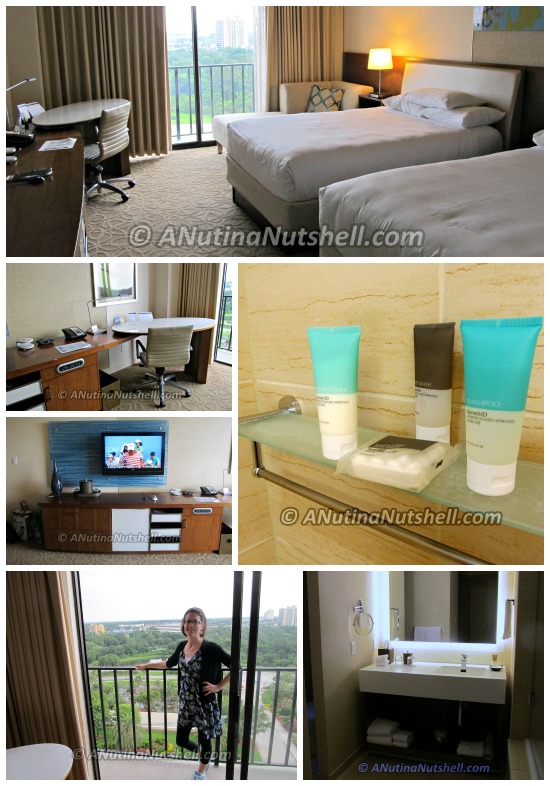 Speaking of forgetfulness, Hyatt Has It is a new guest service for people like me who sometimes forget to pack something. There's a big list of complimentary items and another list of things guests can borrow or even purchase.
Notice the phone and computer chargers? How helpful is that?!!!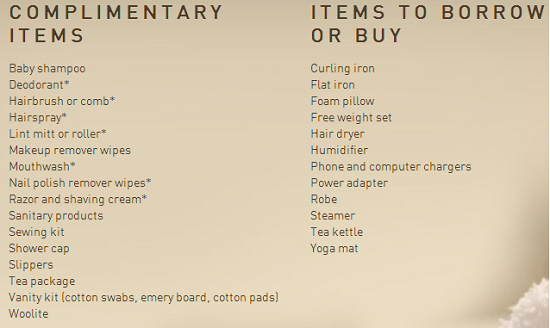 Once I got settled in, I decided to stroll around the property a little bit more, and I ended up doing so for over an hour!
The pool area is unreal. The pool itself winds around waterfalls and rocky grottos and is surrounded by Florida's natural beauty in every eye-catching way you could imagine.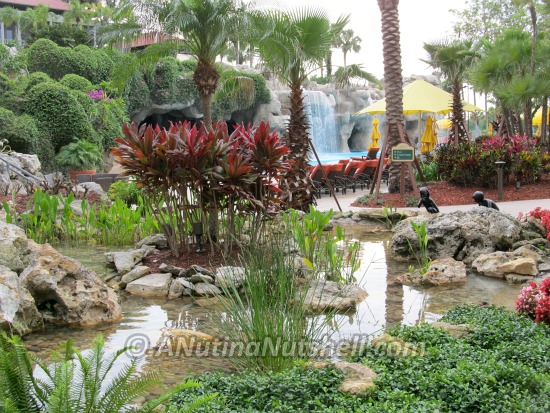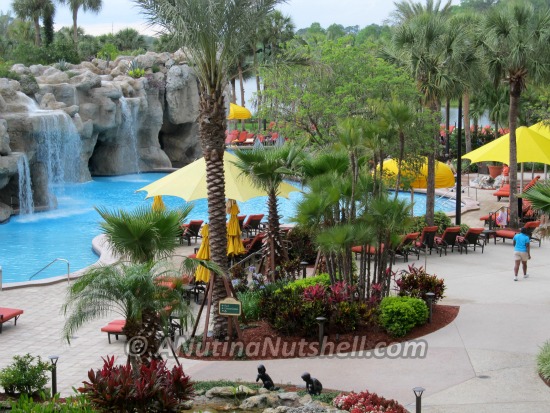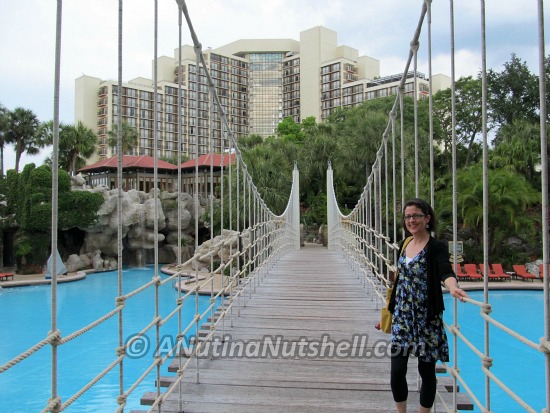 And if lounging and lazing by the pool isn't your thing, you could lounge and laze by the lake in a hammock! If you're lucky, you might spot an alligator floating out there.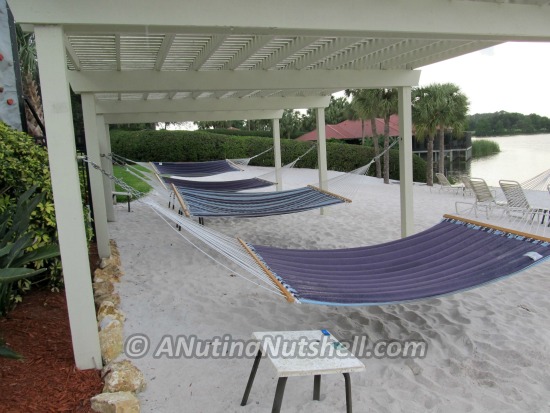 The resort has lots of activities to keep you moving too. Go for a bike ride, take a leisurely walk around the lake or through the gardens, climb a rock wall, play some golf, go for a jog on the running trails, strike up a volleyball game…it just goes on and on!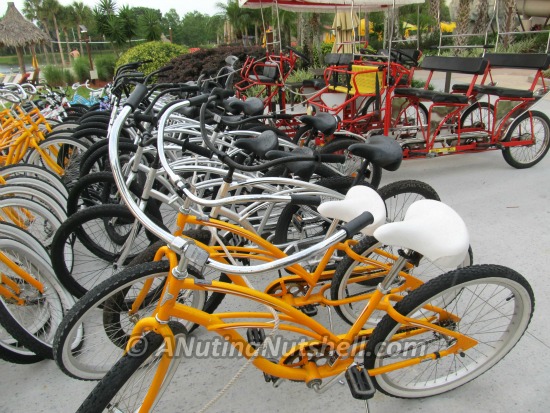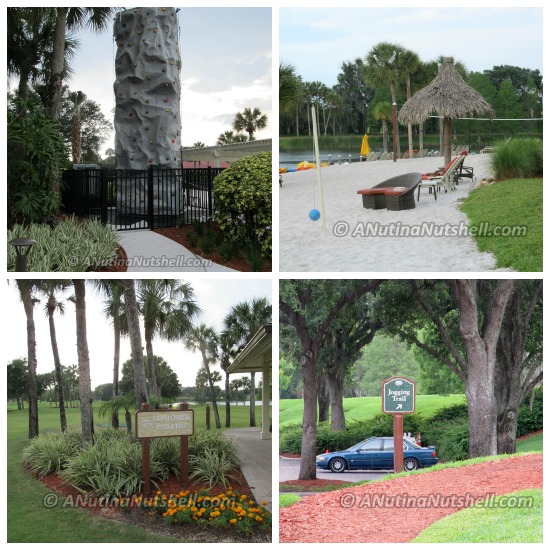 It was beyond beautiful outside and I probably could have sunk into a lounge chair for hours, but I was hungry, so I went back to my room to order a little somethin' something from room service. (There are several restaurants on site, but I was crazy lazy.)
I know that travelers really struggle to eat healthy (surveys prove it, and so do scales), but I was determined to stay on track and choose something from the new Healthy Balance menu items, which are lower calorie, smaller portioned dishes.
I ordered a grilled portobello mushroom burger which is served with lettuce, tomato, onion and Dijon yogurt. I know you see fries on the plate, but I ordered those because my boyfriend wanted them.
'Shrooms for me, fries for him – it's a partnership that works.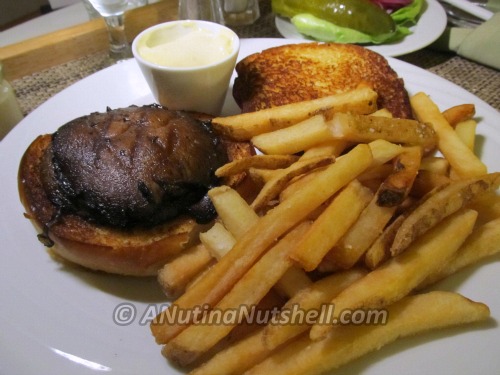 For sipping sustenance, we couldn't decide between the anti-stress juice (watermelon juice) and the Balance smoothie (strawberry and banana), so we ordered both and shared!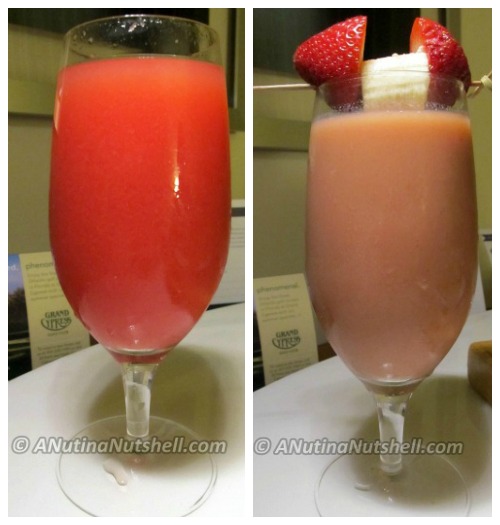 And for breakfast, we enjoyed the most delicious waffle and pancakes which we ordered by filling out a card with our meal and delivery time choices and then hung it outside on our door. We ordered from the "Responsible" section of the card. 🙂
My boyfriend ordered whole wheat pancakes which were topped with housemade granola, bananas and raspberries.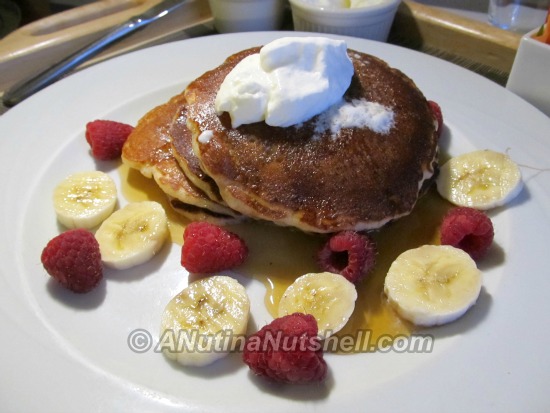 And I ordered a whole wheat waffle topped with fresh berries, butter and warm maple syrup.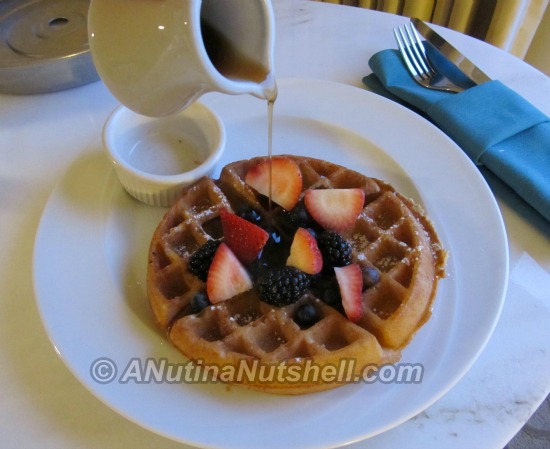 They were both absolutely delicious and filled us up for the long drive home, but we were so sad to have to leave this magical escape. It was the perfect antidote to the chaotic and exhausting tourist schedules we'd been keeping,  and it completely relaxed and rejuvenated us.
It made the vacation a true vacation!  If you're planning a visit to the Orlando area, I highly recommend the Hyatt Regency Grand Cypress Orlando.
To find a Hyatt hotel and for more information on the new amenities and services that are part of Hyatt's new guest listening approach, visit www.hyatt.com/experience