Did you watch I'm Having Their Baby on Oxygen last year? Season two of the powerful docu-series begins Wednesday, June 12 at 10 PM ET/PT, when we'll once again be given an intimate look at the stories of birth mothers as they contemplate whether placing their baby for adoption is the right decision.
There were six episodes last year, and each one featured 2 pregnant women who had already entered the adoption process when they were approached by Oxygen to be a part of the show.
Each of the birth mothers wanted to openly share their honest and personal stories as they struggled with unplanned pregnancies, and I really appreciated that Oxygen showed their stories without judgment or agenda.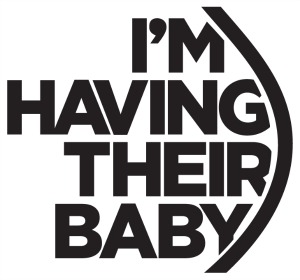 The women's stories are emotional and poignant, and this season goes even deeper into their lives and the lives of those who will be affected by their decisions.
Watching is sometimes heart-wrenching, sometimes infuriating and sometimes satisfying. Whether we agree or don't agree with their choices, we can respect the fact that they're carefully considered and sensitively portrayed in this series.
While we patiently wait for Season 2, you can watch the "I'm Having Their Baby: Raising Nayamah" webisode for a follow up to Jamie's story from Season 1 right here:
Comment below & let me know what your favorite part of the webisode is! You have the chance to win a $50.00 gift card. I'll announce the winner on my blog, June 12th.
To catch up on the first full season of the show and get a sneak peek of season 2, visit oxygen.com/baby and be sure to tune in when the new season premieres on Wednesday, June 12 at 10 pm ET/PT.

Facebook: https://www.facebook.com/#!/ImHavingTheirBaby
Twitter: https://twitter.com/Oxygen
Follow: @Oxygen
Hashtag: #ImHavingTheirBaby
Show Site: www.oxygen.com/baby