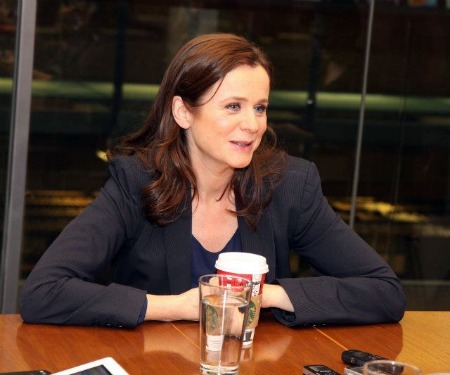 While in New York for the premiere of War Horse, we were lucky enough to be able to spend a little time chatting with Emily Watson, who plays Rose Narracott in the movie.
What I especially loved about Emily is that being a mom is her greatest priority, and the special twinkle in her eye as she talked about her children and family proved that to be true.
She has a creative and artsy side, and in her down time with the kids, they do things like painting and making taxis out of Wheat-A-Bits boxes. How cute is that?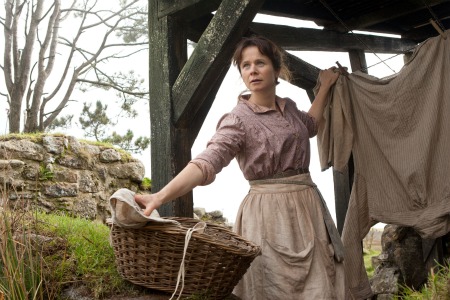 Naturally, we also talked about the movie, and when asked about getting the role, she said, "getting a call from Steven Spielberg is… not a bad day."
Her part in the movie took about 3 weeks to film, with a typical work day lasting 12 hours, but the boys who worked with the horses spent two months in training as some of them had never ridden before. Joey is the main horse in the story, and she told us that there were 14 Joey's used for filming!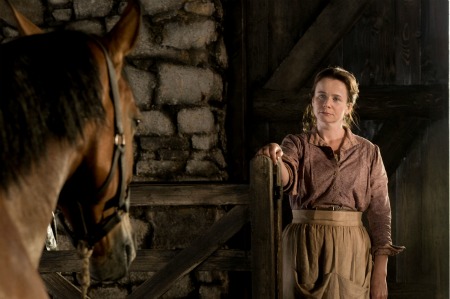 Emily had seen the stage show in London previously, so she was familiar with the story and its emotional impact. She says that despite it being "a boy in love with a horse and their great adventure, it's kind of an anti-war film for kids as well… in a very, very simple way, like… war is inhumane, and the way we treat animals reveals our humanity."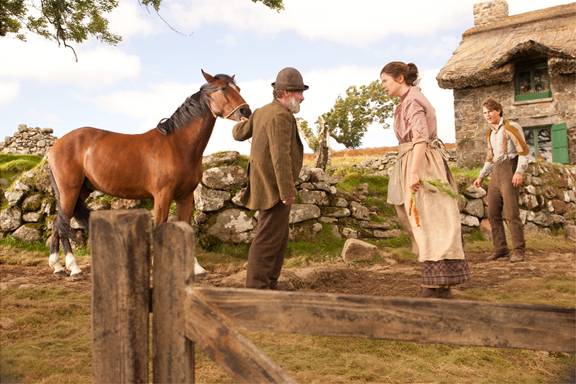 Emily told us that her own children are still too young to see the entire movie, but she may let them watch the first 20 minutes or so. She said it's a great way for children to learn about war, and that Steven Spielberg "did it specifically so that, you know, children could see it".
What's next for Emily? She just wrapped a film called Little Boy, and is part of the upcoming Anna Karenina being filmed in London.
War Horse is rated PG-13 and opens in theaters on Christmas Day!
 A huge thank you to Disney/DreamWorks who covered the expenses and made this whole trip possible. Photo Credits: Disney/DreamWorks and MomStart.com