As part of my recent media event I visited both Universal Orlando Resort theme parks in one day (Universal Studios and Islands of Adventure), so I picked out my favorite Islands of Adventure and Universal Studios Orlando attractions to share with you.
First a few thrills…
The Mummy Returns  (Universal Studios) – I'm obsessed with this roller coaster ride, and I love it more than any other attraction in both parks combined. It's that fun. I usually ride it at least a half dozen times with every visit to the park.
The. best.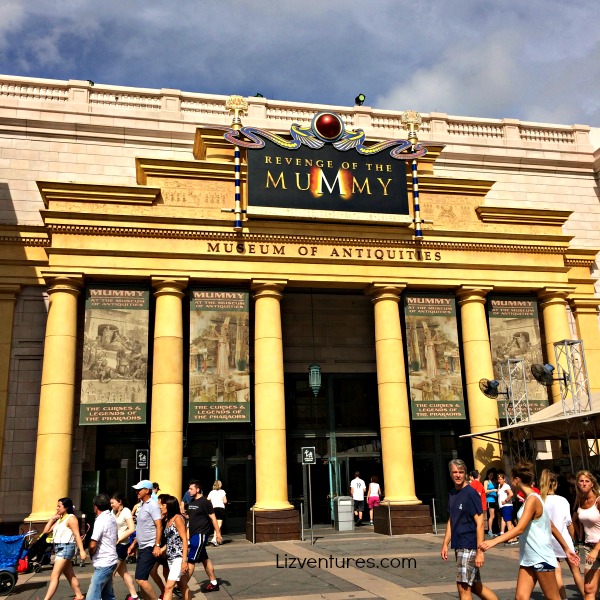 Hollywood Rip Ride Rockit  (Universal Studios) – Coming off the top of that first hill heading down was cray-zay, but oh, so much fun. Riders choose a song to listen to while they're coasting, by the way!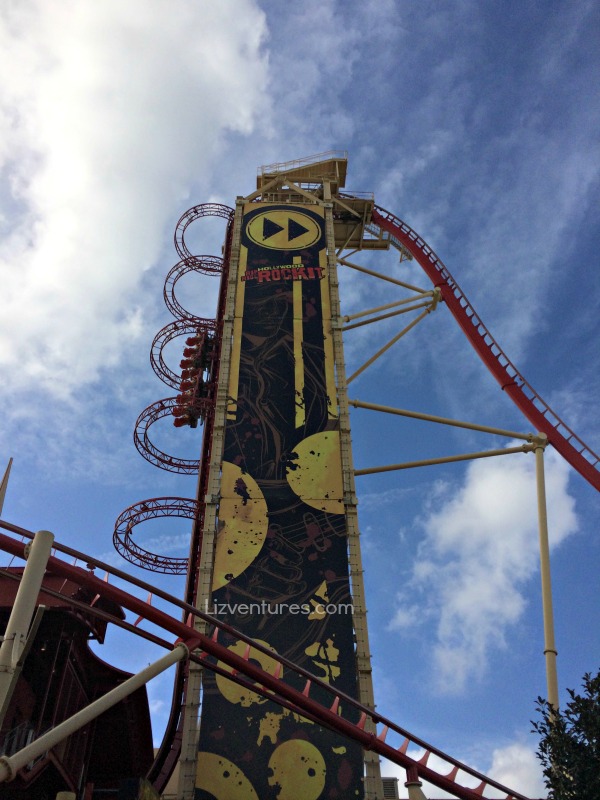 The Incredible Hulk Coaster (Islands of Adventure) – This roller coaster sends you flying from 0 to 40mph  in 2 seconds, and it's wild! I didn't ride it on my most recent visit, but I've been on it every other time I've been to the park, and it's incredible!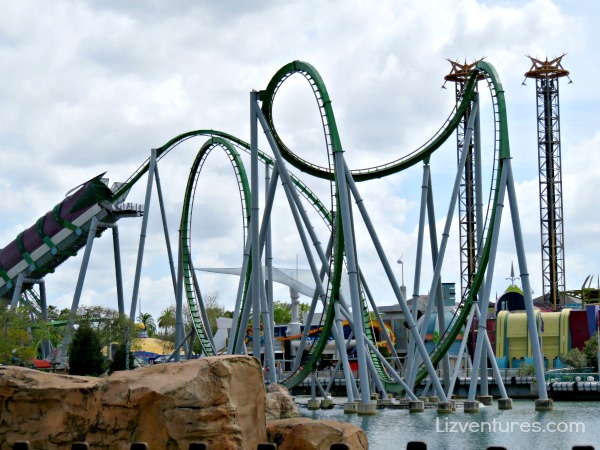 Harry Potter and the Escape From Gringotts (Universal Studios-Diagon Alley) – You'll navigate the hidden vaults of Gringotts with characters from the movie while evading villains, trolls and other creatures. It's seriously fun, and you'll walk off smiling!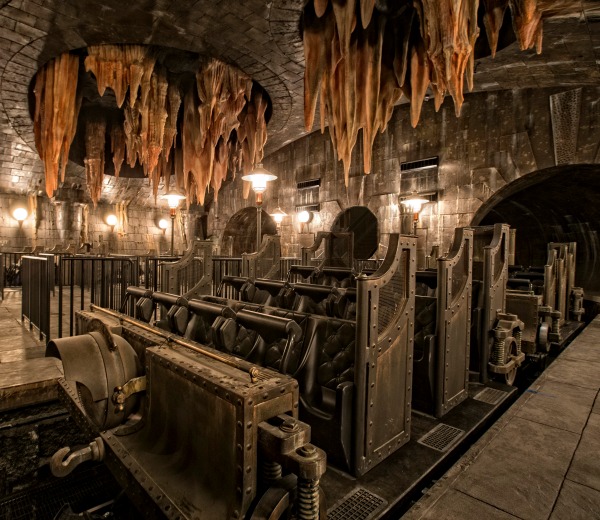 Since I'm motion-sensitive (not so much to roller coasters…. go figure), I avoid most of the 3D motion simulation rides (like Terminator 3D and Harry Potter and The Forbidden Journey), but I've been on them during previous park visits and the technology will blow your mind. I highly encourage you to ride them all if you can!
Now the chills… and when I say chills, I mean relaxing slower-paced activities.
The Wizarding World of Harry Potter (Islands of Adventure) – There are two thrill rides in this area of the park, but it's also a great place to stroll, get a bite to eat and shop.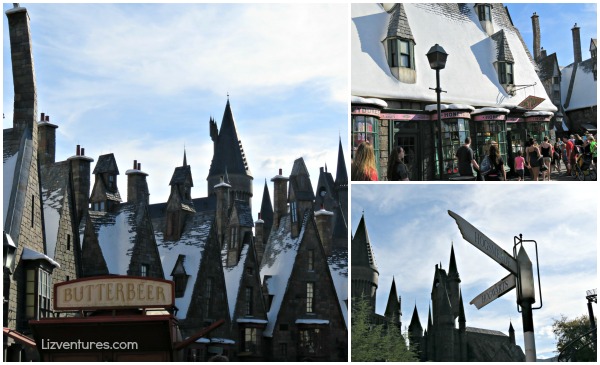 Butterbeer – This sweet butterscotch-tasting drink is available in both The Wizarding World of Harry Potter (Islands of Adventure) and in Diagon Alley (Universal Studios). You can also try Butterbeer ice cream in Diagon Alley. Some of the vendors also offer pumpkin juice which is equally delicious!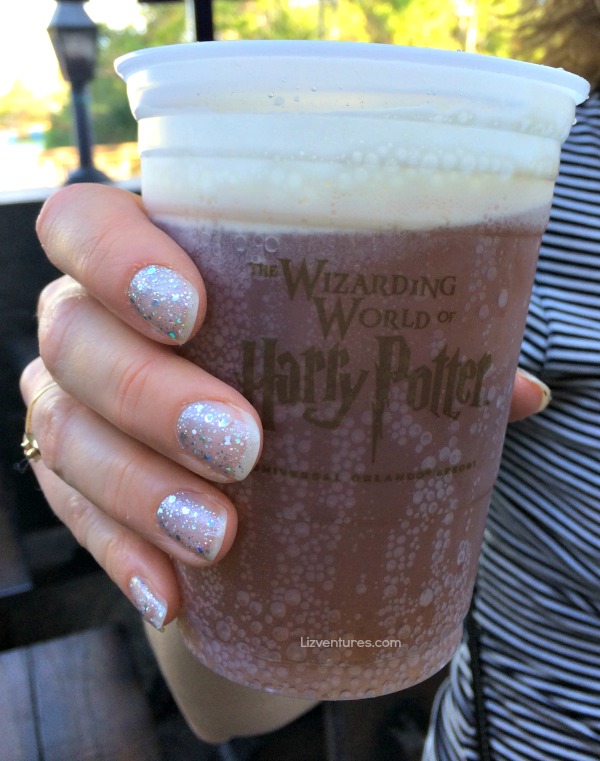 Hogwarts Express – connects Diagon Alley to Hogsmeade, and runs both ways. You'll need a park-to-park pass to make the journey between the parks. It's a short 5-minute air-conditioned ride with a few surprises along the way.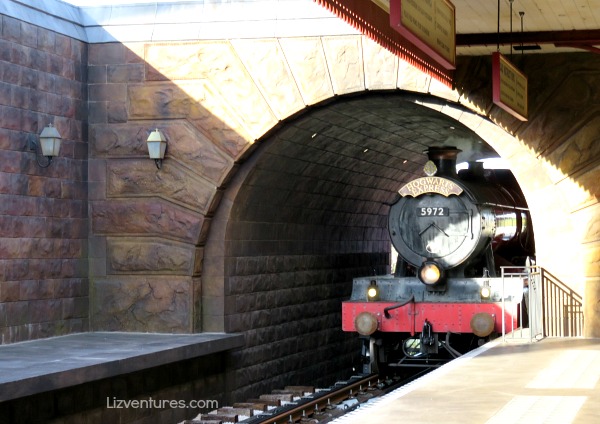 Diagon Alley  – the shopping district and wizarding area of London, hidden away from Muggles behind the Leaky Cauldron.
Ollivanders Wand Shop (both parks) – Intricate and beautifully designed magic wands are stacked to the ceiling in this shop, and you can watch the wands choose their own wizards! There are also interactive wands you can purchase to cast spells and create magical experiences throughout the park.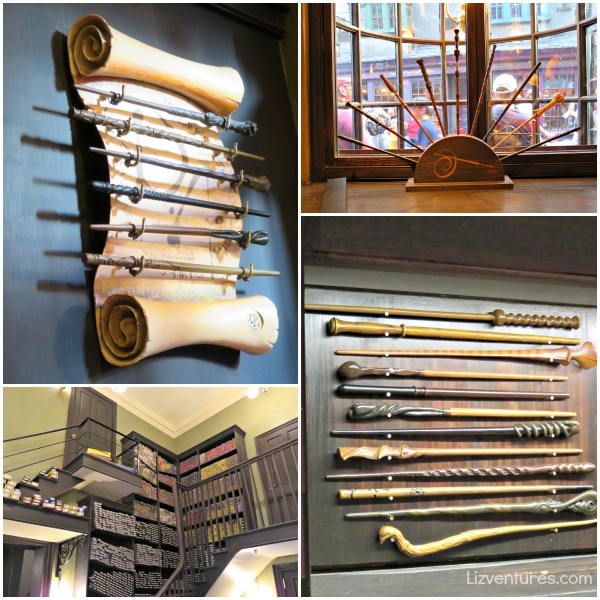 Knockturn Alley – Make sure not to miss this dark and secluded alleyway of shops selling curious and magical potions. If you've purchased a magic wand from Ollivanders, you'll find a place to cast a spell in here too.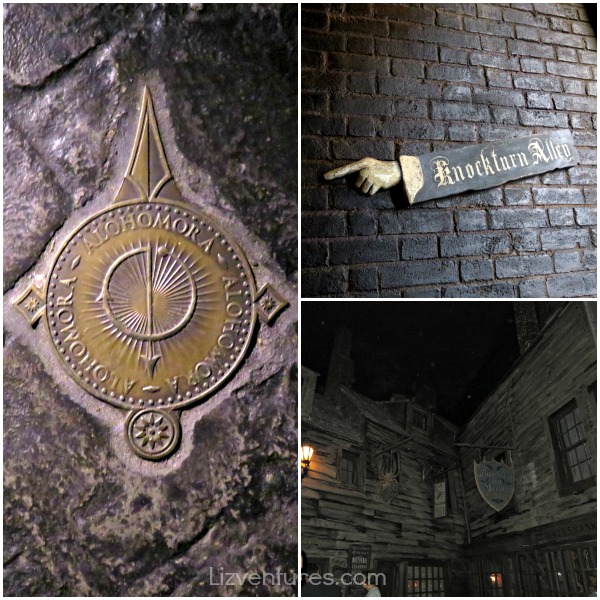 Fire-breathing dragon – About every 15 minutes or so, you'll begin to hear some rumbling from this dragon perched high atop Gringotts Bank in Diagon Alley. Get your camera ready so you can snap a photo when he lets that fireball fly!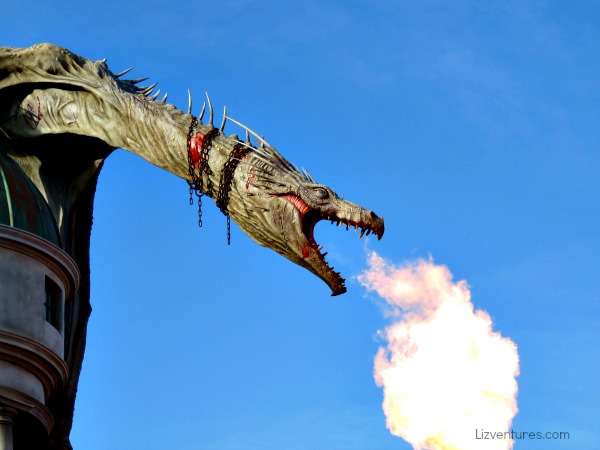 12 Grimmauld Place – On the street outside Diagon Alley, look for this address and watch the window. Every few minutes, you'll spot Kreacher the House Elf peeking out the window!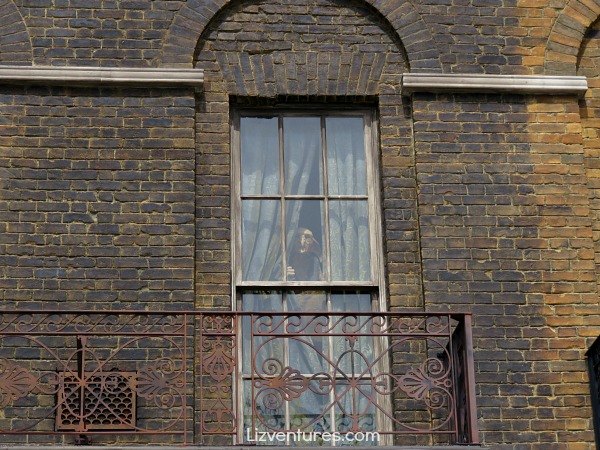 Mythos Restaurant (Islands of Adventure) –  Mythos has been voted the #1 theme park restaurant for 6 years, and believe me, it deserves it. The food was top notch!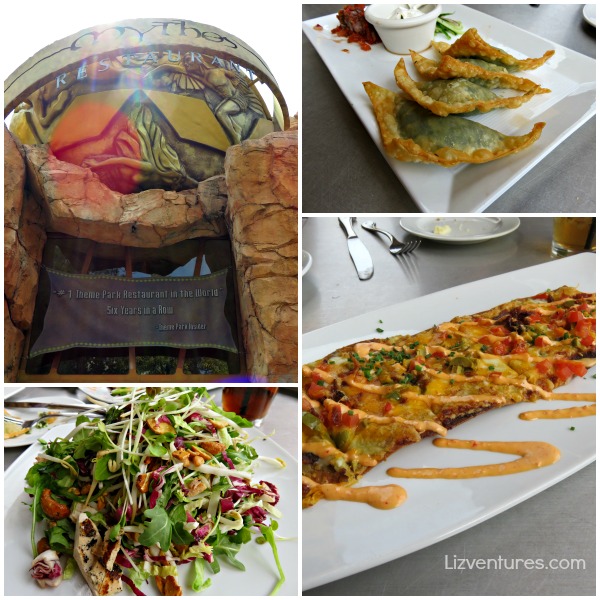 Photo Spots –  The building architecture, movie memorabilia, landscaping and even attraction waiting areas and lines offer photo opps galore, so snap lots of pics for your memory album. (In the Simpson's Springfield area of Universal Studios, you can spot the actual DeLorean Time Machine from the Back to the Future movies!)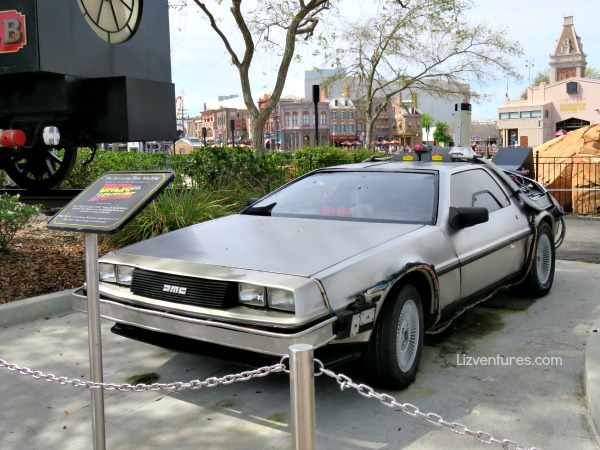 Park Upgrade Options
Get an Express Pass – It's the single best way to make the most of your time in the parks. Who wants to be waiting in line when you don't have to? An express pass is available for an extra fee (or it's a free perk if you're staying in a deluxe on-site hotel) and it's more than worth the investment. Seriously.
VIP Tour – For an additional fee above admission prices, guests can also opt for private or semi-private tours. This is how our group visited the parks, and it allowed us to completely skip lines, access special areas, and hear all kinds of fun tidbits and inside secrets about Universal attractions!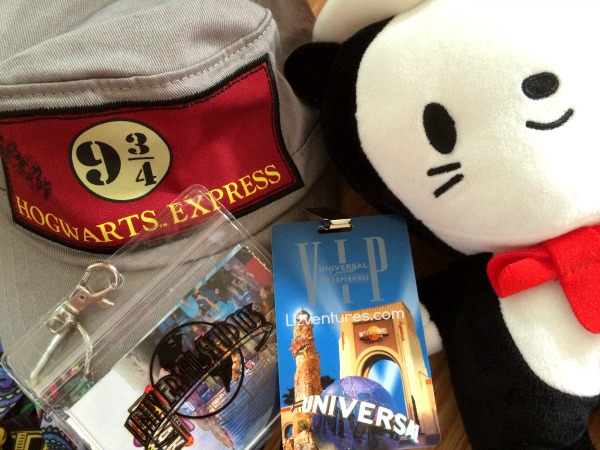 Click for more information on Universal Studios Florida, Islands of Adventure or Universal Orlando Resort in its entirety.
What are your favorite Islands of Adventure and Universal Studio Orlando attractions and rides?