As much as I love making Christmas cut-out cookies, my go-to recipe makes seven dozen, and that's a heck of a lot of rolling dough and re-rolling it.
I'm mostly ok with that, except some are inevitably thinner than others and brown a tad too much in the oven. I need perfection!
But I just tried something called the Cookie Thing, and it's so genius in its simplicity that I can't figure out why nobody thought of it before!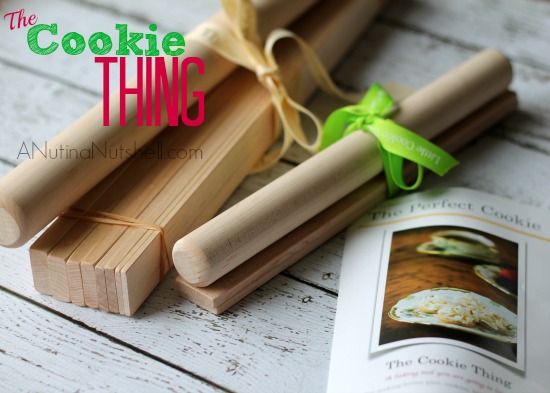 The Cookie Thing is a baking tool made from solid maple that's designed to help you roll out all kinds of dough to the exact thickness you need. It comes with a roller and four sets of measuring boards with depths of  1/8″, 1/4″, 3/8″, and 1/2″.  There's also a smaller set made just for kids!
I decided to make some gingerbread men and I used the 1/4″ size, which is what I shoot for when I roll cookie dough myself.
I put my chilled cookie dough lump (about 2 pounds) in the middle of a sheet of waxed paper, then placed another sheet over the top. (Leave a fair amount of room on either side of your dough to allow for stretching when it's rolled.) Place the measuring boards on the sides of the dough and on top of the two layers of waxed paper.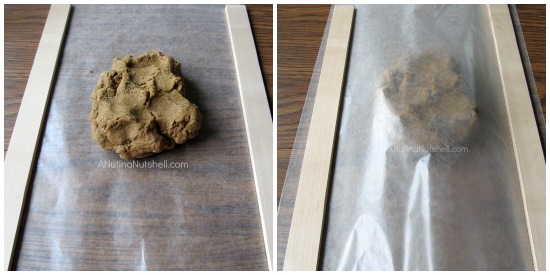 With both hands, use the roller to push down in the center of the dough until the roller rests on top of the side boards.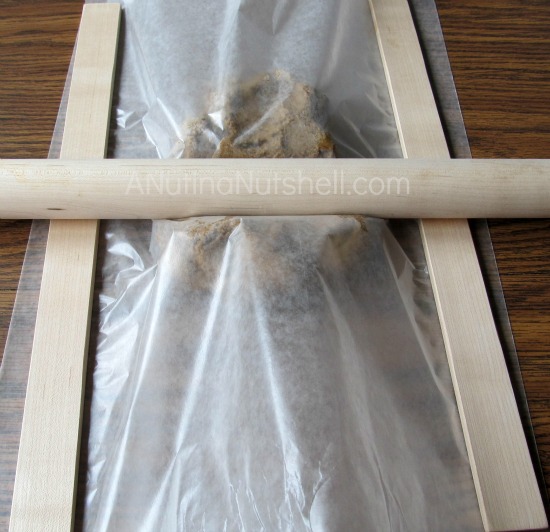 Start rolling from that center point out to the edge of the dough, then go back to the center and roll towards you to the other edge of the dough. As you roll, make sure you're pressing down on the side pieces.
It literally only takes one pass each direction to have the dough perfectly rolled to the exact thickness. Let it chill for about an hour in the fridge on a cookie sheet before moving to the cut-out stage.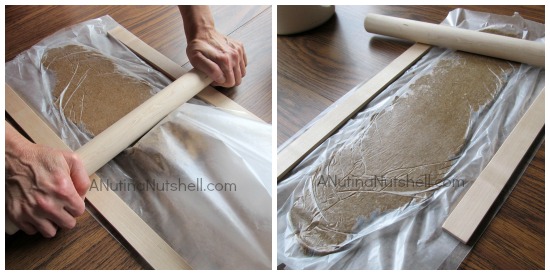 After the dough is chilled again, peel off the waxed paper and you're ready to use your cookie cutters! Depending on your dough, you'll probably want to flour your work space.  (I didn't need to use flour on the rolling surface with this particular gingerbread dough, but I did dip each of the cookie cutters in flour before using them to cut out a cookie.)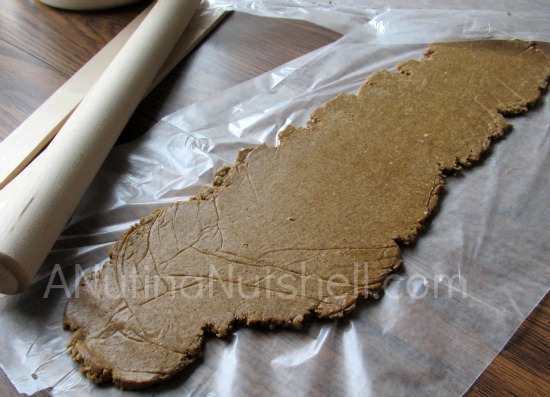 As you can see my little gingerbread men all came out exactly the same size — perfect! I'd better get these in the oven quickly. You know how those gingerbread men are…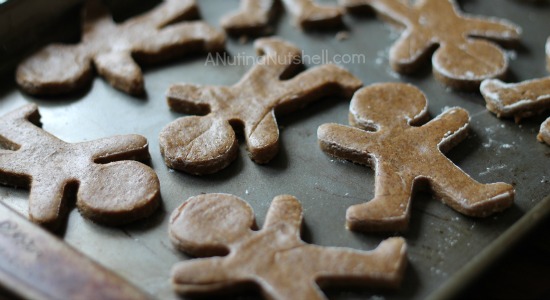 I made a quick video to demonstrate how it works. You won't even believe how easy it is.
Hint: Combine the various measuring boards for even more dough thickness options!
You can purchase the Cookie Thing for $49.95 at cookiething.com. Use the code BAKER for a 25% discount!
It would make a wonderful holiday gift for anyone who enjoys baking!
A review set was provided. All opinions are my own.