This post is sponsored by REELZ, but this story is my own.
My earliest memory is of being in preschool. It was Christmas time and we were holding a Christmas concert for our parents so we had to come to school dressed in holiday outfits. I was wearing a green sweatshirt and matching sweatpants – totally holiday-appropriate – but I remember looking around at all the other girls in their velvet dresses with white lace trim and feeling "like a boy".
Also, I had the stomach flu that day and barfed up pink Pepto Bismol puke all over the round table at snack time. Sooo.
Cut to: High school. I loved punk rock music, but refused to drink or do drugs like my punk rocker friends. I played saxophone in the marching band, but was also the captain of the dance team. I marched half time shows in my flouncy pom pom skirt. I fit in with the popular kids at school, but on the weekends, guess who was at home instead of at someone's parents' lake house.
Cut to: Today. I am a figure competitor who gets up on stage in a tiny, gem-encrusted posing suit and clear stripper heels. Backstage at competitions, there are piles (literally) of glamorous, girly women fluffing their voluminous long hair in mirrors.
The same women fill my Instagram feed with sexy pictures of their cleavage-baring daily outfits. And then there's me. With the short hair and sneakers, and no boobs to speak of.

Because of all the things that are "different" about me, I always struggled to find my place in the world. I've realized, though, that my place in the world is right where I am. There's nothing wrong with not fitting into a category. In fact, it's pretty interesting. All the weirdest people are the most fascinating:
Lady Gaga
Hunter S. Thompson
Yoko Ono
Dennis Rodman
Jackie Kennedy Onassis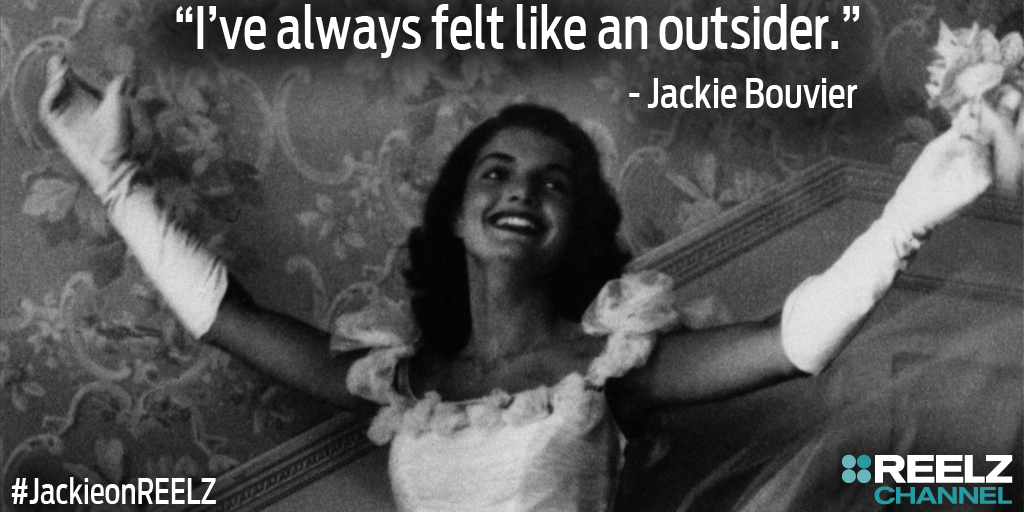 Yep. The beautiful and classy Jackie O was like me, never feeling like she fit in, but went on to be one of the most recognizable women in American history. Jackie had style, elegance, and grace, but lived a very private life. Luckily, thanks to newly available footage, we're starting to be able to understand her a little bit better.
On November 7th at 9 p.m. ET and again at 11 p.m. ET, REELZ Channel will air Jackie: Behind Closed Doors, a documentary about the enigma that we know as Jackie O. Learn more about the film on the REELZ Channel website.
And if you want more of Jackie O and the Kennedy family, you can catch The Kennedy Files on REELZ Channel throughout November. You can find out when it's on in your area by visiting reelz.com and searching "The Kennedy Files".
Are you an outsider like me? When did you decide to be okay with your weirdness?