I have never in my life had an out of the box shoe experience like this. EVER.
These sporty wedges from Jambu Footwear are the most comfortable shoes I've ever slipped my feet into, and I am head over heels in love with them.
Head over heels, nose over tail in love, love, love.
You see, I've always had the worst luck with new shoes. It matters not whether they're built for comfort or for style. If I put them on and walk down the driveway and back, they're already rubbing in furious fashion in some spot somewhere and I've got the makings of a blister.
Either that, or they don't support my arch, and I'm cringing in pain with each step I take.
Every.single.time.
Until now.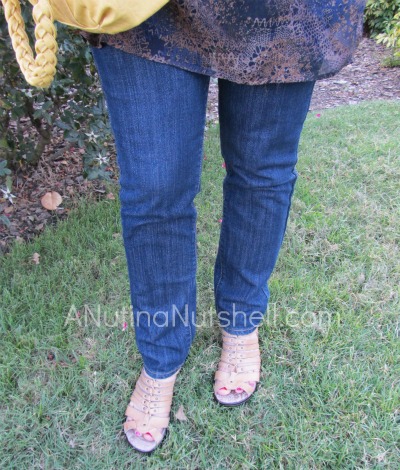 I took these sassy little Jambu Sugar wedges with me to Florida earlier this month, and I did the unthinkable. I slipped them on my feet and left my hotel without a backup pair of shoes and without bandaids.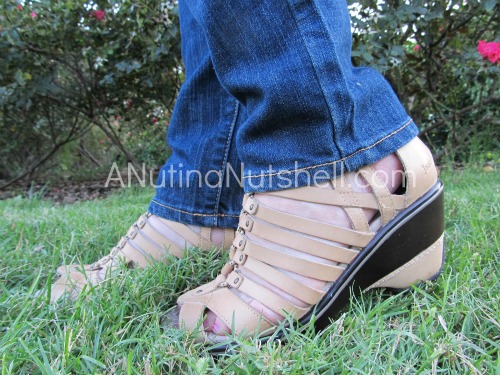 And I walked for over 6 hours.
Was I insane?  Yes I was, but I really wanted to give them a fair review, and I knew the only way to do it was to wear the heck out of them.
And I never had one bit of discomfort or twinge of unhappiness the entire time. Not even once.
That just does not happen to me.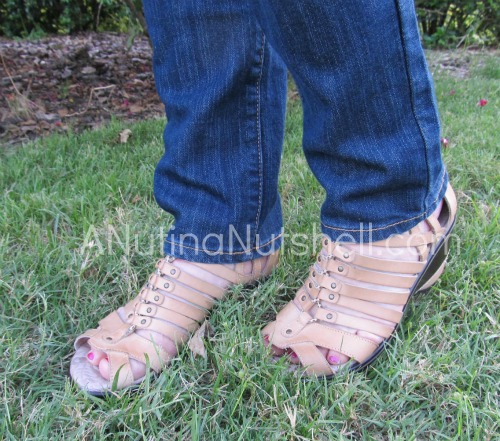 And they're unbelievably cute!
The sporty little gladiator-styled wedges are made of vachetta leather which straps all the way to the ankle, and they're slipped on and off using a zipper at the back of the heel.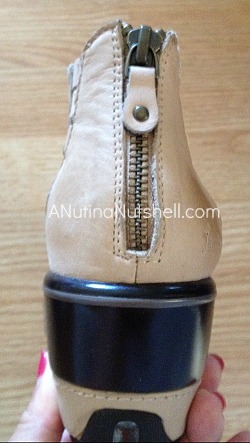 The heel height is a comfy 2 1/2 inches, and the outsole is made from partially recycled rubber. The footbed is made of contoured memory foam for support and comfort.
I don't have even the slightest criticism to make about these shoes. They're super adorable, and they are crazy comfortable; truly, the best new shoe experience of my life. I can't recommend them enough!
Jambu Footwear also uses only 100% recycled, recyclable, and re-usable packaging.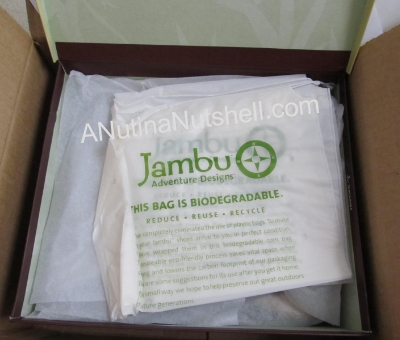 Buy It! Available in three colors: smoky, ice, and nude (pictured above). Get your own pair here and start walking in stylish comfort.
I received this pair of shoes from Jambu in order to facilitate the review, but the content of this post is my own honest account of the love story.