A few evenings ago I was driving home and I heard all kinds of night noises: crickets, bugs, and birds. It was a full-on chorus line out there, and it's only February. What?
Obviously, Spring is coming, so you know what that means….new shoes! Oh yes, it does… like this stylish pair of Jambu Glamour wedges the company was nice enough to send my daughter for review.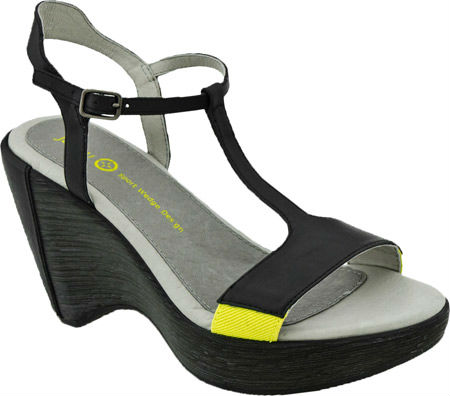 They look so cute on her little tootsies!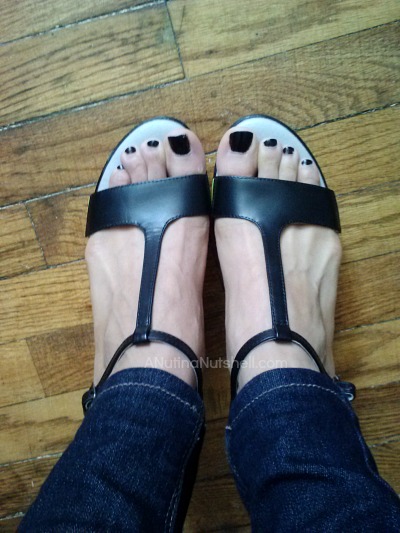 The design has a fun and flirty heel with a t-strap across the vamp, elongating the foot and making it appear slimmer. The elastic on the front strap adds a stylish color-pop to brighten up the foot too.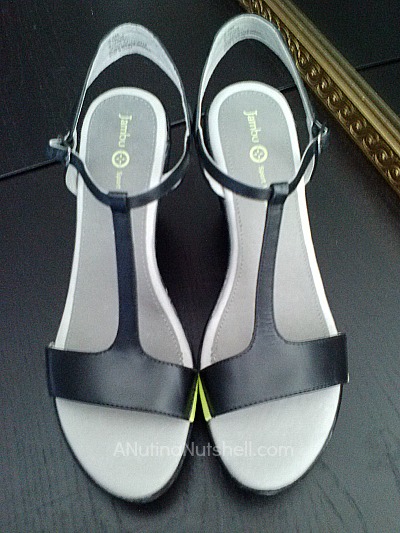 The wedge heels are 3 1/2″ tall and rest on a 1/2″ platform with a rubber outsole for extra stability and traction. Having sure footing makes walking in a wedge even easier, and is probably part of the reason we women love them so much. They're really comfortable!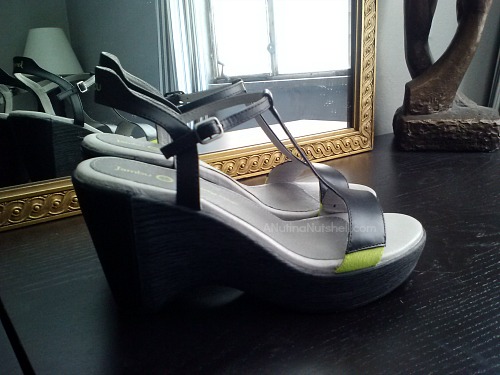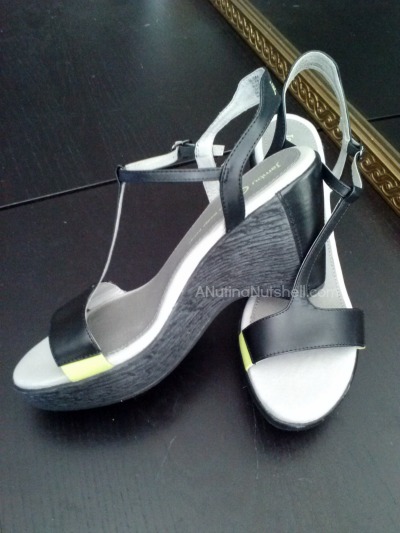 In my daughter's words:
These are really cute, and they're cushy and comfy (memory foam footbed and secure straps,) but I haven't walked a lot in them yet, since it's snowy here. I'll wear them a lot in the summer because they are relatively work appropriate but can also go casual.
I can imagine wearing these to traipse around downtown for a date without cursing my decision to wear them, like I often do with other sandals.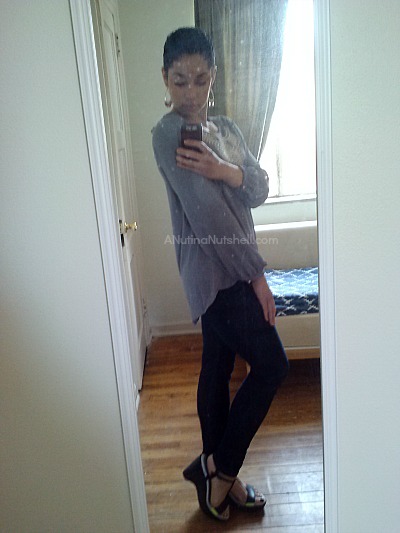 They're the right combination of sporty and dressy, and they're very versatile. The thin straps are what make them dressy, and the sturdy wedge is what makes them sporty.
I hate wearing matchy-matchy outfits, so I appreciate the little splash of neon on the shoes. It could save an outfit from being boring!
Jambu uses 100% recycled, recyclable and re-usable packaging and their outsoles are made with partially recycled rubber.  Renew with Jambu.

For information on where to buy the Jambu Glamour wedges and their complete line of footwear, visit Jambu.com

Connect with Jambu on social media: Facebook | Pinterest | Twitter
What is your favorite style of shoes to wear? (Not including flip flops)