It's hot, hot, hot!
This week's weather is brutal, so I've got both the air conditioner blasting and every fan in my house whirling and twirling.
In the summer, my coffeemaker sits quietly alone in the corner, as I sip icy cool drinks by the bucketful.
Truth be told, I'm not much of a hot coffee drinker anyhow. I prefer the sweetness and fun flavors of cool mocha drinks.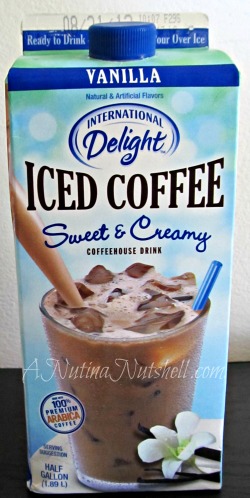 And this week, I did more than quench my thirst with my coffeehouse drink…. I baked with it!
Oh yes, I did. I wanted an easy summertime treat perfect for parties, so I created one using the delicious flavor of my favorite iced coffee – International Delight Vanilla Iced Coffee.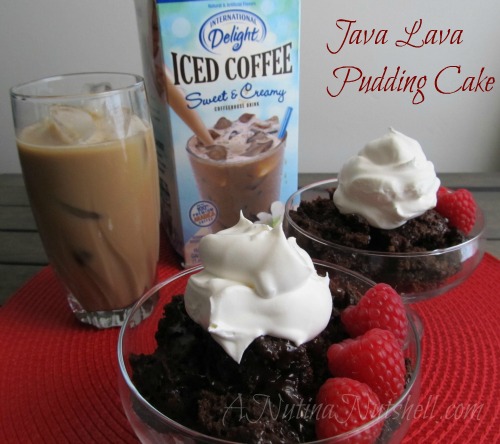 Java Lava Pudding Cake
Ingredients (bottom layer)
1/2 cup granulated sugar
1/4 cup unsweetened cocoa
1 cup flour
2 tsp baking powder
Dash salt
2 tsp vanilla
1/2 cup half & half
1/3 cup butter, melted
(next layer)
1/2 cup brown sugar, packed firmly
1/2 cup granulated sugar
1/4 cup unsweetened cocoa
(top layer)
1 1/4 cup International Delight Iced Coffee Vanilla flavor
Whipped topping for garnish
Directions
1. Heat oven to 350 degrees. Mix sugar, cocoa, flour, baking powder, and salt together for bottom layer. Stir in vanilla, half & half, and melted butter. Blend until smooth. Pour into ungreased 9-inch square baking pan.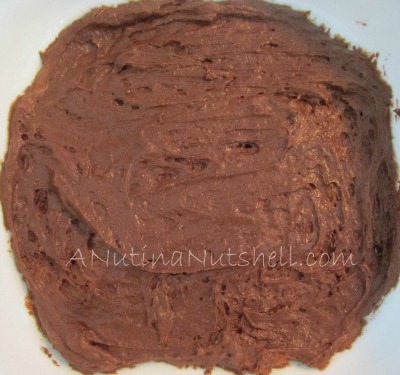 2. Stir brown sugar, sugar, and cocoa together in small bowl. Sprinkle evenly over the batter already in pan.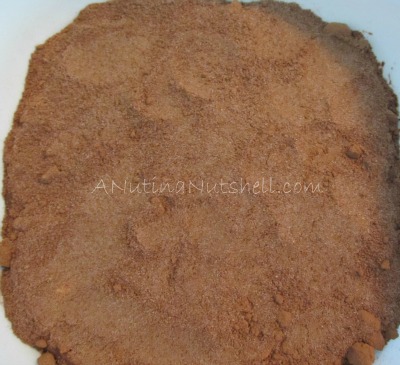 3. Heat the International Delight Iced Coffee in microwave or saucepan until very hot. Pour over the top of the other two layers, but don't stir.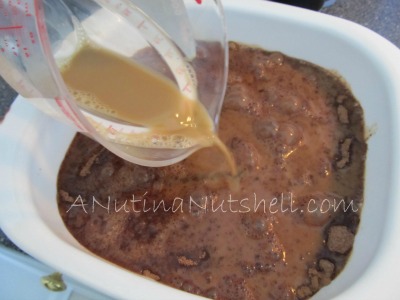 4. Bake about 35 minutes until center is nearly set. Remove from oven, and let rest for 10-15 minutes before serving. Garnish with whipped topping as desired.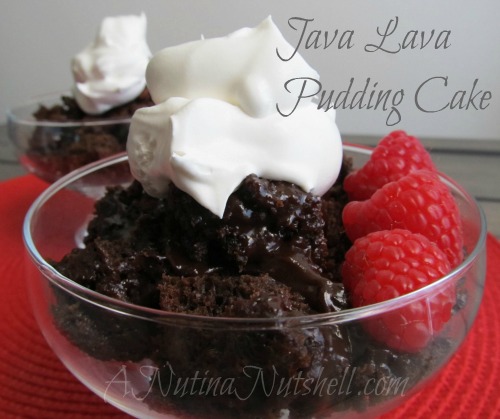 Makes 4 generous servings.
International Delight is celebrating summer by giving away 1,000 half gallons of Iced Coffee each day! Grab your free drinks here!
Now, it's your turn to celebrate! Enter to win $500 toward your ideal Summer Party by completing these two simple steps:
1. Pin my Iced Coffee Recipe photo on Pinterest. 
2. Come back! In the comment field below, tell me you pinned and share your favorite taste of summer! 
This is a sponsored conversation written by me on behalf of International Delight. The opinions and text are all mine. International Delight Iced Coffee Sweepstakes and Rules.