Fun was in the making!
Bouncing was in my future!
I was about to put together a rockstar JumpSport trampoline, the AlleyOop 14′ Variable Bounce trampoline.
We started with these: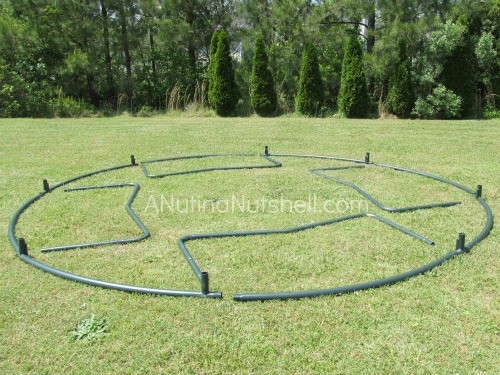 And in a matter of moments, everything was connected and flipped 'round! We had ourselves some bones.
And I mean to tell you that these bones are hard-core, heavy-duty pre-galvanized steel bones. They're nothing like those that come with mass market trampolines.
And they use a locking system which prevents pieces from twisting and loosening over time.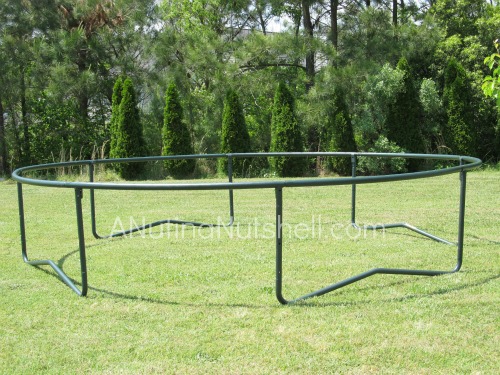 After the bones came the bounce! We connected 96 high performance springs between the trampoline mat and the metal frame using high strength looped straps and steel V-rings.
Note: Never buy a trampoline that has grommets punched through the mat – they'll just end up tearing and giving way.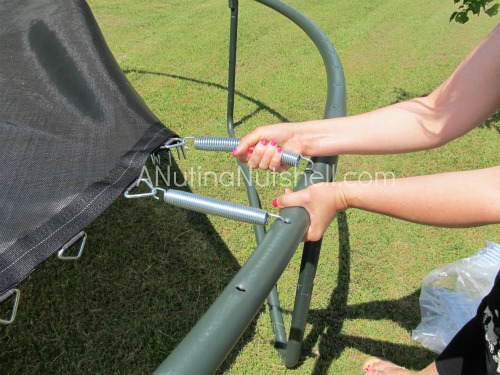 The jumping mat has 10 rows of stitching and a UV shield (compared to 4 rows of stitching and no UV shield on most other brands.) It's the industry leader in strength, performance, and UV and water protection.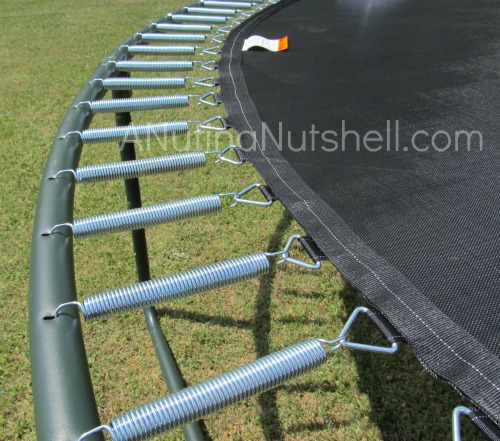 Next we added the frame pads which have PVC outer shells that are UV and water-resistant. They're much nicer than others I've seen because the foam padding covers the entire surface and isn't tapered.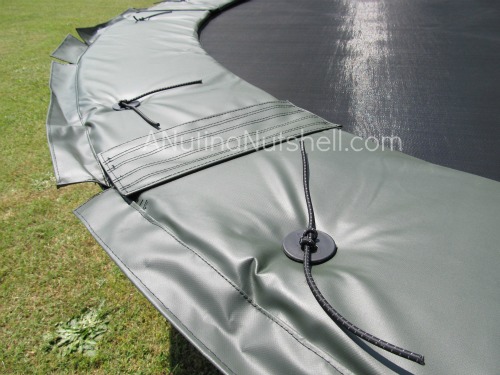 Once the pads were in place, it was time to put up the safety enclosure and that's when the time started slip, slip, slipping away. I got a nasty sunburn because I wasn't expecting to be out there so long. Wear sunscreen!
The padded safety net poles were securely fastened to the trampoline frame, and the netting was attached to the poles. It was a detailed, time consuming process, but we followed it to the letter.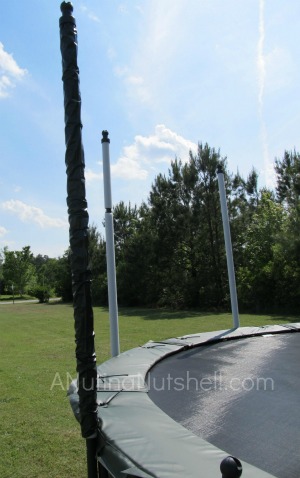 The safety net wrapped all the way around the enclosure and overlapped at the entry point to ensure maximum safety for jumpers.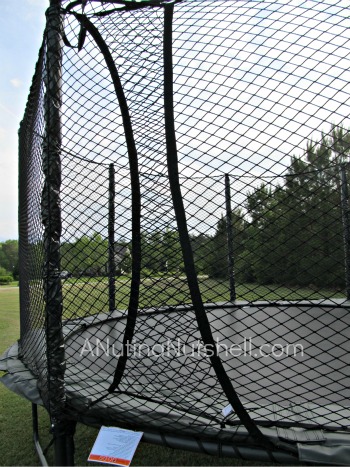 When installed properly, it's not that easy to get into the trampoline unless you're a tall. (The mat sits 35″ high – GREAT for bouncing!)
I'm most definitely a small, so I scooted myself up the trampoline ladder to get my bounce on.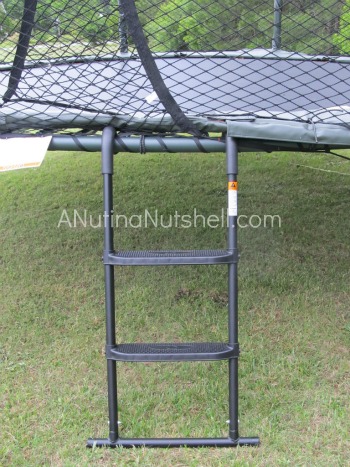 And I bounced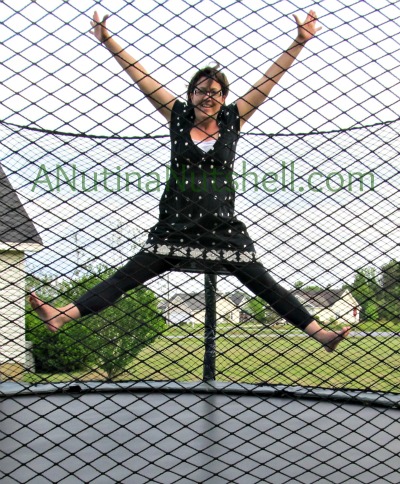 and bounced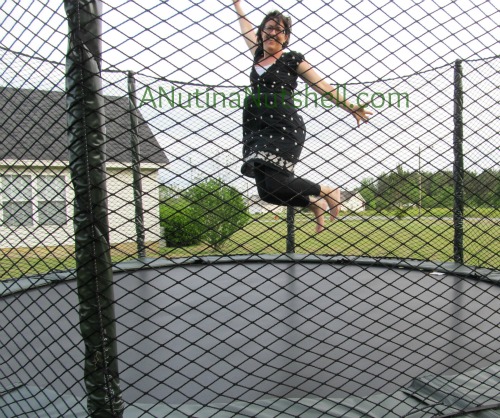 and bounced!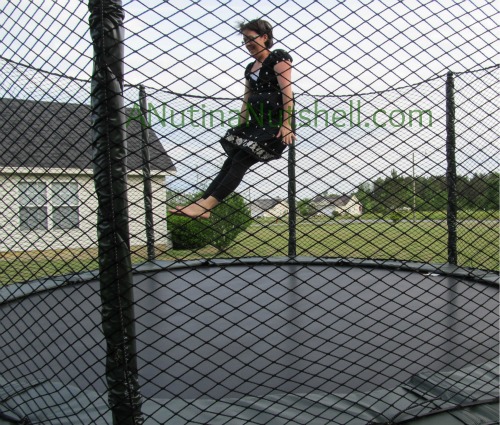 Speaking of bounce… you know how sometimes you land awkwardly on a trampoline and you get a big impact shock? Ouch!
That doesn't happen for me on my AlleyOop! The springs use VariableBounce technology, which helps the jumper absorb the impact slowly and gradually, for a more forgiving landing and an even better bounce.
And I can bounce across 113 square feet of play space with up to 800 lbs of friends (up to 245 pounds per person).
So even though it took about 5 1/2 hours to put it together (there were two of us), it was so worth it. It's a top notch trampoline, and yes, it's expensive, but you definitely get what you pay for.
And both of my kids are coming to visit in a couple of weeks so there will be lots of bouncing going on over here!
Go Shopping! The AlleyOop 14′ Variable Bounce trampoline is available from Amazon
 for $1399, and the ladder is available for $59.95.
Connect with JumpSport:
Facebook: facebook.com/JumpSport
Twitter: @JumpSport
I received the above items in order to facilitate the review. My opinions of the trampoline are based on my own experiences.