I'm so excited to finally be able to tell you about the trip to New Orleans I took with my daughter earlier this summer. It was my second trip to 'The Big Easy' and her first, but it won't be the last for either of us.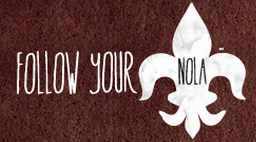 After a scary start where I was literally running back and forth between gates begging the agents to hold our New Orleans plane just long enough for my daughter to make the connection. She made it!
We took a taxi to our hotel, the JW Marriott on Canal Street, and it was nearly midnight when we arrived so we were exhausted. Upon arriving, my daughter and I were surprised to discover that we each had our own rooms. I certainly didn't expect that, but it was incredibly appreciated.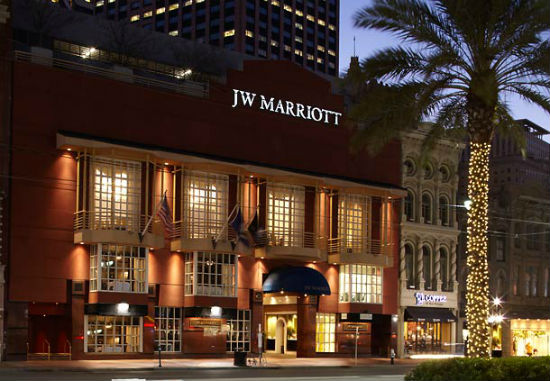 Another thing I didn't expect was to find welcome refreshments in my room. Since bad weather had caused our flight to arrive so late, we were starving, and this was such a wonderful surprise!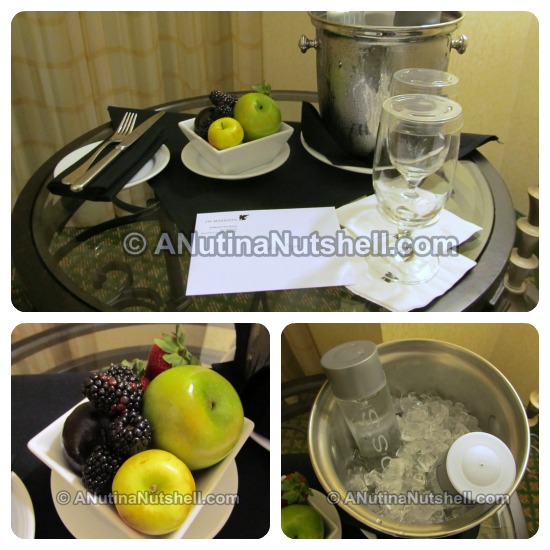 As if that wasn't enough, the New Orleans Tourism Marketing Corporation had also left me a gift bag of goodies. Between the hotel and the NOTMC, I received such a warm and special welcome!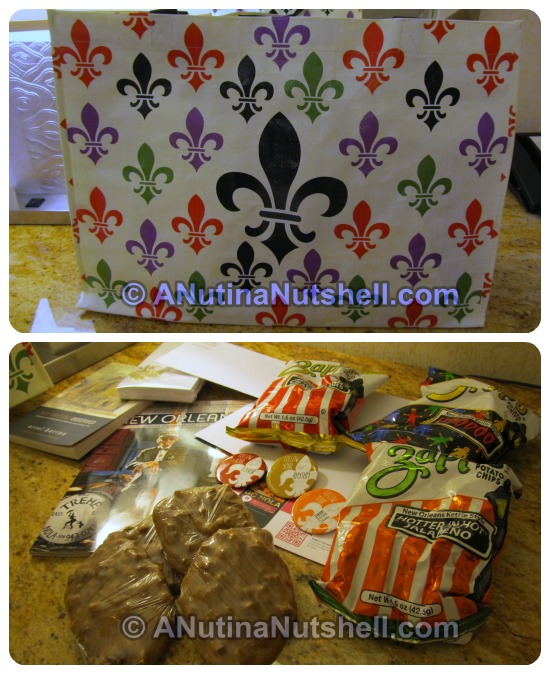 After we finished our snacks, my daughter and I called it a night and I'm pretty sure I was asleep within 2 minutes of sliding into my big, soft and cozy bed.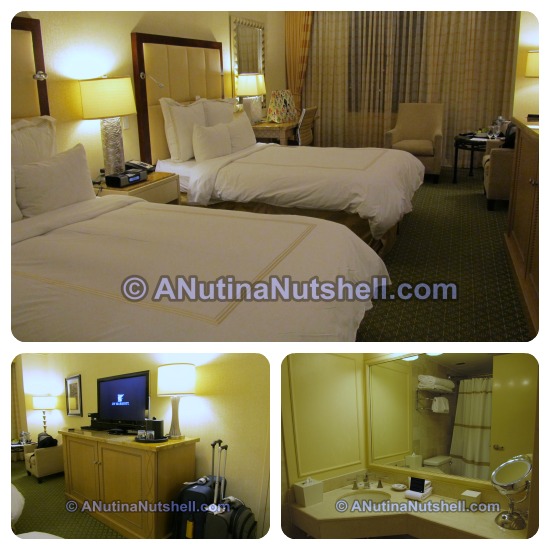 In the morning, since we were on the concierge level, we were able to enjoy free breakfast and snacks in the Concierge Lounge.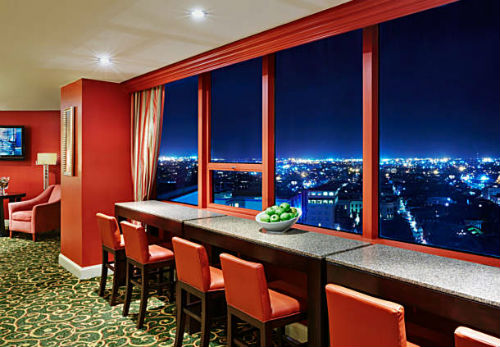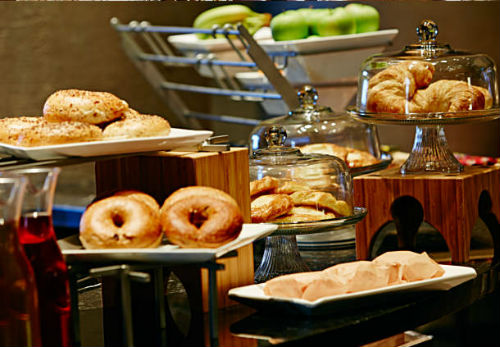 The hotel is beautiful inside and I just loved this paneled mural which connected the lobby to the hotel bar and sitting areas, which were filled with happy, chattering people by afternoon each day.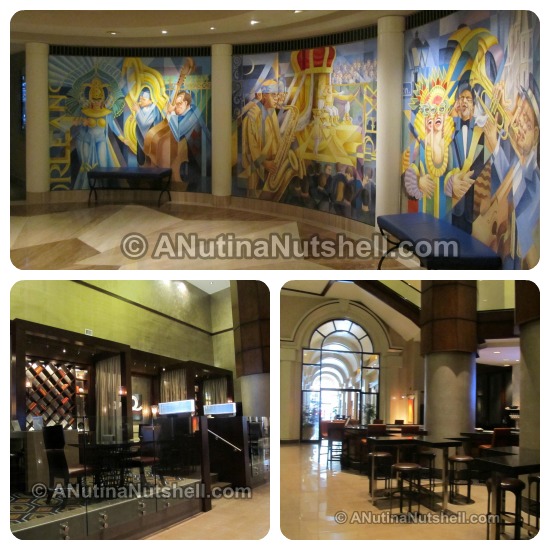 While I enjoyed a few extra minutes of sleep, my daughter started her every morning in the hotel's fitness room. She had planned on running outside, but it was terribly hot and humid so she ran on the treadmill and lifted weights here, and she was more than pleased with the amenities.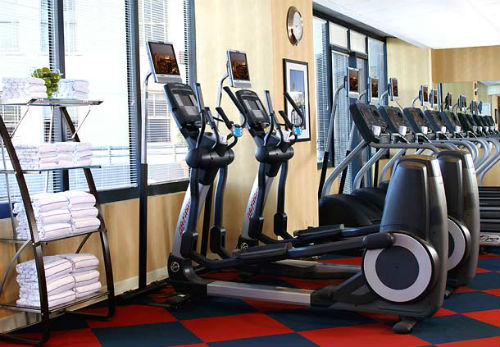 She also enjoyed an afternoon swim almost every day while we were there. She loved the outdoor pool!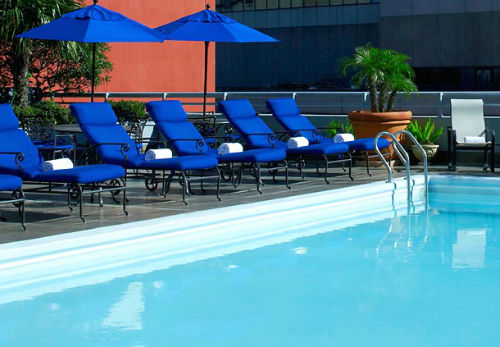 The JW Marriott NOLA is located in the French Quarter and sits within walking distance of so many famous New Orleans' attractions. It was incredibly convenient. When we couldn't walk (and that was only once or twice), we simply hopped on the street car which picks up and drops off within a block of the hotel.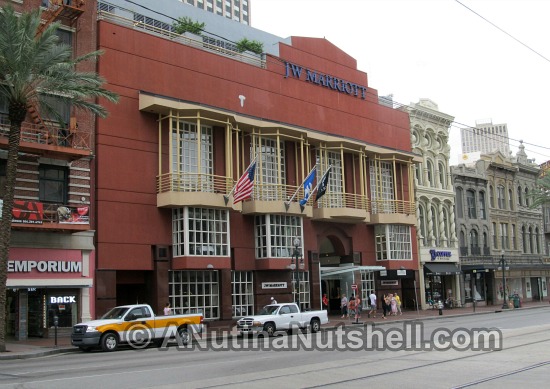 As an aside…I realize not every guest gets welcome treats, but every guest does feel special here. The staff is unbelievably warm and helpful, and I can't begin to tell you how fabulous the concierge was in providing directions and recommendations.
And so we began our New Orleans adventures! (Stay tuned for all the details.)
JW Marriott New Orleans
614 Canal Street New Orleans (located in the French Quarter)
Ph:504-525-6500
Twitter: @JWMarriottNOLA
Facebook: Facebook.com/JWMarriottNewOrleans
Check out my day by day New Orleans itinerary:
Check out my day by day New Orleans itinerary:
Thank you to the New Orleans Tourism Marketing Corporation for the trip planning assistance at www.followyournola.com and for making this NOLA trip possible.