The morning can be one of the most chaotic times for parents and children as everyone is doing the same things at the same time: getting dressed, eating breakfast, brushing their teeth and grabbing what they need to head out the door for work or school.
And, it's so important for everyone to get off to a great start in order to have a successful day.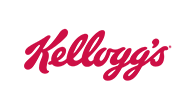 That's why I'm teaming up with Kellogg's this winter. Over the next few weeks, I'll be sharing tips from Team Kellogg's to help ensure we all get off to a great start. The tips are fantastic, so I'm really excited to be featuring them!
Not only can they help our days get started on a good note, but they offer super fun ideas on ways to make memories and get active with our children and families!
For example, this is a video for one of my upcoming tips about 'How to Cure Cabin Fever'. There are ideas for playing charades, making a snack and creating a craft project together… all super ideas for getting off to a great start!
Kellogg's® believes that From Great Starts Come Great Things®. So we're helping Moms start every day with a tip from the top athletes of Team Kellogg's™ and Team USA dietitians. The thirty days leading up to the Sochi 2014 Olympic Winter Games will each feature fun pieces of advice to help families fuel just like the athletes of Team Kellogg's. To see all 30 tips, visit Kelloggs.com/GreatStartsTips.
And coming soon, check out more helpful tips from Team Kellogg's at Kelloggs.com/GreatStartsTips
Compensation was provided by Kellogg's via Glam Media. The opinions expressed herein are those of the author and are not indicative of the opinions or positions of Kellogg's.