It's all about flatbread in the new instant win game from Krusteaz. You'll be making, baking, grilling and eating it to your heart's content if you're one of the lucky instant winners.
You could try some Krusteaz flatbread recipes like this: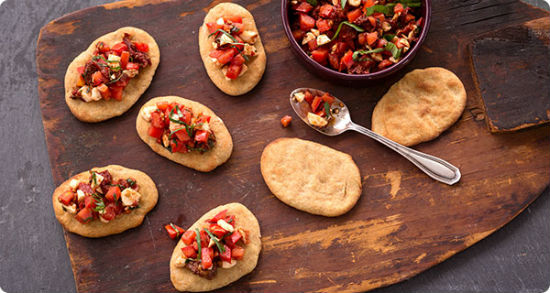 Fiery Bruschetta Bites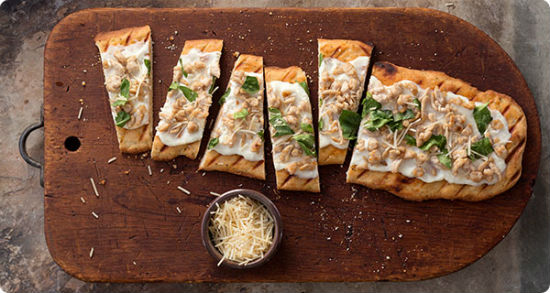 Grilled Whole Wheat Flatbread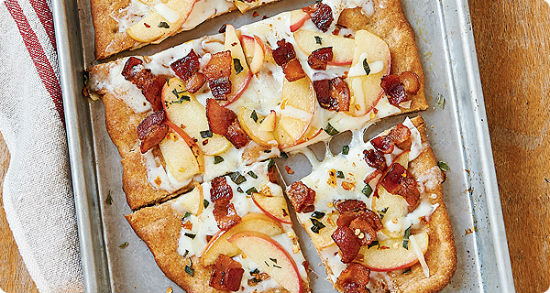 Bacon, Apple and Cheese Flatbread
Or you can do what I did! I made the most scrumpdillyumptious flatbread club sandwich with the whole wheat flatbread mix.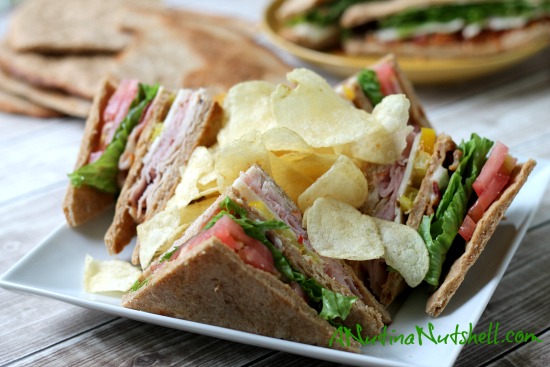 And I also made a mouthwatering-ly delicious margherita flatbread pizza using the Italian Herb flatbread mix.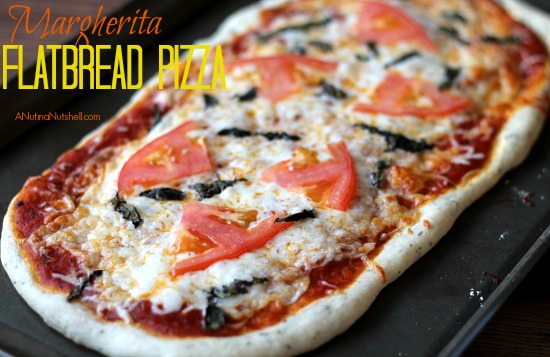 Just in case you're not worked up into a flatbread frenzy yet, check out this video on how to make grilled BBQ chicken flatbread. It looks so good!
Surely you're craving flatbread like crazy now, so enter to win some instantly!
Kick Off the Season with a Chance to Win Delicious Flatbread from Krusteaz and a Weber® Grill!

From now through November 6, 2014, register for a chance to win one of three flat-out awesome prizes, including a brand spanking new Weber® Grill!  All you have to do is visit here and "like" for a chance to win.


The Grillmaster Prize Winner will receive a Weber® Original™ Stainless Steel 3-pc Tool Set.

To learn more and enter to win, click here

And don't forget to follow Krusteaz on Facebook, Twitter, Pinterest, YouTube and Instagram!
Good luck! Let me know if you're an instant winner!
Which of the flatbread recipes would you like to try first with the Krusteaz Flatbread Mix?