Oh, how I loved gumball machines as a child. I remember my eyes would light up when I found one, and I would beg my mom or dad for a penny. It was so exciting to turn the knob and see what color I would get!
Now I have my very own classic gumball machine. It's the King Carousel gumball machine, and it even comes with a stand.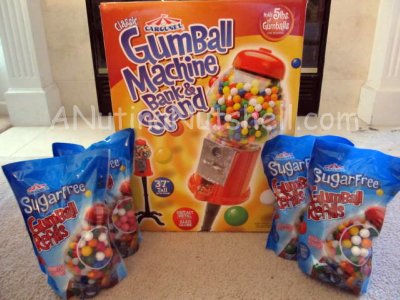 I had to put the stand together, but it was so easy.There were just a few pieces to work with and it took me no more than 5 minutes to do.
After I had it assembled, I took the top off of the globe and carefully poured in the gumballs! You need to use the 0.62″ gumballs for this, not those big whompers. I'm glad, because those big ones hurt my jaw!
You can also use other small candies, if you'd like. I see Skittles and Hot Tamales in my future!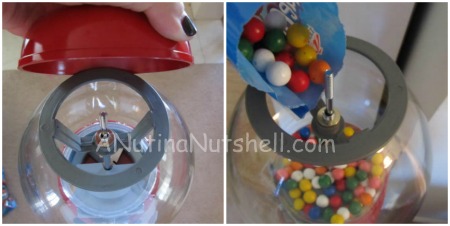 The machine is set to accept coins of any kind. I'm cheap, so I've only been feeding it pennies, but since it also acts as a bank, I might just throw some quarters in there now and then. Maybe.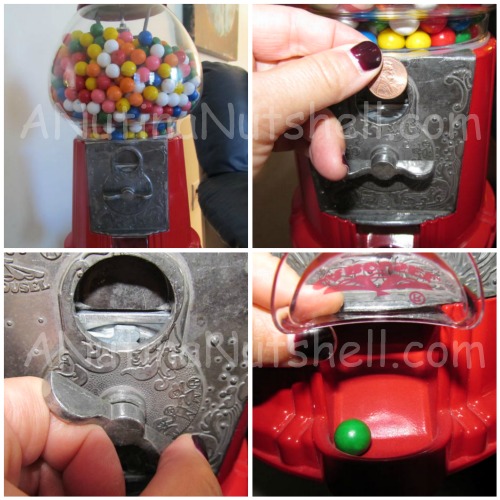 Once you put a coin in, turn the dial all the way around and out pops a gumball. There's a flip-up lid over the top of the dispenser, so don't worry that you'll have gumballs flying everywhere.
I put about 5 pennies in the machine in a row just to see if I could possibly sneak an extra gumball out of a penny, and twice, I got two! Yay!
(By the way, if you want to remove the coin mechanism, directions are included on how to do that.)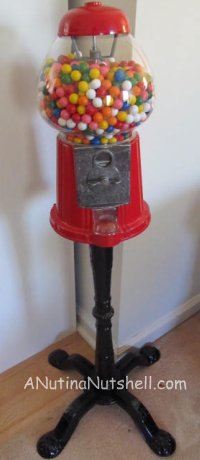 The gumball machine stands 37″ tall when on the stand, so I have mine safely tucked out of the traffic flow in my family room.
Isn't it cute? I just love it!
Buy It! The King Carousel gumball machine with stand is available at Amazon.