I love King's BBQ restaurant in Kinston, NC!
It was the first place I tried Eastern North Carolina BBQ and although vinegar sauces are still growing on me, I fell in love with King's food and ambiance instantly. Plus, Kinston is a really cool place. If you've heard of Chef and the Farmer, you'll find it in Kinston. I still have to get there!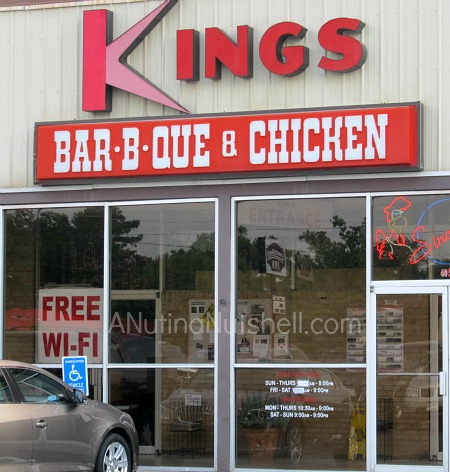 It's a cute little place, don't you think?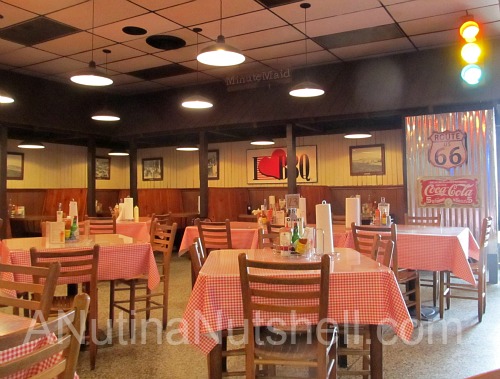 Look at the veggie side choices. They just scream Southern, don't they? I could make a meal of these alone.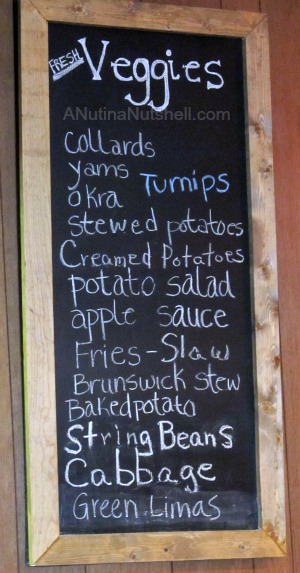 However, I'm a girl who can not resist a pulled pork sandwich. Ever. So that's what I ordered, and it looked awfully dang good when it came to me. It was tender and flavorful and positively delectable, but I just couldn't bring myself to use the Carolina barbeque sauce on top.
I"m not mad at them for the sauce; it's just what they do.
You can't take the red out of a red sauce girl, I guess. But you know what? It didn't matter. It was scrumptious without any ding dang sauce.
(Of course, if you were the prepared kind, you could bring along a bottle of your favorite sauce in your purse. But, who would do that? Ahem.)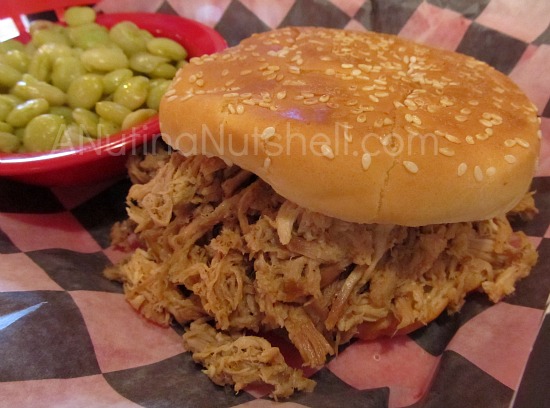 Let's look over at my boyfriend's plate, shall we? He got the BBQ and Chicken Combo Platter with white meat, tender chopped BBQ, potato salad and collard greens. I reckon I saw some hush puppies on the table too.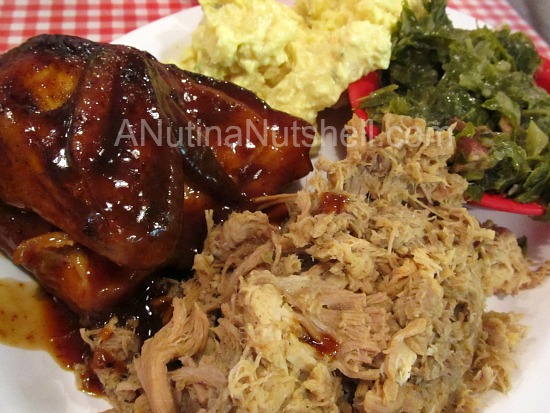 So even though I may have sauced it my way, King's BBQ definitely served up some of the best BBQ I've eaten since I've been a Southern belle. It was excellent, and I've gone back several times since my first visit.
Purse in hand. 😉
For more great Eastern North Carolina-style BBQ, try Shaw's in Williamston.