Not much makes a mommy feel worse than seeing the sad glassy eyes, pale skin, and listless expression of a sick child. It just tugs at our hearts and we want to do anything to make them feel better. In fact most of us would gladly take on the sickness ourselves rather than see our little ones suffer.
But obviously, that's not possible.
So we make sure they have their favorite comfort items and are snuggled in a warm, cozy place to rest. And we give them lots of love, reassurance, hugs and tender loving care until they feel better.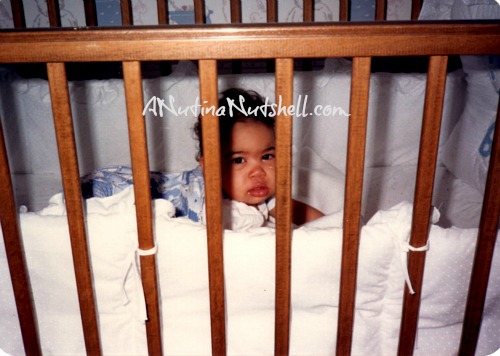 That's how it used to be for me. Now that my kids are older, I can't baby them and nurture them back to health in person, but I want to let them know that I'm always thinking about them and that I love them more than ever, so I send care packages throughout the year.
Truth be told, they're mostly snacks and treats but I include things like deodorant, toothpaste, ibuprofen, Kleenex and cold and allergy medicines too. My son is a park ranger and when his allergies kick up, he's a mess!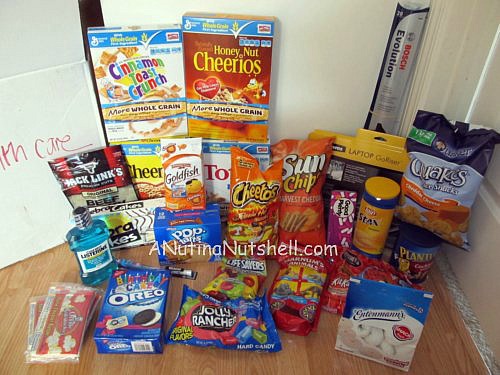 Actually his allergies are the reason I keep sending him those Kleenex Care Packs. That boy goes through facial tissue like it's water (or beer, as the college student's case may be).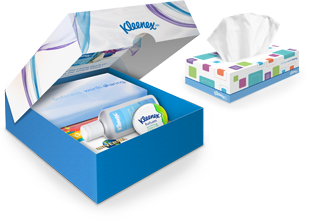 Kleenex brand, America's softest tissue*, knows that once one experiences the softness of Kleenex brand tissues, they will be eager to share it with other cold and flu sufferers, friends and strangers alike, as a way to show they care. This cold and flu season, make the care complete with a Kleenex Brand Care Pack, and together we'll turn a seemingly-small gesture into something bigger, to make everyone feel better. Visit kleenex.com/softness to learn more.

Even though it's from a distance, sharing a little kindness to those we love is a wonderful gift.
What do you like to do for the people you love when they're not feeling well?

Compensation was provided by Kleenex via Glam Media. The opinions expressed herein are those of the author and are not indicative of the opinions or positions of Kleenex.