See this Kozy Shack® Simply Well® Rice Pudding? It's such a treat at only 90 calories, and it's gooooood stuff!
I just tried it for the first time recently, and now I'm hooked because it fits in perfectly with my health goals.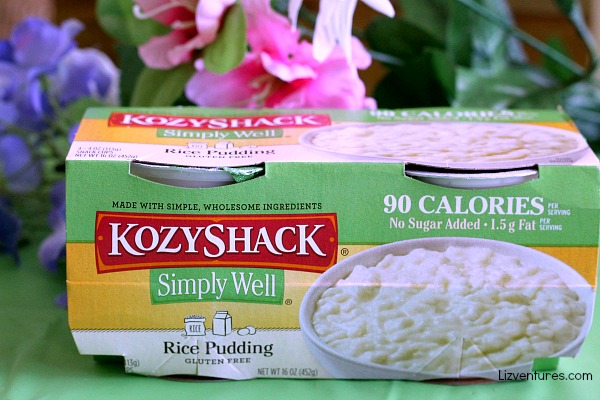 For the last few months, I've been working really hard on maintaining healthy habits in my life. My blood pressure was scary high in February, and I had to focus on losing weight and adding regular exercise back into each and every day. Sigh.
Thankfully, the return of warm weather has inspired frequent weekend getaways where I can go hiking and exploring outside. (Hiking is infinitely more fun than walking on a treadmill.) Last weekend I spent an afternoon on the trails and rocks around Pilot Mountain.
Rocks are fun to climb at any age!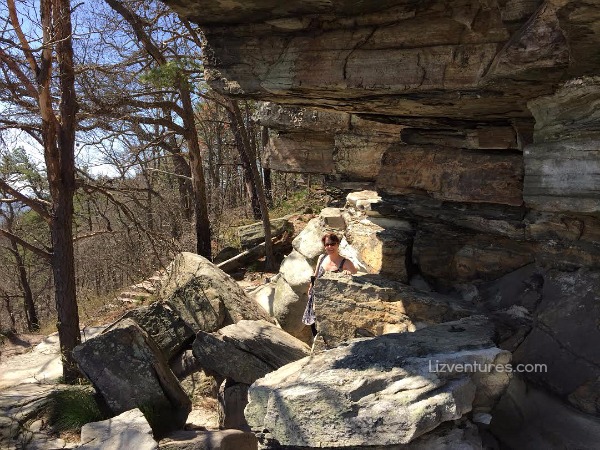 It was actually the first hike I've been on in forever and a day, so I took the easiest path they had. A girl's gotta test her mettle first.
Once I passed the mettle test, I went right onto a longer, more difficult trail with a steeper grade, and somehow I survived that too. It was fun!
I took a break to relax on this rock and I was smiling because I had jumped over a crevice to get out to that rock and didn't fall off the edge of the mountain.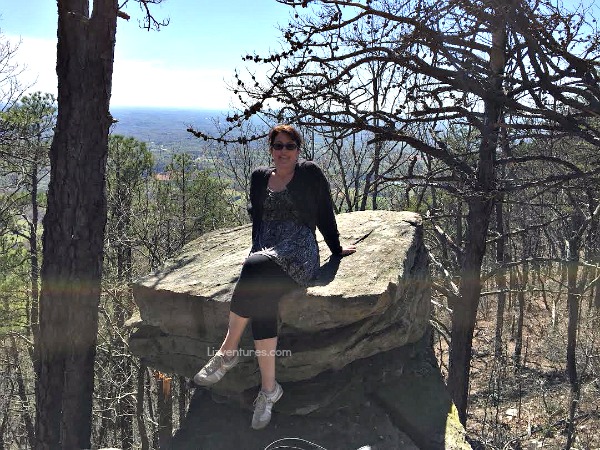 To fuel me back up after my adventure, I grabbed a single cup portion of KozyShack® Simply Well® Rice Pudding.
The pudding is creamy and tastes indulgent, but it has just 90 calories, plus there's no added sugar and just 1.5 grams of fat. It's practically guilt-free! (Bonus: it's gluten-free.)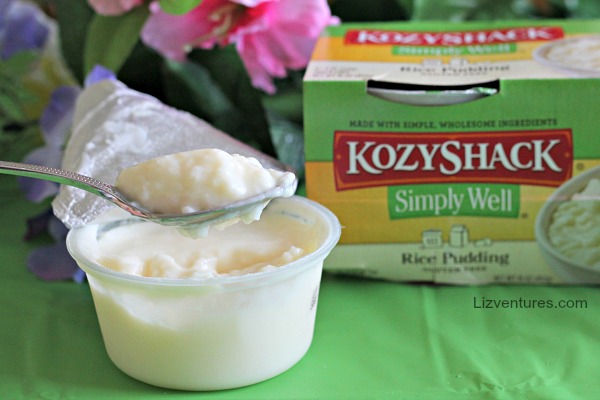 I've been loving this Kozy Shack® Simply Well® Rice Pudding, but there's also Kozy Shack® Simply Well® Tapioca Pudding… I just haven't been able to find that one yet.
You'll find the pudding in the dairy case, and remember to look for it in 4-packs, not tubs.