I opened up a box of delightfully fun Halloween and Fall products from KRAFT Foods last week, and I couldn't wait to start making things for dinner that very night.
First, I made a Strawberry JELL-O brain using a Halloween brain mold. Let's call this my salad. Or appetizer. Or….just my JELL-O brain.
(I considered adding gummy worms to make it look more disgusting, but I hate gummies so that was ixnayed on the right away.)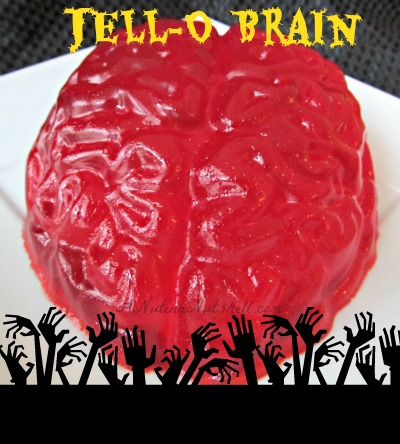 And for the actual meal, I decided to take a box of the new VELVEETA Au Gratin Cheesy Potatoes and add a few things to make it a casserole.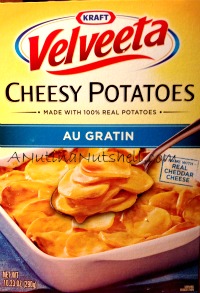 I put the seasoned potatoes in a baking dish and added 2 cups boiling water and 1/2 cup milk, mixing well. Then I added a package of frozen broccoli florets and a can of chunk ham. (Chicken or turkey would work well too.)
I baked the casserole at 375 degrees for about 30 minutes, removed it from the oven, stirred in the cheese sauce and served.
Yummy!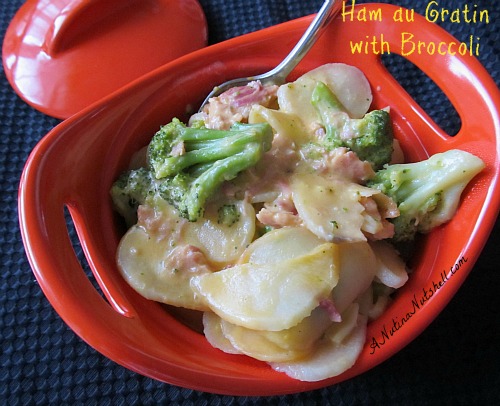 What's next?
Dessert, of course!
So I made some Pumpkin Spiced Marshmallow crispy treats using Jet-Puffed Pumpkin Spice Mallows
. The color of the marshmallows made the snacks look particularly Autumn-like, and I used some food color to create a little bit of a candy corn layered effect.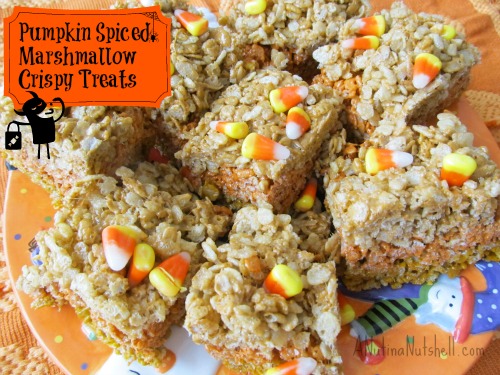 I also decided to take Orange JELL-O and make "Boo-tiful" JELLO-Cups.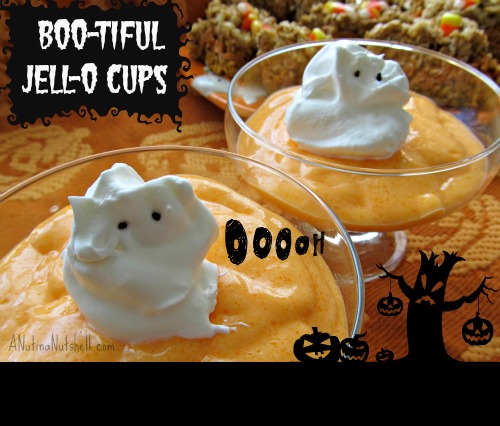 I love Halloween!!!