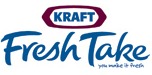 There are days when I feel like chopping, mixing, measuring, and concocting, but there are days when I absolutely don't. I just want an easy recipe!
So I decided to try the brand new Kraft Fresh Take kits, and it took me just 5 minutes to prep my dinner and have it ready for the oven.
Have you seen them in your store yet? They kinda remind me of Shake 'n Bake, but with a twist.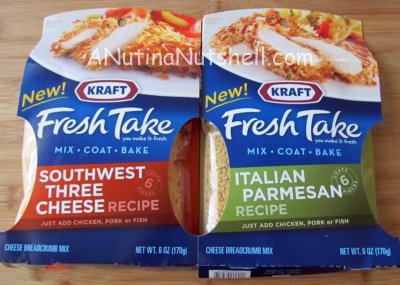 They're a flavorful combination of seasoned breadcrumbs and cheese that you can add to chicken, pork or fish, and they're available in six varieties: Southwest Three Cheese, Italian Parmesan, Roasted Garlic and Rosemary, Cheddar Jack and Bacon, Chili Lime and Panko, and Savory Four Cheese.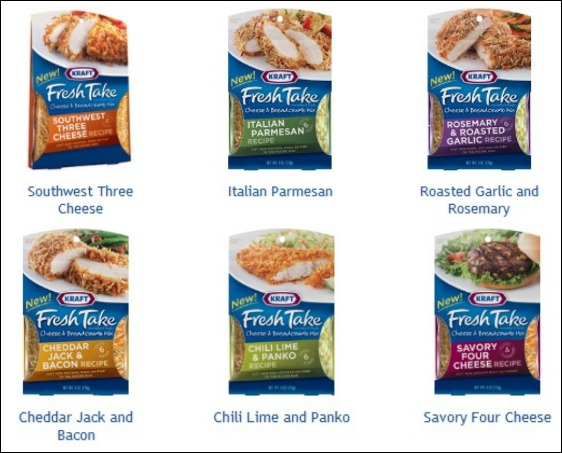 The packaging includes two pouches: one with cheese and one with seasoned bread crumbs.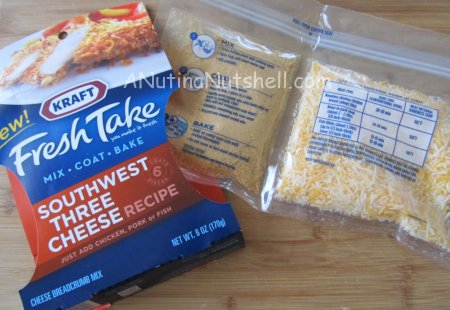 Pull apart the seal between the two pouches to combine them for your coating mix.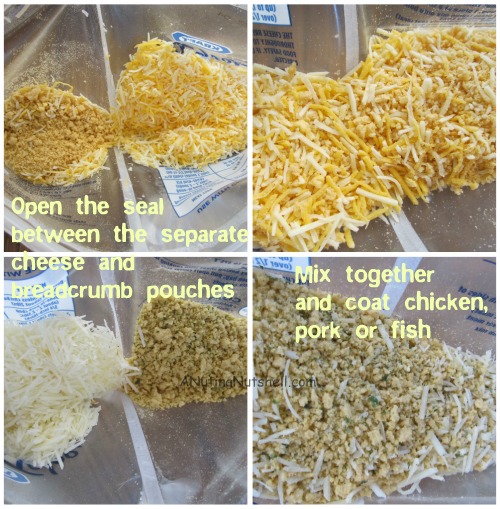 I decided to use boneless pork chops, so I coated each side of the chops with the mix (right inside the bag) and then placed them on a baking sheet.  I sprinkled the leftover seasoning over the top of the pork chops, and then put them in the oven to bake.
I made two with the Italian Parmesan (top) and four with the Southwest Three Cheese (bottom).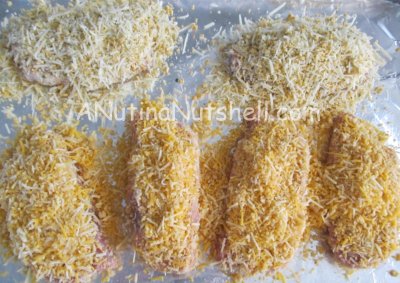 Warning: I'm completely obsessed with having my meat cooked waaaaaayyyy beyond the point of oblivion, so my pork chops are a roasty-toasty golden color. For you normal people, it would likely be a lighter shade of gold.
The coating has the perfect amount of crunch combined with the ooey gooey goodness of melted cheese. And the seasoning blend is perfectly done – really, really delicious.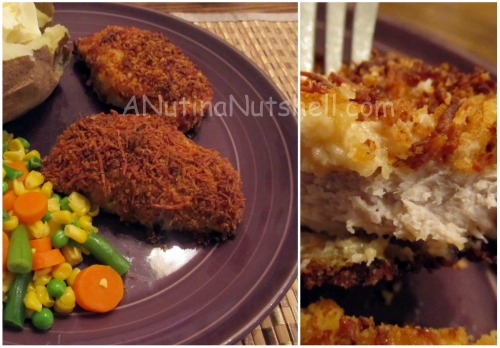 The Southwest Three Cheese is a Tex-Mex blend of garlic, cumin, and red chili pepper combined with colby, mozzarella, and cheddar cheeses. It has a nice little zesty kick to it which I love!
The Italian Parmesan combines Italian parsley, garlic, and onion with parmesan and mozzarella cheeses. This is also extremely flavorful but milder, so it's perfect for those who don't like too much spiciness.
While I opted to make these in the easiest, laziest way I could, there are lots of Kraft Fresh Take recipe ideas that you can use to get fancier and more creative.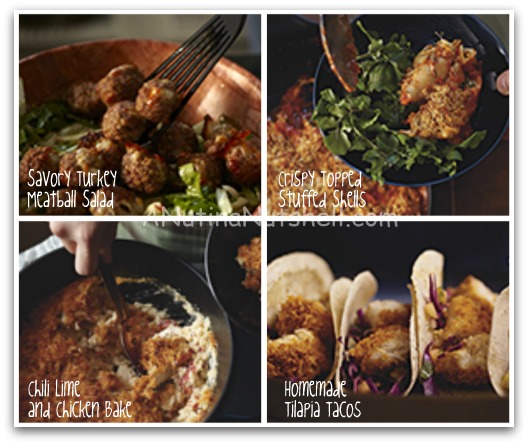 Look for Kraft Fresh Takes in the refrigerated section of your grocery store. (MSRP $2.99) And be sure to connect with Kraft on Facebook and Twitter.
I received Kraft Fresh Take samples, but all opinions and experiences in this post belong completely to me.