Would you believe I used to hate massages? It wasn't until I had a foot massage at a conference last year that I realized how relaxing they were.
And now baby, I'm all in for a 'ssage any time I can get one.
Even if it's just by way of comfy microfiber crew socks ($11.97) like these from Kushyfoot.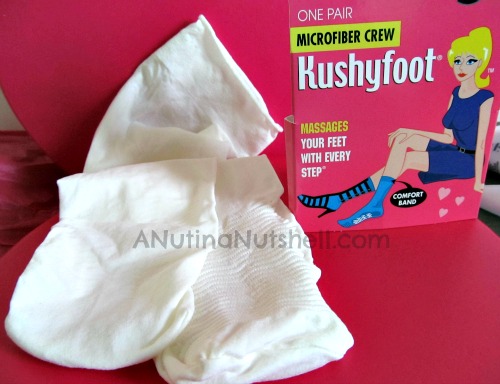 They're neat because they have ribbed and padded soles so when I take a step, it kinda cushions my feet a little bit. Let's be honest; it's very subtle, but when I'm wearing a pair of boots, that little bit of padding does make a difference and I like it!
It also has Coolmax fiber to wick away the moisture, which is great because my feet get hot!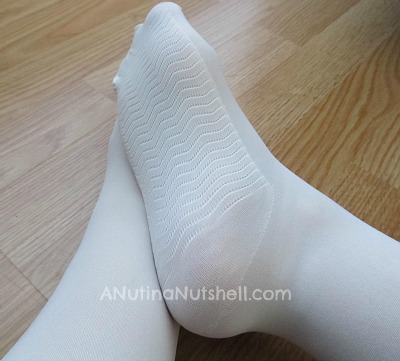 And what do you think about these jazzy little Flats to Go ($9.99)? The zebra pattern is too fun, yes?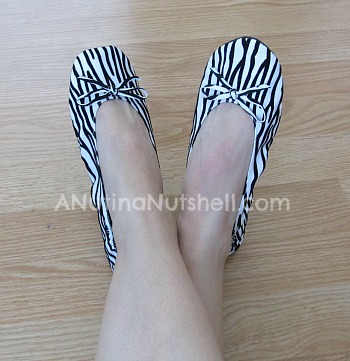 They have a built in padded sole and they roll up and store in a purse-sized pouch. When my feet are aching from wearing high heels, these are easy to slip on as an "oooh aaaaah" replacement.
Plus, that elastic in the back assures they won't slip off my feet.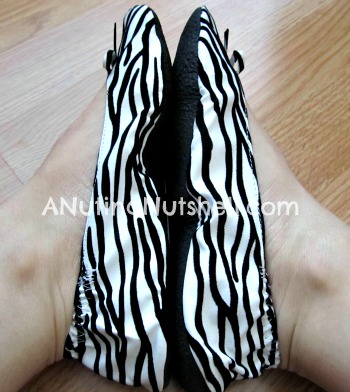 Buy It! Visit Kushyfoot.com to see all the colors and styles of relaxing and therapeutic hosiery, socks, and flats to go.
Samples were provided. All opinions are entirely my own.