Mini Lalaloopsy dolls have a new place to play – the Lalaloopsy Silly Fun House Park, and the playset has a rollercoaster, zip line, swings, and slide.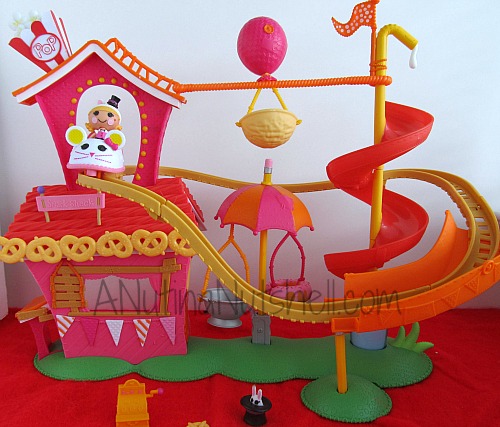 The set comes with Misty Mysterious, a mini lalaloopsy doll made just for this park. She has moveable head, arms, and hinged legs so she can go on all the Fun House rides. (She also has a pet rabbit in a hat.)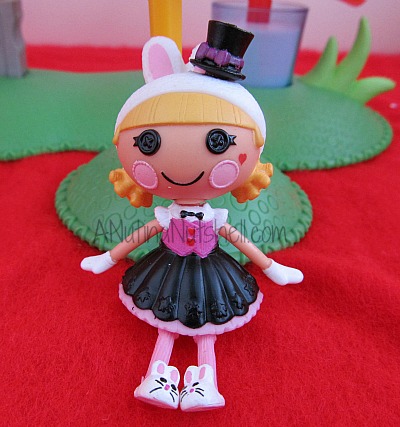 Like this rollercoaster with mouse car…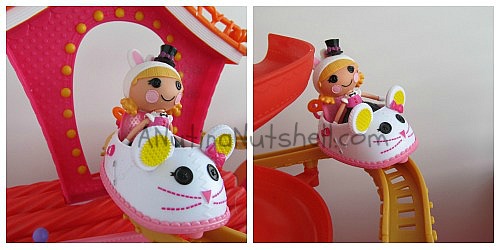 The donut and tea cup merry-go-round swings…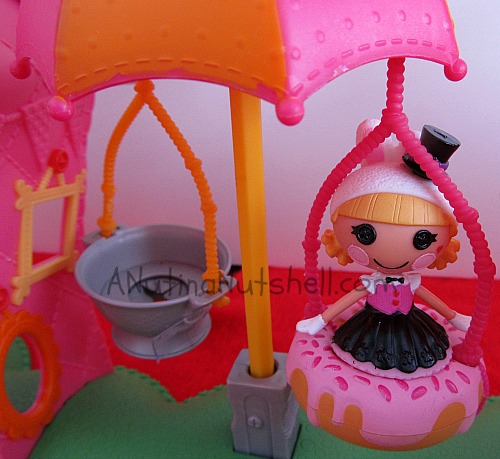 The air balloon zip ride…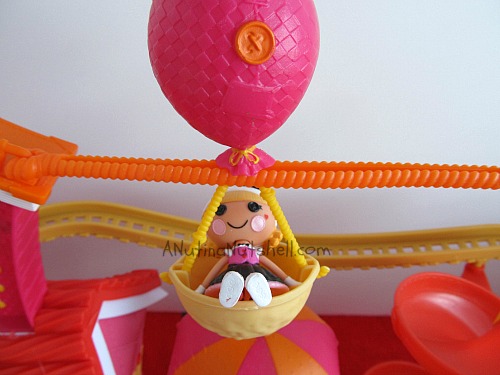 And the twisty slide!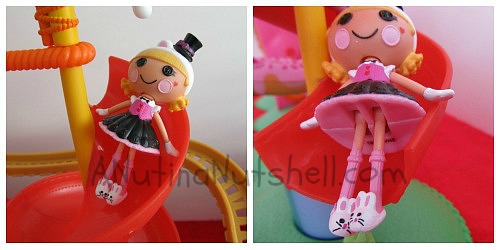 When Misty needs a break from the rides, she can stop by the snack shack for a pretzel.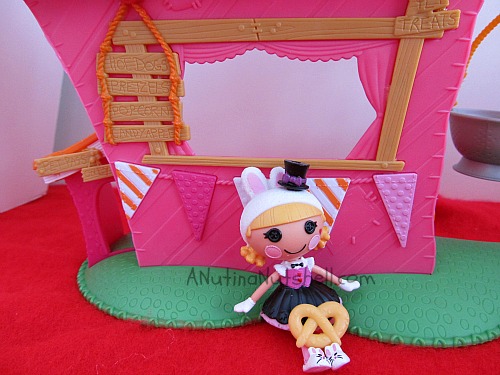 The snack shack accessories include a cash register, balloon, pinwheel, and pretzels.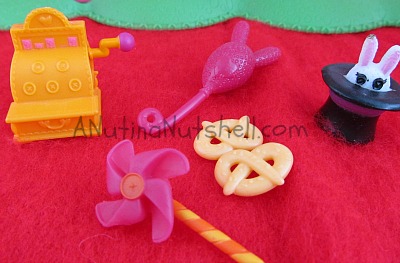 Although assembling the playset took just a few minutes, removing all the pieces from the packaging took for-ev-er. The park pieces snap together easily and the directions are easy to follow.
When I tested the set, most of the rides worked well but I was really disappointed in the roller coaster.. I tried repeatedly from both directions to get the car to coast and it always fell off the track. So I guess it's more of a "scoot the car along the track yourself" kind of ride. That's fine, but it's not what I expected.
I think kids will love bringing all their mini Lalaloopsy dolls to the park to play though. Their imaginations will have them creating all kinds of fun adventures.
A review sample was provided. All opinions are my own.