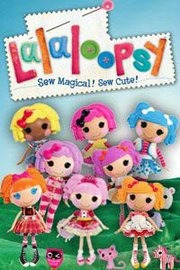 Lalaloopsy silly hair dolls are part of the cutest doll collection I've seen in a long time! They're styled like rag dolls and they're full of whimsy and fun. With adorable big button eyes and sweetly "stitched" mouths, they're impossible not to love.
This is the darling Crumbs Sugar Cookie and her little pet mouse!
She's very ragdoll-like because she has a gigantic head which sits atop her petite little body, and it makes her rather floppy. Her clothing is removable, and I suppose the boots are as well, but flashbacks to childhood Barbie shoe nightmares stopped me from checking.
The best part of the doll is her extremely bendable hair which is made to be styled in countless ways! She comes with a big brush and a bunch of hair clips and accessories.
The brush is designed to help roll her hair into larger curls. It doesn't really grip the hair though, so you have to wind the hair around the brush. I actually just found it easier to free style bend.
I had SO much fun twisting and bending her hair into fun styles! There are suggestions included with the doll, but you'll soon find yourself coming up with silly creations of your own!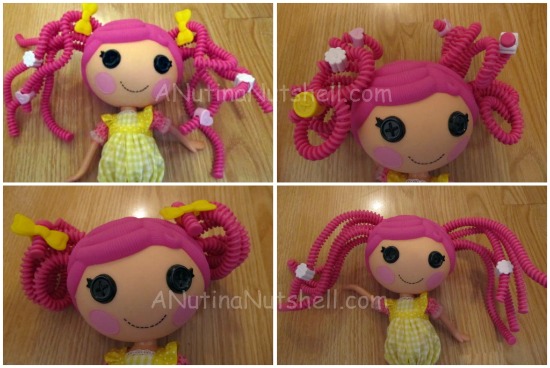 Like this:
I love this silly little Lalaloopsy doll! Who wouldn't?
Buy It! Lalaloopsy dolls are available at nationwide retailers and at Amazon
GIVEAWAY!
One lucky reader will win a Lalaloopsy Doll! (Actual doll received may vary.)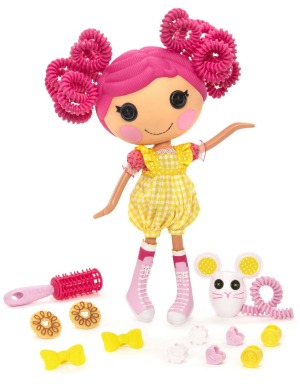 (Rafflecopter entry form below is in javascript so it may take a few seconds to load.)
I received a media sample for purposes of the review, but all opinions and content in this post belong to me.