I'm one of those people who order the exact same thing every time I go to a restaurant. You might say I'm boring, but I say, "I know what I like".  Now that menu item varies from place to place, but more often than not, it's a salad.
Some restaurants make dang good salads, y'all.
But, those salads get 'spensive! Mama doesn't like spending much money (mostly because she doesn't have much to spend).
So I thought I'd try those Lean Cuisine Salad Additions that I keep seeing, since one of the four varieties is a Southwest-Style and mimics my absolute favorite restaurant salad evah.

Walmart had two of the four varieties, one of which was the one I wanted, and they were priced at $2.50.
Totally fair, right?
Yeah, but since I always hunt down coupons when trying new products I'm not sure I like yet, I had a $1 off two coupon to add to that. (Get one here.)
Snagging two meals for $4?
Mama did right by mama.
One thing to note: this is a BYOL situation, folks. So bring your own lettuce to the party. I always have bagged romaine lettuce on hand, so I didn't have to spend any extra for that.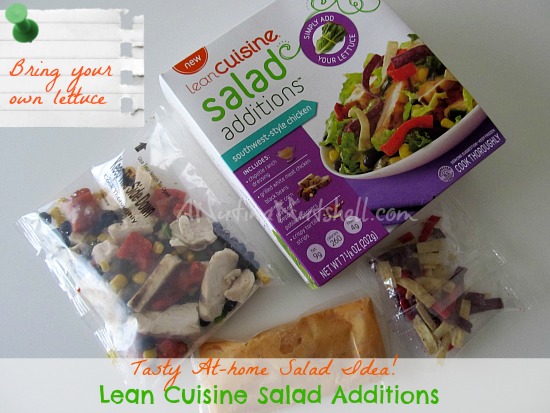 I was so happy to see that the salad contents were in separate pouches, giving me the option to leave something off if I wanted.
The directions said to thaw the dressing in a cup of room temperature water, then heat the chicken & vegetable steam pouch in the microwave for 2 1/2 minutes and let sit for 1 more. Easy and quick!
Next, I just added the whole lotta to my bed of romaine and voilà.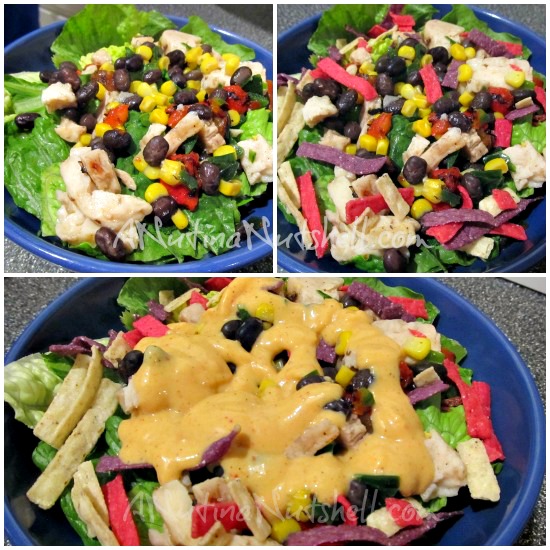 Lunchtime!
Looks good, doesn't it?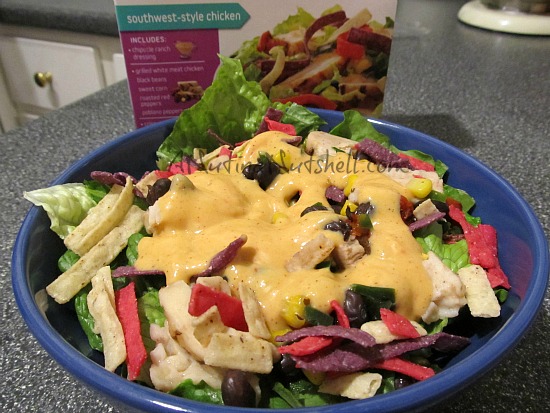 Sooooo, did Lean Cuisine Salad Additions make a great substitution for a restaurant salad?
Mostly, yes!
In terms of value, it won by far. Each salad only cost me $2, and even if I added in the lettuce expense, it was still way less than the price of its restaurant rival. Plus the amount of salad dressing and tortilla strips was super generous.
Naturally it didn't taste exactly like a restaurant salad. How could it? But I liked it. I'd even say I liked it a lot. I especially loved the corn and black bean combo. Yummy!
The only suggestion I would make to Lean Cuisine would be about the peppers. They were overdone and too soft, so when I first bit into them, I thought I had bitten into a piece of meat fat. But nope, it was just the squishy peppers.
Overall, the convenience of having a substitute salad in my freezer for whenever the mood strikes me completely won me over. I like dining out, but I like saving money more. Also, I'm a total salad person, but I hate prepping all the ingredients.
I'll definitely be buying more of these. (Plus, I want to try the other varieties.)
I am a member of the Collective Bias®  Social Fabric® Community.  This shop has been compensated as part of a social shopper insights study for Collective Bias®  and NESTLE #CBias #SocialFabric. You can see the details of my actual shopping trip within my Google + story, and all opinions within this post are my own.