Lemon basil chicken alfredo – Thank you Mirum for sponsoring this post.
This quick and easy lemon basil chicken alfredo recipe turns an already delicious side dish into a complete meal in less than 30 minutes, something we can all appreciate at this crazy-busy time of year. It's filled with comforting, warm fall flavors but adds the brightness of lemon — positively scrumptious!
Lemon Basil Chicken Alfredo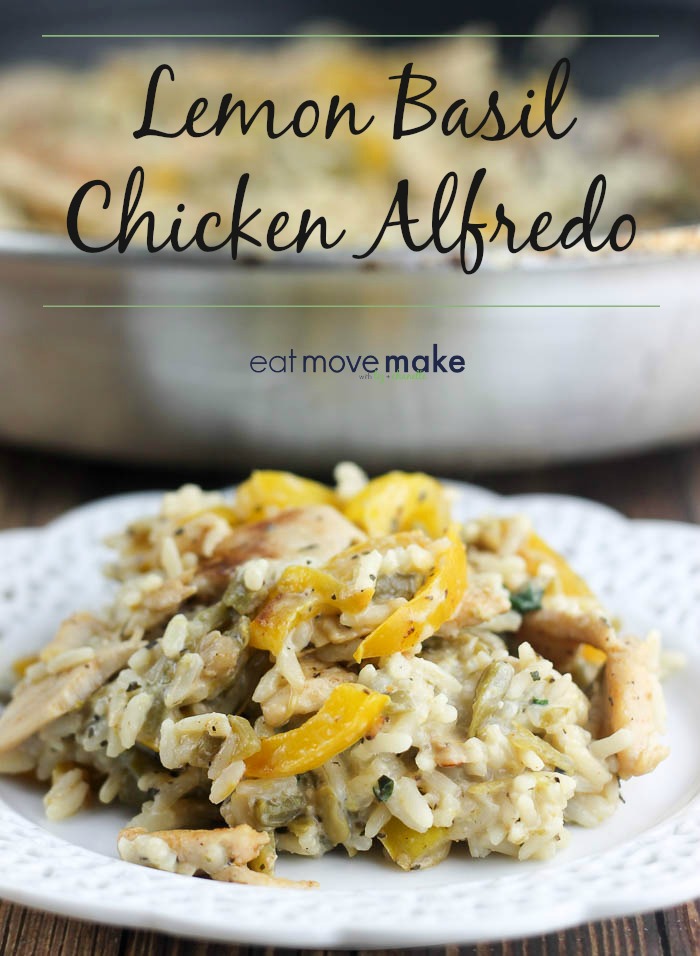 The key to the recipe is Knorr Selects Roasted Garlic Alfredo Rice (found in the rice aisle at Food Lion). There are several varieties of Knorr Selects and they're incredibly flavorful on their own, but this recipe from the back of the package (and the website) adds a few fresh ingredients to change things up a bit because you can #DoMoreWithKnorr.
Knorr Selects are also gluten-free and contain zero artificial flavors or preservatives, so it's food you can serve to your family with a smile and a happy heart.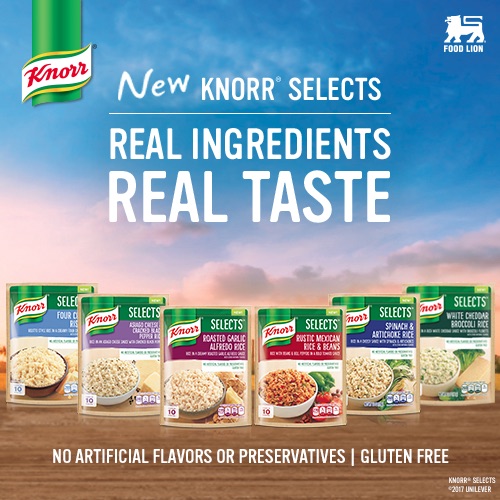 Start by cooking some chicken and yellow peppers in a saute pan.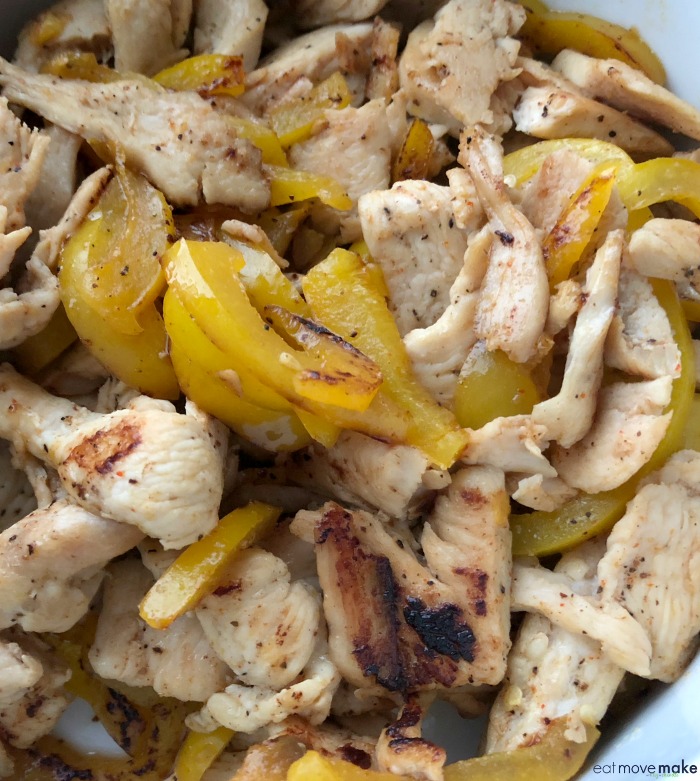 Then you'll set them aside while you start preparing the Knorr Selects saucy rice goodness that goes them with them.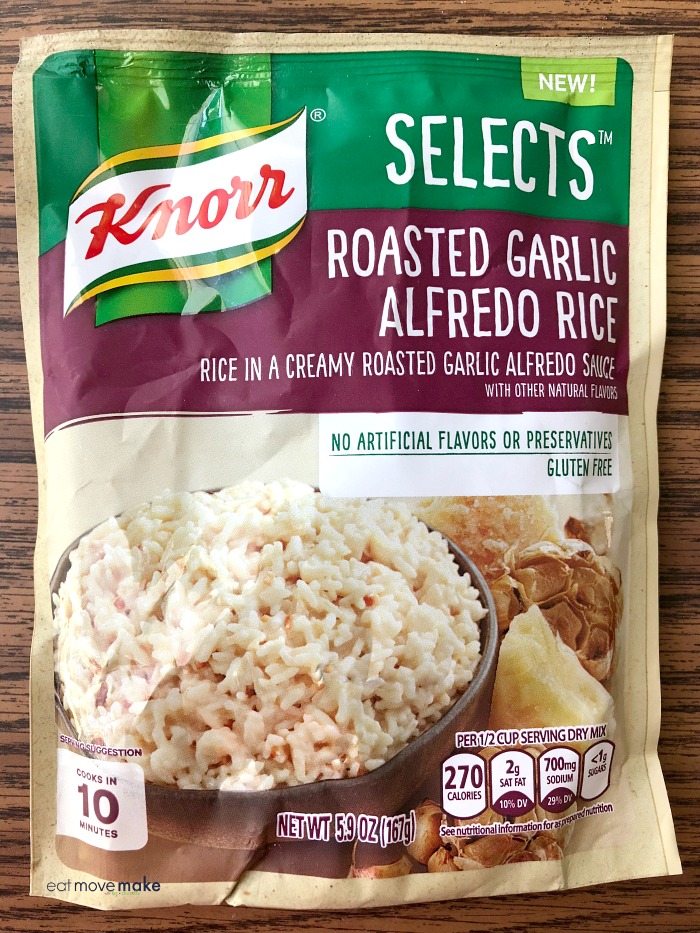 It'll be ready before you know it, so you mix everything in and shazam, dinner is ready. Don't you love quick and delicious one-pot meals for those hectic weeknights? Yes!
This was the first time I'd used Knorr Selects as an entree rather than a side dish, but it certainly won't be the last.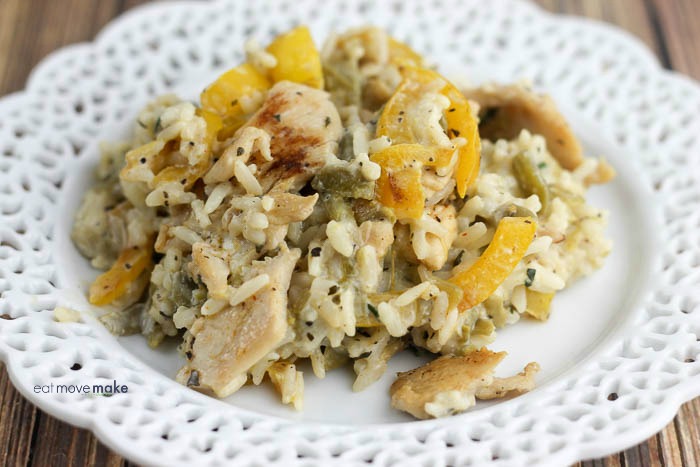 Look for Knorr Selects at Food Lion in the following flavors: Asiago Cheese & Cracked Black Pepper, Four Cheese Risotto, Roasted Garlic Alfredo, Rustic Mexican Rice & Beans, Spinach & Artichoke, and White Cheddar Broccoli.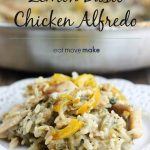 Lemon Basil Chicken Alfredo
Ingredients
1

tbsp

olive oil

1

lb

boneless, skinless chicken breasts

sliced into thin strips

1

yellow bell pepper

sliced into strips

1

1/2 cups

water

1

cup

milk

1

pkg

Knorr Selects Roasted Garlic Alfredo Rice

1

cup

halved haricot verts

1

tbsp

fresh lemon juice

1/4

tsp

grated lemon peel

3

tbsp

chopped fresh basil leaves
Instructions
Heat olive oil in a large nonstick pan over medium-high heat. Season your chicken with salt and pepper, if you'd like. Add your chicken and bell pepper and cook about 4 minutes or until chicken is thoroughly cooked. Remove from pan and set aside.

Pour your water, milk, Knorr Selects and haricot verts into the same pan. Bring to a boil, then turn down the heat to medium and continue cooking for 10 minutes. Stir in lemon juice, lemon peel and basil at end of cooking.

Stir in your chicken and peppers; now it's delicious. Dig in!

Get to your nearest Food Lion and get a package of Knorr Selects and then try this mouthwatering-ly good lemon basil chicken alfredo for the family!