As a Fandango Family Blogger, I was inspired to write a post about life lessons from The Hunger Games after viewing the movie. All opinions are my own.
This weekend I went to see Mockingjay Part 1 at the theater, and as I was watching it, I realized my parenting antennae were picking up all kinds of life lessons. From The Hunger Games movies, you say? Yep!
I think it's a great idea to talk about movies with kids after you see them together, so I thought I'd share a few discussion starters.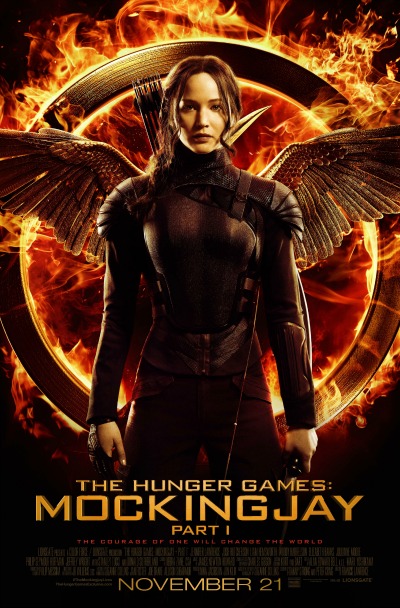 Life Lessons from the Hunger Games: Mockingjay Part 1
War has a price.
Talking about war with children is uncomfortable for many of us, so we tend to shield them from the harsh realities of it – it's not fair, innocents and people who are loved die all the time, and heroes may suffer for years afterwards. I think The Hunger Games gives us a great opening to a discussion.
Always stick to your principles.
One of the foundational principles in the movie is that family comes first, which is something I believe in as well. Katniss sacrifices herself by volunteering as tribute in place of Prim, by hunting illegally so they can survive and by going after Prim when the bunker is being sealed off It's important to realize that all relationships we have in life involve sacrifice. In terms of our guiding principles, I think the three-finger salute makes a great symbol for that.
Hope has power.
No matter how dire the circumstances may be, Katniss doesn't give up her fight for social justice and protection for the oppressed and under-represented.  She never loses hope that things can be better, and that's a great message to send to our children.
Asking for help is not a sign of weakness.
There's an unspoken pressure in society for each of us to feel like we need to do it all and be perfect. It's not healthy or realistic to do everything on our own, and it's vital that we ask for and accept help as we work towards our goals.
Be thankful for democracy.
As much as we like to complain about our government, we are blessed to be living in a country where the power comes from the people. The Hunger Games shows the abuse of power in an autocratic society and a very clear division between the ones giving orders and those who have to follow them. In our own democratic society, it's a privilege to have a say through our votes.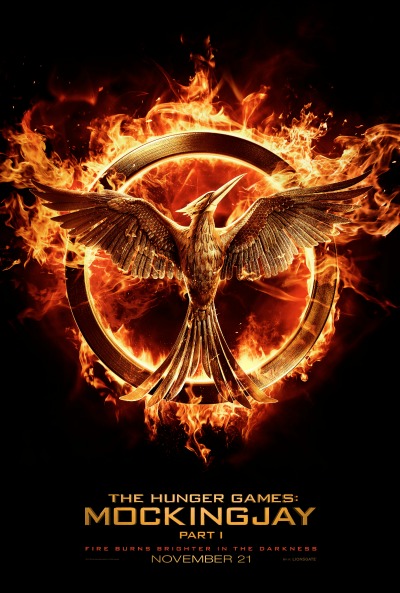 What other life lessons from The Hunger Games trilogy have you learned?