Let's play a silly sounds game!
It's called Listen Up! and it's a free downloadable game for iPhones and iOS devices.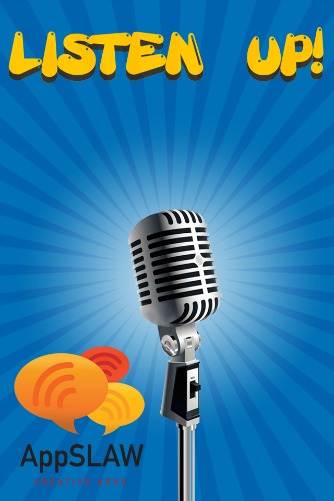 Here's how you play:
The game gives you three words to choose from and you need to make the sound effects for one of them. Which would you choose?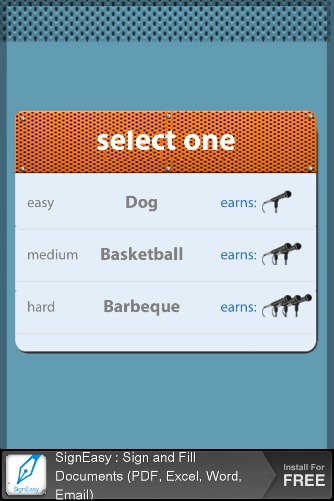 Once you choose the word, you need to make some sort of sound effect that will help someone guess it. The app will record a 5-second sound bite!
In the game above, I chose the easy one: dog. So I recorded myself  saying "woof, woof". 😉
Because what the sheckity sound could I make for a basketball or barbeque? (That's why those earn more "microphones" aka points in the game.)
I think my favorite one was so far was when I got to record the sounds of a ghost! OoooooOOooooooooooOOOOoooooo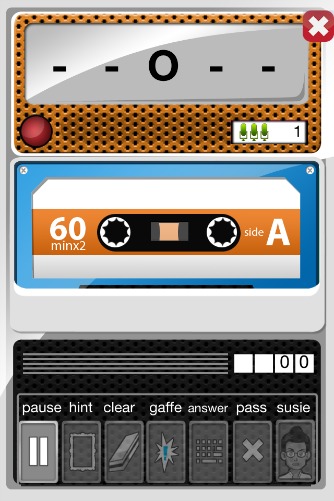 Players guess the word from a bank of letters and if they get stuck, they can get a picture clue. ( Remember the microphones you earn in the game? You can trade those for picture clues.)
The first time you play, the app guides you through a tutorial which is really helpful. After that, you're on your own! Choose to play with opponents you know or with random players.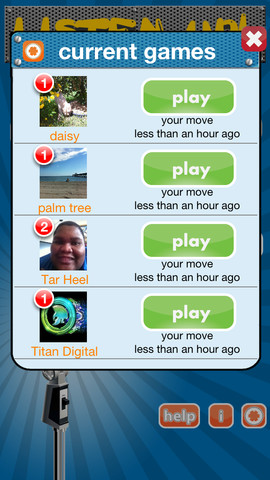 Wanna play? Look for Listen Up! Lite in the iTunes store. That's the free version. (There's a full version for 99-cents, but start with the free one!)
Requirements: Compatible with iPhone 3GS, iPhone 4, iPhone 4S, iPhone 5, iPod touch (3rd generation), iPod touch (4th generation), iPod touch (5th generation) and iPad. Requires iOS 4.3 or later. This app is optimized for iPhone 5.
It's a really fun game!!! And it's free!
Compensation was provided for my time. The honest opinion of the app is mine alone.