Gotta drive my sister to the airport now… so in the meantime….a little business.
———————————————————————————————
First of all, I was shocked to receive an award so soon as I barely have any content here yet but nonetheless it was very thoughtful and I appreciate it so much.
Thank you Pink Note from Pink Notes Diary for the I Love this Blog award!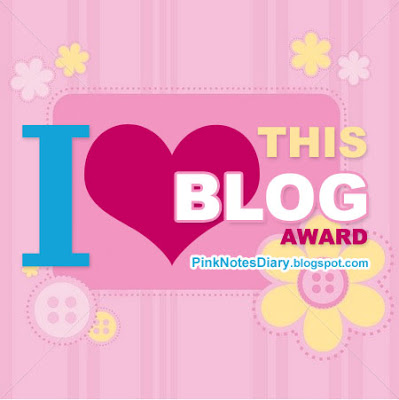 ———————————————————————————————-

This year Mom Central is at the ready with ideas and they're good ones too! They've put together a great Father's Day Gift Guide : They've thought of things I never thought of like a tent, a digital camera, even custom steak brands. How cool is that? You'll want to check that link out for yourself and stop worrying about what to buy. Mom Central did the hard part. You just need to make the purchase.
Be sure to check out the Father's Day giveaways they're having right now too! It all ends June 18 so get a move on.
——————————————————————————————–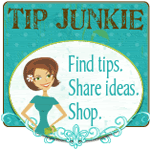 Tip Junkie is celebrating their 2nd birthday in their Going Dot Com Birthday Bash and we're all invited! There are new prizes daily and 10 winners each and every day! So don't delay. Wish Tip Junkie a happy birthday and enter to win!