Girls like trucks too, especially when they can push 'em, pull 'em, ride 'em and store toys in 'em! You can do all those things plus make realistic vehicle sounds in the Little Tikes Easy Rider Truck.
It's perfect for holiday gift giving and I love this pink/purple version.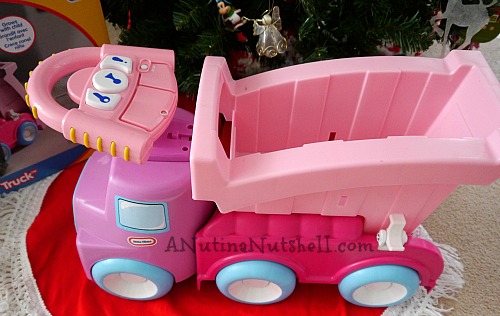 The cheery little face on the decals is adorable, don't you think?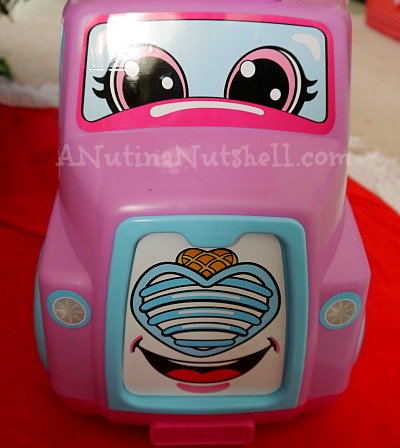 What I love about this ride-on toy is that it grows with your child because it can be used in multiple ways.
Early walkers can hang onto the dump body which can be locked securely in place for stability, or they can use their scooting power or the friendly pushes of a parent or sibling to sit on the truck and ride along.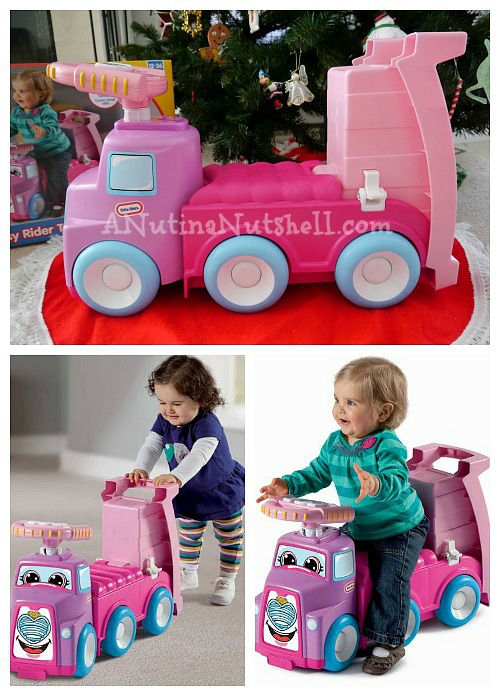 More confident walkers can unlock the steering wheel to extend it to a longer handle, load it full of toys and pull the truck along behind them. I suspect there will be plenty of dump drops along the way.It's a great way to practice balance and coordination.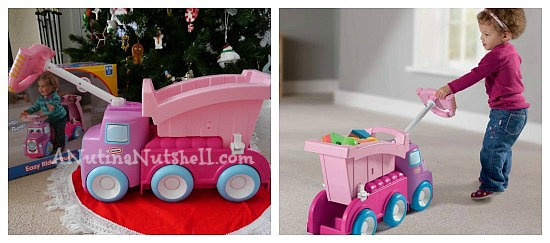 But all ages will love the realistic sounds that can be made by pushing the buttons on the steering wheel. (Ignition, horn, and back-up warning signals are some of the 7 different sounds that play.)