I'm so stinkin' excited that it's May! We're on the brink of summertime, and we'll soon be enjoying lots of cook-outs, picnics and outdoor celebrations again. I love grilling season!
The aroma of something cooking on the grill can whet even the most stubborn of appetites, and seasonal favorites like corn on the cob, fresh fruit salads, coleslaw and summery desserts make everyone happy!
So I decided to kick off my own summer season by grilling ribs, and they're going to be perfect on my Memorial Day Cook-out menu.
 Luau Ribs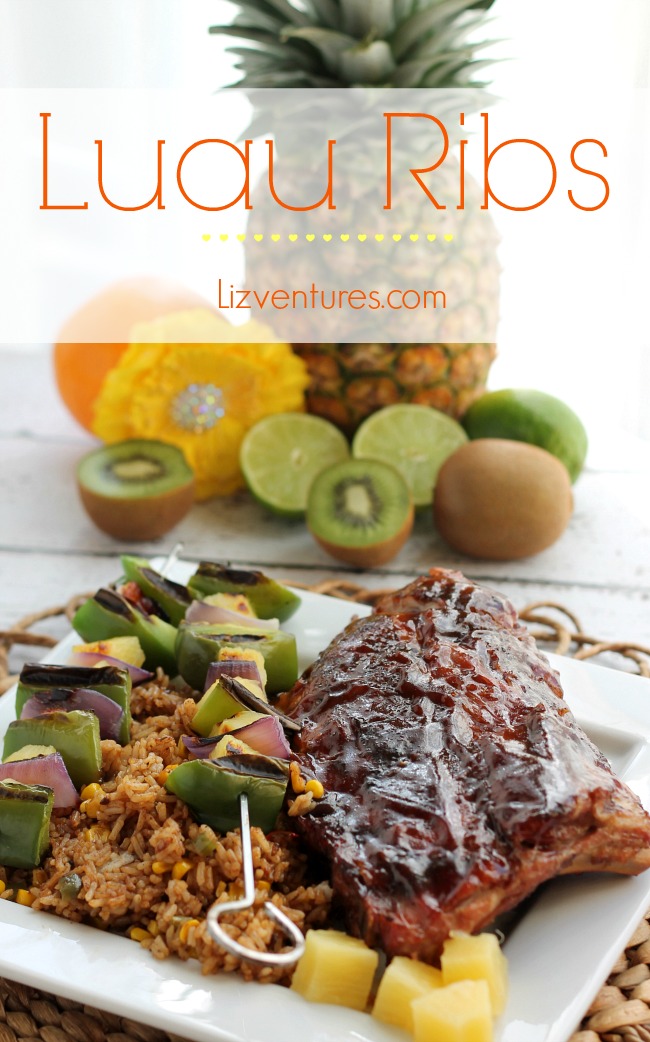 I always slow-cook my ribs for a few hours in the oven, and then I grill them to finish. It gets them fall-off-the-bone tender, I promise you.
For my Luau ribs, I seasoned them with a rub, added a couple slices of pineapple and orange, then sealed them tightly in foil for baking.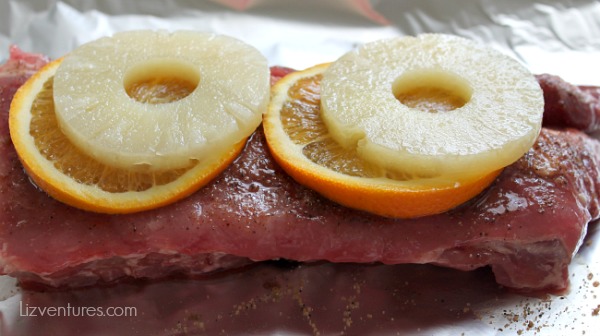 When they're done baking, they're good 'n tender, but we're not done yet. It's time to grill them!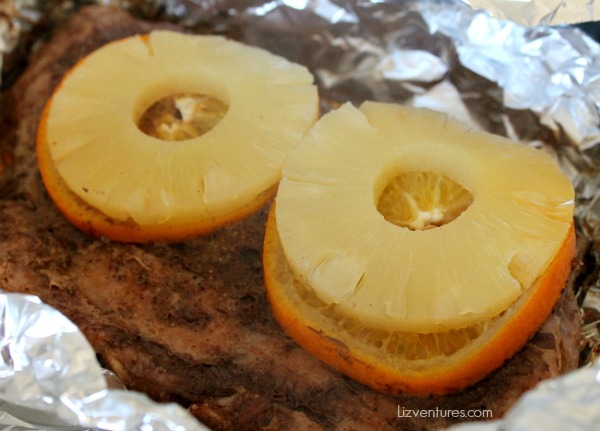 Carefully (because they're suuuuuper tender) place the racks of ribs onto a pre-heated grill. Let them cook several minutes on each side. Then you can baste on your Kraft Thick & Spicy Barbecue sauce over the entire surface.  Let cook a few minutes, flip and do the other side.
Time to eat!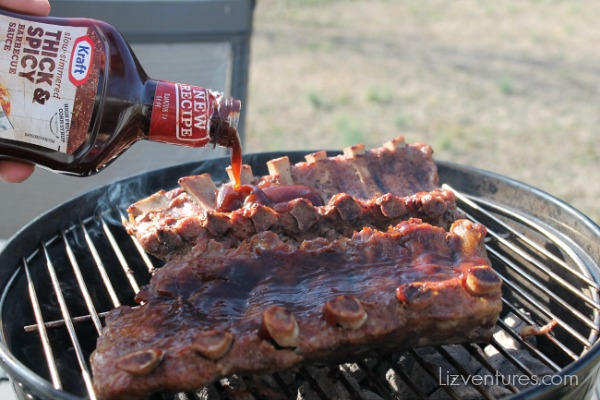 The Luau ribs are as tender as tender can be, and the flavor will knock your socks or sandals off!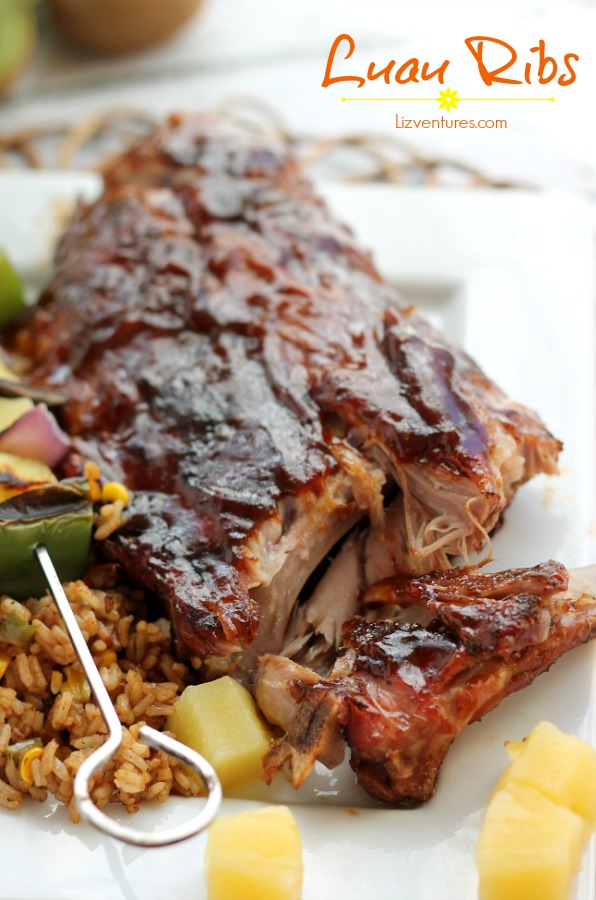 I served mine with some aloha fried rice and grilled vegetables on a skewer. Paradise!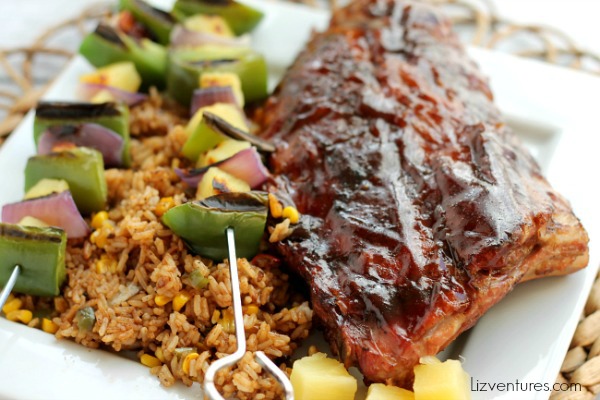 Click here to find my featured Luau ribs recipe and list of ingredients.
Happy Summer Grilling!