Are you a spender or a saver? I'm a recovering spendaholic. I fought my way out of a mountain of debt so large that it brings me to tears just to think about it. But, I've been completely debt-free for 8 years now, and I've learned to make managing finances a priority.
So as we head into the new year, I'd love to share some general tips and what worked for me as I turned things around, and perhaps it can help you with managing finances this year.
Tips for Managing Finances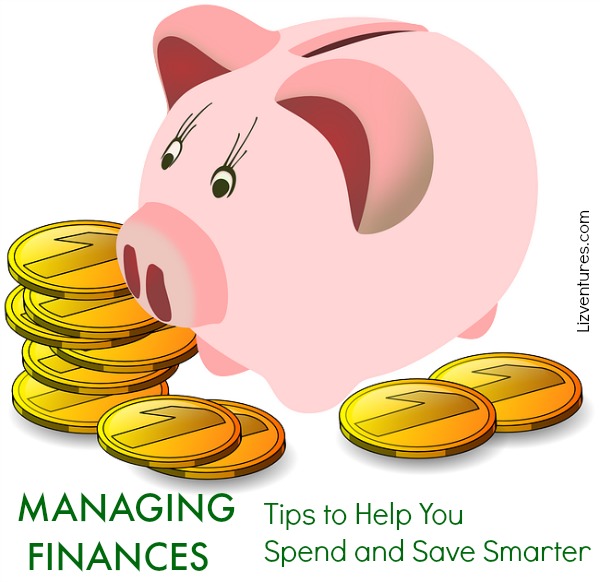 Track your Spending
The best thing to do is start with a budget, but I hate the word budget! It's completely overwhelming, and my response is to say "oh, just forget it" and give up before I even start. Truth be told, even though I've been debt-free for 8 years,  I still haven't set a budget. I probably never will. I've been scared so straight that I don't need the rigid structure of a budget to keep myself in check.
But I track the flow of my money. Closely.
There are some excellent money management apps available (and I really should be using one,) but I keep a monthly spreadsheet of my income and my expenses with running totals. I've trained myself (21 days makes a habit) to enter everything in there on a daily basis, and I can see exactly how wisely or stupidly I've been spending.
Tip: If you're like me and not using an app, keep a small designated finance notebook in your purse or wallet to record everything you spend while out and about, then add it to your spreadsheet when you get home.
For people who need more spending structure, I highly recommend "the envelope system." It trains you to live completely on money you actually have, and if you follow it with discipline, managing finances is guaranteed.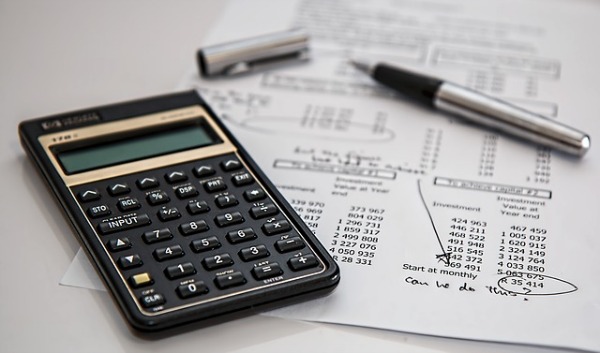 Pay off debt
This is where the real work comes in. It takes long-term commitment and dedication to turn things around, and quite frankly, it sucks.
The first thing I did was return everything I hadn't used or worn that I had paid for with credit, even if I liked it. This added up to hundreds of dollars for me. I had a garage sale and sold as much as I possibly could, and I also opened up an ebay account and continually sold items through there. Every cent went towards debt.
Then I shredded my credit cards so there was no way I could possibly use them, and I tallied up my outstanding balances. Many experts say start paying off the card with the highest interest rate, but I started with the card with the smallest balance. I needed to have a card paid off to boost my spirits and give me hope. With each card I paid off, I felt more confident.
Pay With Cash
Live within your means. Don't spend what you don't have. It's all common sense, but we live in such a thing-based society where we must have the newest version of the iPhone immediately, that it's no wonder so many people spend more than they actually have.
I promise you that it is completely freeing and liberating to pay for everything you buy with actual money you have on hand.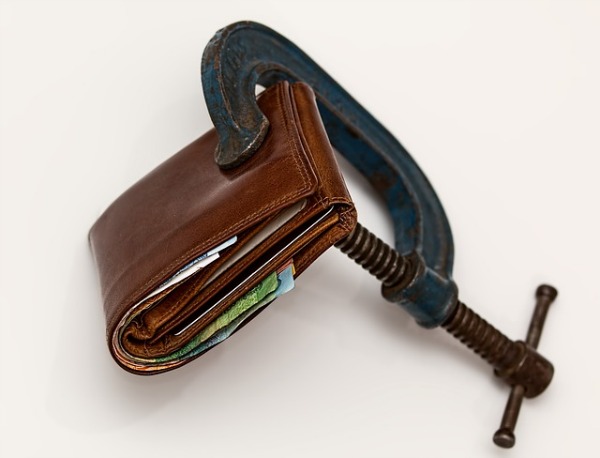 Save Money
Train yourself to take a percentage or certain dollar amount out of every paycheck and immediately put it into savings. When I was paying off debt, I wasn't able to save anything, but later I started saving by automating a $25 monthly transfer from checking to savings on the 1st of each month, and when my savings started to grow, I was motivated to keep adding to it.
Tip: Many banks will give you free checking accounts when you have auto transfers in place.
Credit Card Use
I'm not saying credit cards are evil. At all. But, if you have a spending or debt problem, it's the first thing you need to cut. I didn't allow myself to use credit cards for the 4 years it took to dig out of debt and for another 4 years after getting out of debt, and then I chose carefully.
I made sure to select a credit card with no fees but that also offered rewards. Most importantly, I only used the card for hotels, rental cars and anything requiring temporary holds. After about a year, I allowed myself to use the card for business expenses so I could earn rewards on my purchases, but I still paid off the card every single month in its entirety. I still do, without fail. Credit cards can be a blessing, but they need to be used responsibly.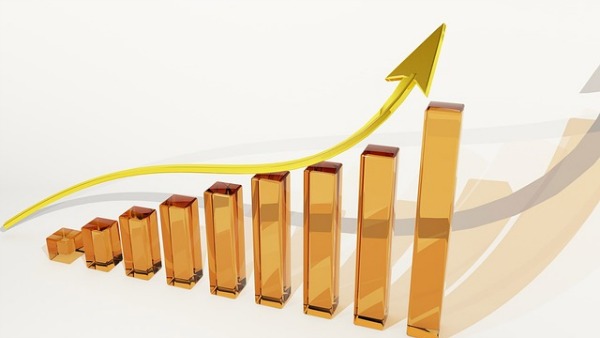 Invest
This is the stage I'm at right now. I need to stop accepting the minimal interest rate of a standard savings account and move my money to places where it can actually grow. Also, to be smart, I need to diversify my investments. I'll spread it between an IRA account, no-load mutual funds and exchange-traded funds, but that's about all I know so far. 😉 I've got a lot to learn.
Be Realistic
It's never too late to start, but the sooner the better. It can be intimidating to think past today when you're not financially stable, but set realistic goals and remember that your past mistakes don't define you. Use them as learning tools to build self-confidence and move you ever closer to your long term vision of managing finances responsibly.