Trying out new stuff is a hobby of mine, and although I get to do that a lot via the blog, some stuff I try out just doesn't warrant its own full blog post. Thought I'd share my recent favorites in posts like these – let me know what you think!
1) L'Oreal True Match Lumi Cushion Foundation
I've been reading a lot about cushion foundations and BB creams and since this one is readily available in drugstores, I thought I'd give it the ol' testaroo. I'm really self-conscious about the dark acne scars I have on my cheeks from a recent bad breakout, so I like to wear at least a little something to help them blend in with the rest of my face.
With a cushion foundation, you just use the included puff to press into the foundation-soaked sponge, and then pat it over your face to apply. I wear it in shade W5.5 and I think it's a pretty good match.
Like I said, it's not full-coverage, but that's what I wanted. It's a great medium-coverage foundation for every day wear! Plus it's super travel-friendly. I got mine at CVS, but you can get it for almost $5 cheaper on Amazon here.
2) Essential oil diffuser
I entered a contest at Fitfluential and won this awesome essential oil diffuser and a set of essential oils to go with it. I've never had a diffuser before, but as a not-very-secret hippie, I am completely delighted with it. You just add water and several drops of any essential oils you like and it steams them into the air. My apartment smells like patchouli heaven.
The best blends I've tried so far are:
Neroli + myrrh
Cedarwood + ginger
Patchouli + lavender + geranium
3) My new apartment
Guys, I'm so excited to finally have my own place again I could scream. If you want to see some more pics of my digs, check out this recent post!
4) Orvis linen tee
I hate fussy clothes, and since I don't have to get dressed for an office job workin' for THE MAN anymore, I'm always looking for versatile neutral tees cuz they go with everything.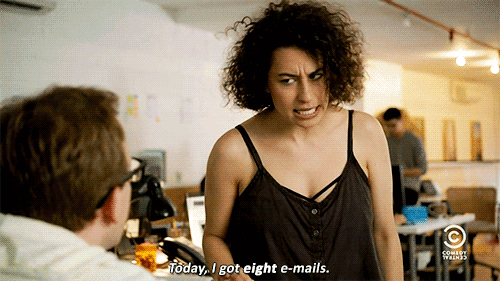 I worked with Orvis for a post recently and happened to pick out this linen blend tee and it's quickly become my new faverino.
5) Half Moon Run
I don't know if I've talked about my love for Spotify on the blog before, but it is one of my desert island must-haves. I listen to music ALL. THE. TIME. and I pay the $10 monthly for the premium service so I don't have to listen to ads, can skip unlimited songs on radio, and can download songs and listen offline if I know I won't have data somewhere.
ANYWAY, Spotify has a playlist that automagically populates weekly with songs it thinks you'll like, and it's incredibly on point. A couple of weeks ago, it popped the song Turn Your Love by Half Moon Run on mine and now I'm obsessed with this band. Check out my three fave songs by them: It Works Itself Out, Call Me in the Afternoon, Turn Your Love.
6) Decaf coffee
Not sure what's gotten into me tbh but I have been wanting to drink coffee in the afternoon lately. (Psychological productivity something something.) Which is a bad idea if I want to get any sleep at all that night, so I've become a decaf drinker. Shame me all you want, but YOLO.
---
What have your faves been so far this spring?