Grilling season has arrived! Some people love gas grills because they're quick, but I'm all about cooking over the coals. I can't resist that smoky flavor.
I certainly love a good grilled burger, but sometimes I like to try something different, so I made some marinated beef kabobs on the grill last weekend, and they were delicious!
Marinated Beef Kabobs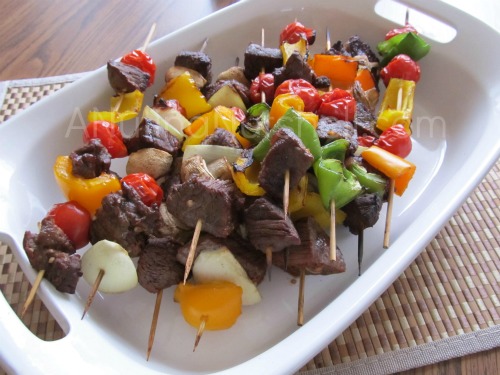 Ingredients
1/3 cup lemon juice
1 small onion, diced
2 T canola oil
2 tsp Worcestershire sauce
1 tsp paprika
1 garlic clove, minced
1/2 tsp sugar
1/2 tsp salt
3-4 splashes hot sauce or 1/8 tsp cayenne pepper
1 pound beef sirloin steak, cut into 1-inch cubes
Veggies of your choosing: I used cherry tomatoes, mushrooms, and chunks of onions and peppers.
Metal or wooden skewers (wooden skewers should be soaked for an hour before using)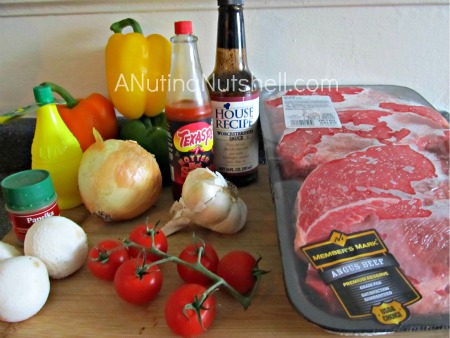 Directions
1. Combine all ingredients (except beef and veggies) in a bowl to make a marinade; mix well. Add 1/4 cup of the marinade to a large resealable plastic bag. Cover and refrigerate remainder – will be used for basting. Add beef to the bag, seal and turn to coat. Refrigerate for 2-3 hours, turning occasionally.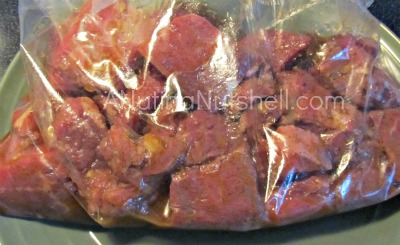 2. Drain the marinade from the beef and thread beef and vegetables onto skewers as desired.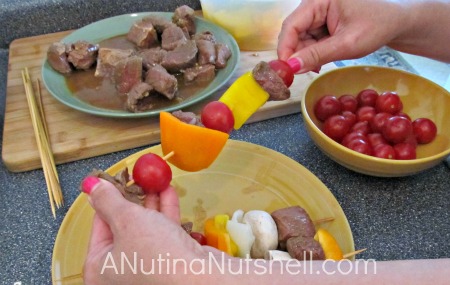 3. Grill uncovered 6-8 minutes on each side or until beef reaches desired doneness, basting frequently with reserved marinade. Turn once during cooking. Serve and enjoy!