I can't think of a more magical New York experience than seeing a Broadway show, so I'm thrilled that I was able to see Mary Poppins on Broadway last weekend!
The music, the effects, the choreography, the production – I loved every bit of it!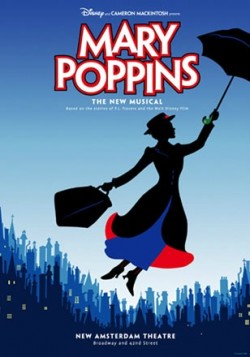 It usually takes me a couple of songs to get into "musical" mode and to remember that musicals don't necessarily carbon copy the beloved film classics, but they do capture their essence and heart, and Mary Poppins most definitely did that.
The actress portraying Mary was extraordinary. She had a beautiful voice, she was funny, and her show-stopping flight into the audience at the end of the performance was unforgettable.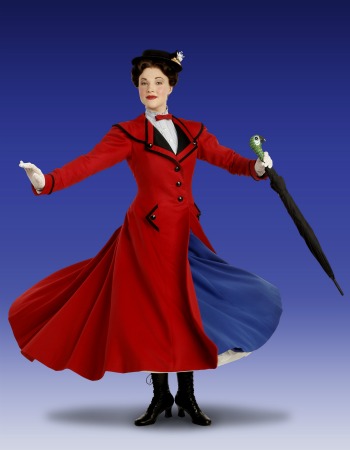 The actor portraying Bert was also outstanding! He was especially impressive in the extremely entertaining tap routine of "Step in Time", where he tap danced his way up the sides of the theater walls and upside down across the ceiling without missing a beat. Completely wild!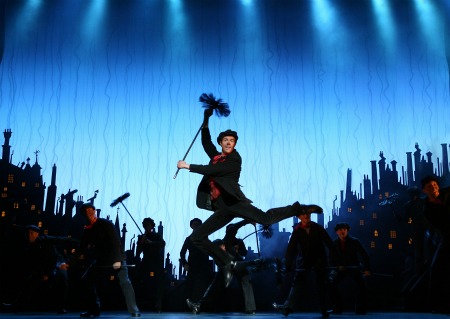 Throughout the show, I found myself looking here, there, and everywhere because there was so much to see! Elaborate visual displays would rise from the stage floor or descend from the rafters, and there wasn't a moment where the show lagged.
And seeing it with great friends made it all the better!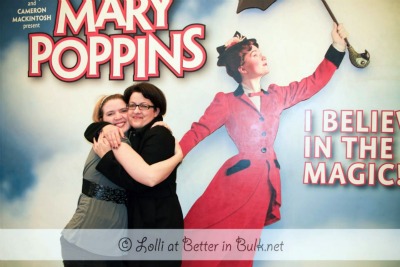 You have to watch this video to get an idea of how entertaining the musical is! And, if you ever get the chance to see it while in New York City, go!
A huge thank you to Disney/DreamWorks who covered the expenses and made this whole trip possible. Photo Credits: Disney