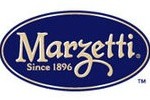 With the arrival of fall, I instantly start thinking about caramel apples, but I don't always want to take the time to prepare them.
So I cheat… in a very tasty way.
I use Marzetti's Caramel Apple Dip.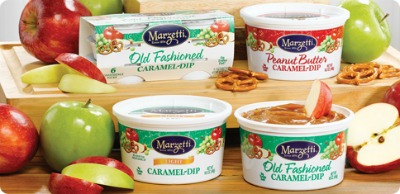 They have a bunch of different flavors, but my favorite has always been the old fashioned caramel dip.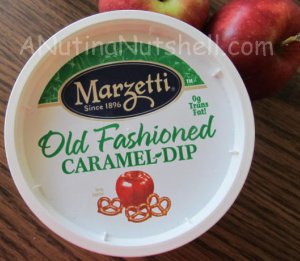 It's so smooth and creamy, and has a satisfying and rich caramel flavor.
Apples are the obvious fruit combination, but there's no end to the dipping possibilities! You could try pretzels, marshmallows, bananas, pears, cookies, or even drizzle it over ice cream and other desserts.
Me? I'm an apple girl all the way, so that's what I've been munching on this week to satisfy my sweet tooth.
I especially love the combination of the sweet dip with a tart, crisp Granny Smith apple. Delicious!
Buy It! Marzetti Caramel Dips are available in the supermarket produce section in 16-ounce tubs (ARV $3.99) and small snack-sized multi-packs.
Marzetti Caramel Dip Flavors:
Old Fashioned Caramel Dip
NEW Sweet and Salty Caramel Dip
Cinnamon Caramel Dip
Peanut Butter Caramel Dip
Light Caramel Dip
Fat-Free Caramel Dip
GIVEAWAY!
Two (2) lucky readers will each win a coupon good for a free Marzetti Caramel Apple Dip product.
(Rafflecopter entry form below is in javascript so it may take a few seconds to load.)
I received a review sample from Marzetti's through the Family Review Network. The opinions expressed in this post are mine alone.