This holiday, MasterCard celebrates moms with the MasterCard "Here's to Mom" promotion!
Why moms? Because we moms are always on-the-go making the holiday season memorable and magical for our families, and MasterCard thinks we deserve a little appreciation.
We do!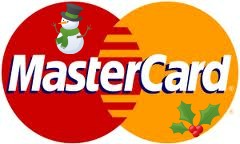 Do you have a MasterCard?
Yes!
Will you do some holiday shopping online?
Yes!
Do you want a $20 MasterCard gift card as a reward for your online shopping?
Yes!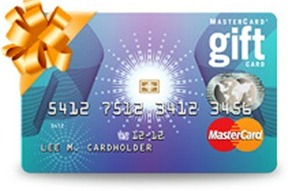 Here's what ya gotta do:
Enroll your MasterCard (credit or debit) and email address at MasterCardHolidayRewards, then just shop online as you normally would between November 15 and December 31, 2011. After spending just $200, you'll receive a $20 MasterCard gift card!
It's super easy to enroll, I promise. I did it myself right before I wrote this post, and since my daughter is constantly texting me ideas for Christmas gifts, I'd better get shopping. 😉
*Comments off. I'd rather you go register and earn yourself a gift card!*
I received a promotional item to thank me for my time in writing this post. All opinions expressed in the post belong completely to me.