This post brought to you by Big Fish Games.
I can't resist hidden object games in books, artwork, theme parks or architecture. I think that's why the new Midnight Castle game from Big Fish is proving to be quite a bit of fun for me.
The story leads players on a quest through a magical estate to discover the truth about an uncle's demise. The graphics are quite stunning as you move from scene to scene, and even though at first glance the theme may appear to be dark, I didn't find it that way at all.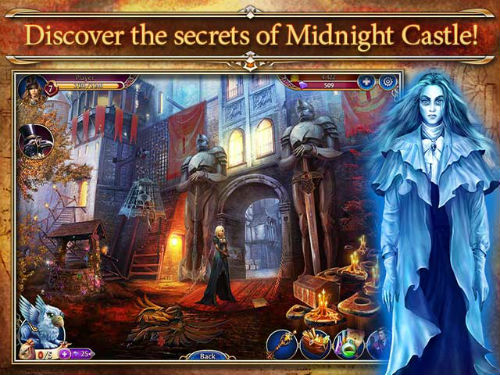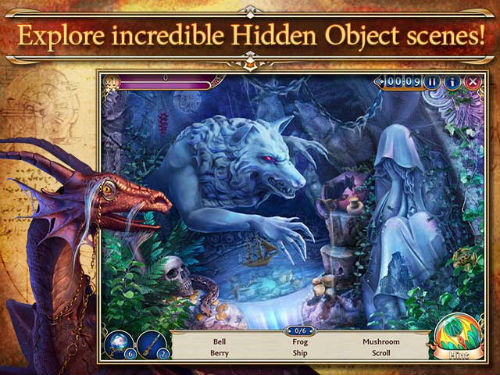 Each successfully completed quest unlocks keys, artifacts and gold which you'll need on your journey to reach the Mystery Chamber where the secrets will be revealed.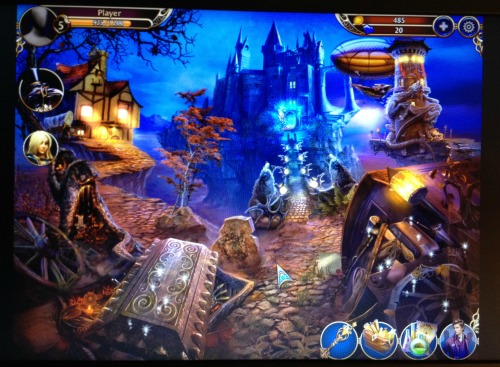 You'll meet characters along the way who will tell you where to go and what to find to unlock different areas and treasures within the game.
Not all quest items can be found; you'll need to craft some smaller items into larger more powerful artifacts in the laboratory. You'll also encounter whimsical enchanted beasts that will become your pets and help you along the way.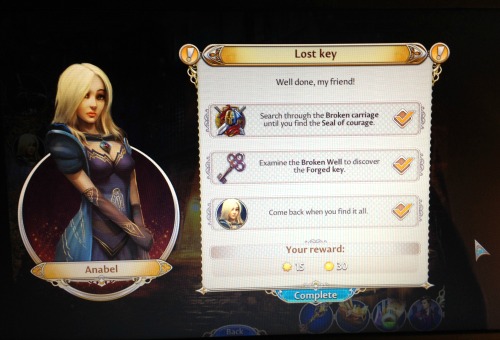 Searching for hidden objects is the primary game activity, and I've been finding them pretty easily, but there's always one which camouflages itself and causes my time to run long. You see, the faster you are, the more points you get. I want all the points!
And for some reason the piece of mail is always hard for me to spot! Grrrrr….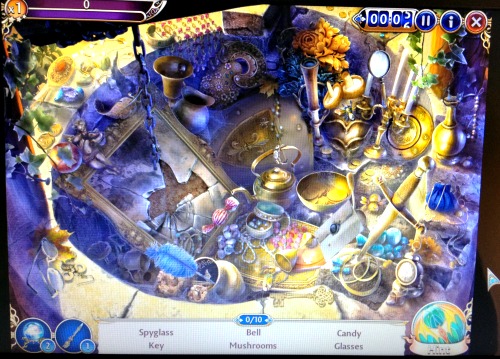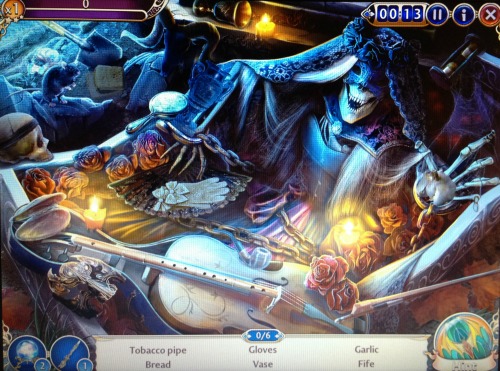 I would love to see more variety in the scenes and objects themselves as it sometimes feels rather repetitious. However, the farther you advance in the game, the more objects there are to find at a time, and they do move around and flip into trickier positions to make them tougher to spot.
Players who are looking for things to battle won't find it in Midnight Castle, but the appeal of searching for hidden objects makes the relaxed game pace a pleasure.
And bonus: Midnight Castles is a computer based game so you get to see all the stunning graphics on a bigger screen.  Plus, it's FREE.
Visit Big Fish Games to download and play Midnight Castle!
–40+ hours of gameplay
–Complete 350+ quests and uncover 16 HO scenes
–Roll the dice and spin the wheel on unlocked mini-games
–Adopt a pet to help you complete quests and locate rare items
–Meet 12 unique characters along your journey
–Play with friends and exchange gifts and information
Have you ever played a hidden object game like Midnight Castle?