This is a Sponsored post written by me on behalf of Gro-ables for SocialSpark. All opinions are 100% mine.
My parents have been huge gardeners their entire life, so you'd think some of that green thumb stuff would have rubbed off on me. But nope, I'm the plant killer in the family. I don't know whether I over water, under water or if the plants would just rather die than spend another day with me, but they never seem to survive.
I've pretty much given up on flowers and such, but I desperately want to grow my own herbs and veggies since I cook so much! There has to be some sort of fail-safe gardening program for dummies, right?
I'm going to try these brand new Gro-ables from Miracle-Gro. They're pre-packaged seed pods designed for people who are new to gardening but have always wanted to grow their own food.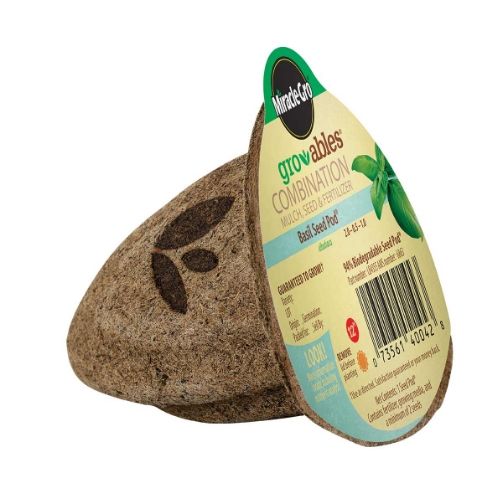 They're also perfect for me because they simplify the growing process, so it's not overwhelming or confusing. I like easy!
And get this…. I can start the growing inside my home (away from those blasted fire ants). As long as I follow the directions, they're guaranteed to grow, and I'll be adding homegrown herbs and veggies to my favorite meals all summer long. 🙂
You know what I'm going to make with my fresh herbs first? A Margherita pizza with fresh basil on top. I'm obsessed with basil, and I'm over the moon excited about growing my own.
Plus the seed pods are affordable, ($1.29 – $1.49 per seed pod – depending on market), so I'll be able to grow all kinds of herbs and veggies while saving money, since I won't have to keep buying them at the store every week.
My Groables are arriving tomorrow. I'll plant them and let you know later how it's going. Cross your fingers!
Do you grow your own herbs and veggies? Which ones?