I don't complain about getting out of bed in the morning (as much), now that I have a breakfast worth rising for. I've been treating myself to a guilt-free breakfast parfait every morning with the new Yoplait Greek 100 Whips!
Yoplait Greek 100 Whips! are the new whipped 100-calorie fat-free version of Yoplait Greek yogurt (with 9 grams of protein) and are available in five mouthwatering flavors: Strawberry, Blueberry, Strawberry Cheesecake, Tropical, Raspberry, Black Cherry, Vanilla Cupcake and Lemon Meringue.
And I just bought all of them, because, well… 100 calories! (I'm so glad Yoplait asked me if I'd like to try them.) I love eating the whips right out of the container, but why stop there?
Yoplait Greek 100 Whips! can be hacked into snacks, desserts and even breakfast — without guilt! So let's have breakfast!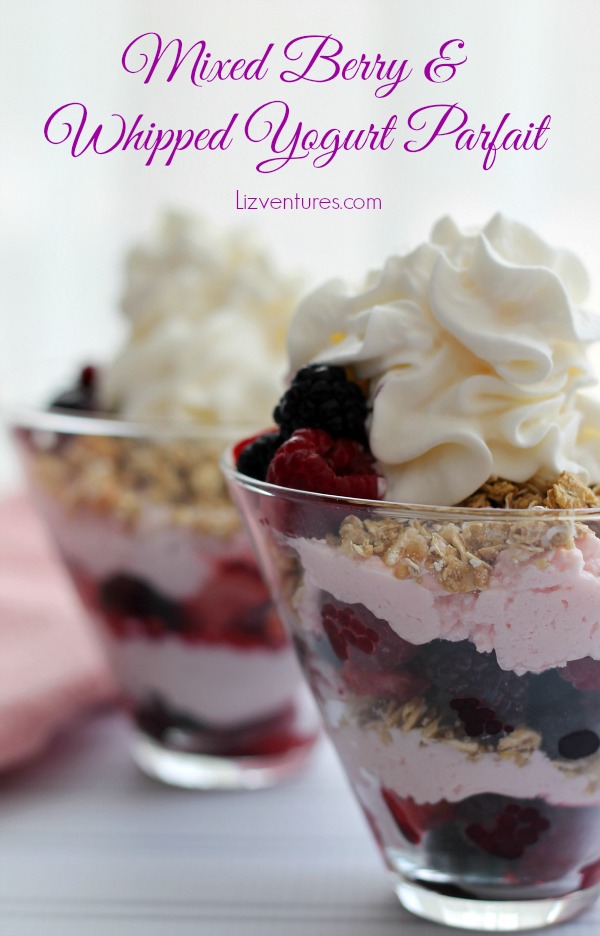 To make the parfait, you'll need a glass, some fruit, low-fat granola and the Yoplait Greek 100 Whips! I always have a bag of frozen mixed berries on hand so I used that for my fruit, but if it's fresh fruit season near you, by all means, use it. Put a small handful on the bottom of the glass.
Then choose your favorite flavor of Yoplait Greek 100 Whips! and carefully layer in about half of it. Be gentle, because you don't want to remove all the fluffiness from the yogurt.
Sprinkle a tablespoon of low-fat granola over the top of the yogurt, and then repeat the layers.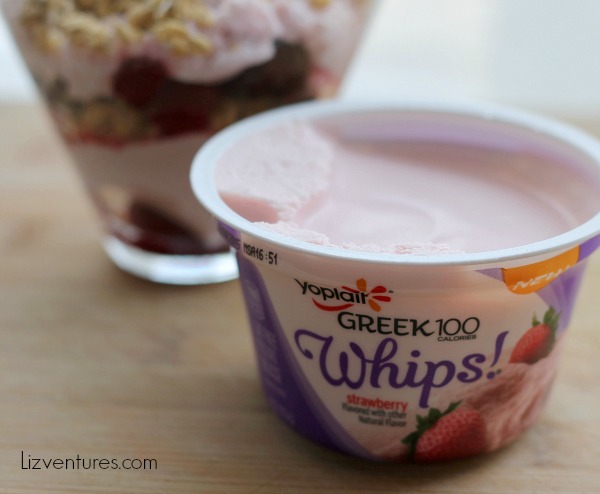 Good morning, sunshine! This breakfast parfait is a healthy start to a day, and the boost of protein makes it even better.
Oh, it's perfectly ok (and delicious) if you treat yourself to a puff of whipped cream on top too. Just because.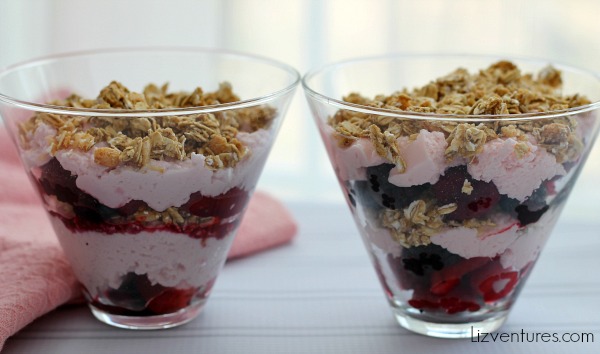 For more snack and dessert hack inspiration, check out these yummy desserts on the Yoplait site.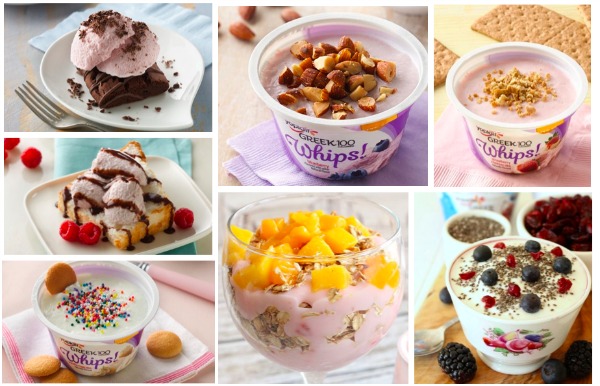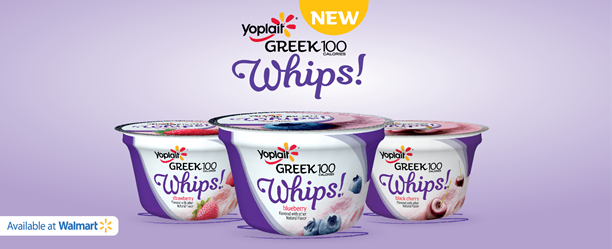 Which of the Yoplait Greek 100 Whips! would you like to try first?
Thanks to Yoplait Greek 100 Whips! for sponsoring today's discussion. All opinions are my own.