Monster High is taking over Hauntlywood, and the ghouls will be turning heads. It's Frights, Camera, Action time!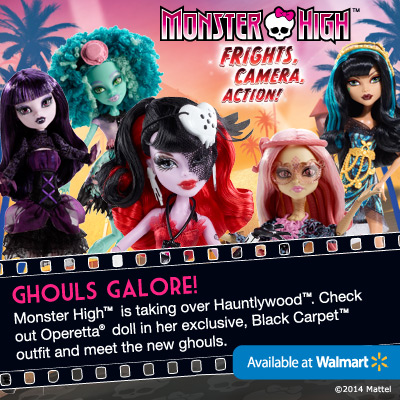 If you have Monster High fans in your house, you probably know just how popular the Big Moment Operetta Doll (daughter of the Phantom of the Opera) has been.
Dressed for the Hauntlywood Black Carpet Premiere, she's wearing a killer dress, clawesome black shoes and spooktacular accessories — simply gore-gous!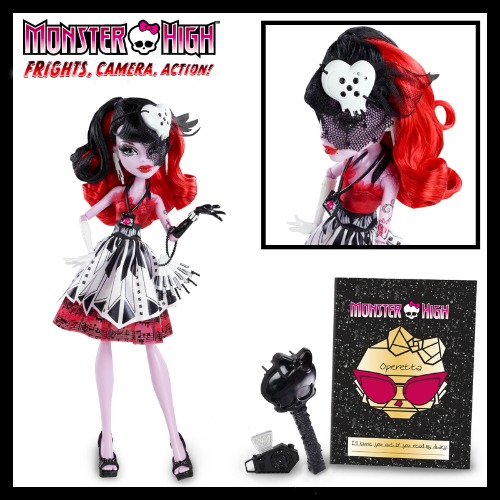 I know the Operetta Doll has been sold out online for a while, but she's still available in stores, so check the store locator on the website to find the nearest Walmart that has the doll!
While it's possible that Operetta may win the Best Dressed award, her ghoulish friends are also dressed to kill, and you can meet them on the Monster High Frights, Camera, Action page.
You can also find out which doll is a match for your personality!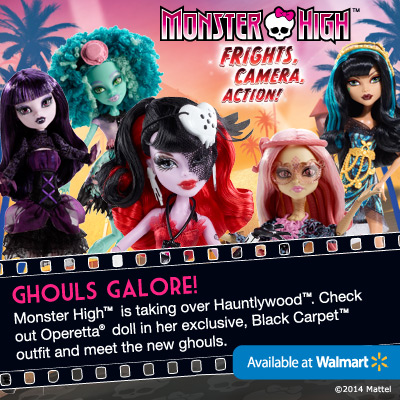 Take the Monster High Frights, Camera, Action quiz and find out!
I took the quiz and I got Honey Swamp, and based on the description I'm pretty alright with that!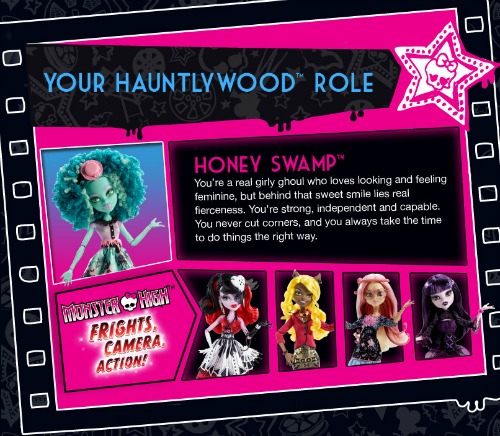 I was curious which Monster High doll my daughter would be like too, so she took the quiz and she got Operetta.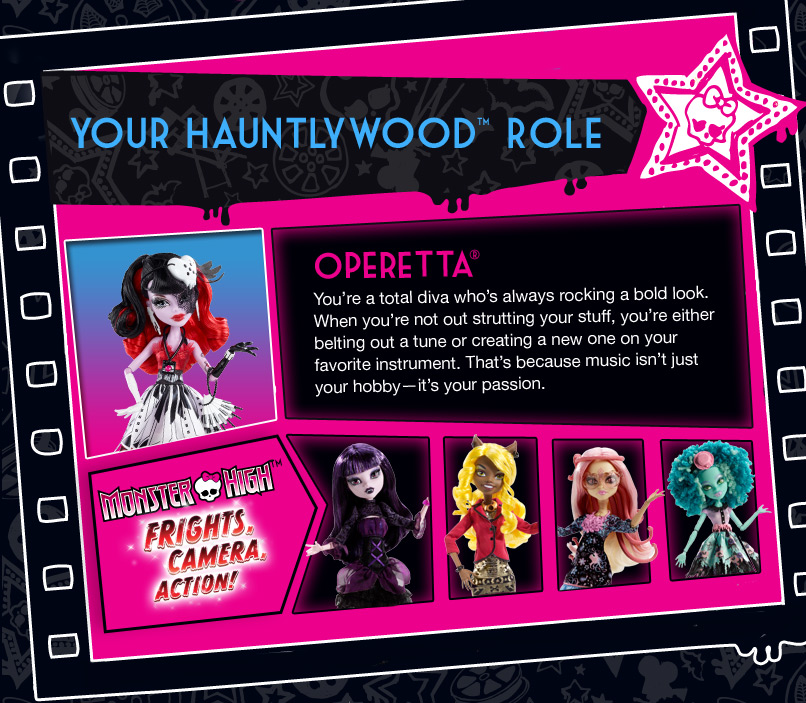 Monstrously fun!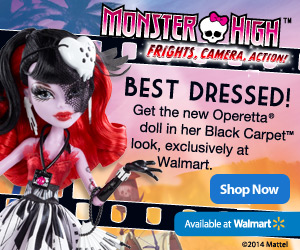 If you take the quiz, be sure you comment and let me know which doll you're like. 🙂