I went to Outback Steakhouse for the new Moonshine BBQ menu last week and my, oh my, did I ever enjoy it!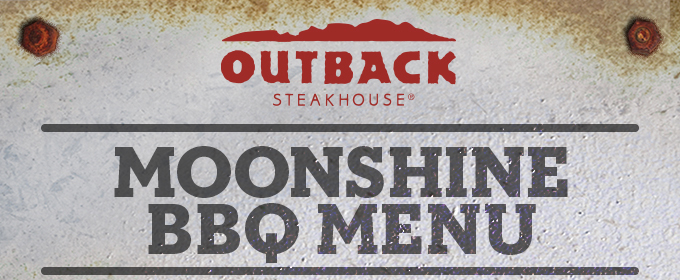 We started with a plate of the Moonshine BBQ Wings, and oh my goodness were they good! Whatever magic is in that Moonshine BBQ sauce put a spell on me! Mmmmm. My boyfriend even said they should bottle the sauce!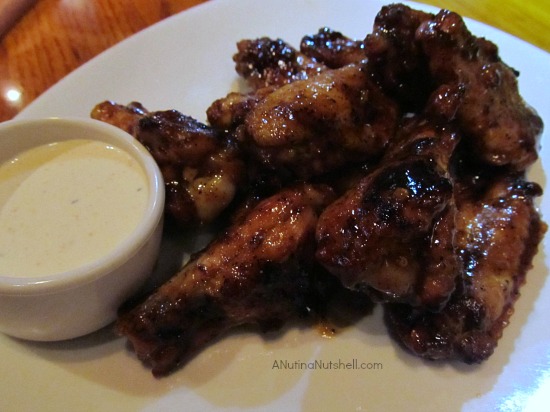 To quench our thirst, we ordered a couple of the Moonshine Cocktails! I ordered the Watermelon Hunch Punch at the suggestion of our server and he ordered the Just Peachee. They were both light, refreshing and absolutely delicious! I highly recommend them because they're not sticky sweet at all, just delightful.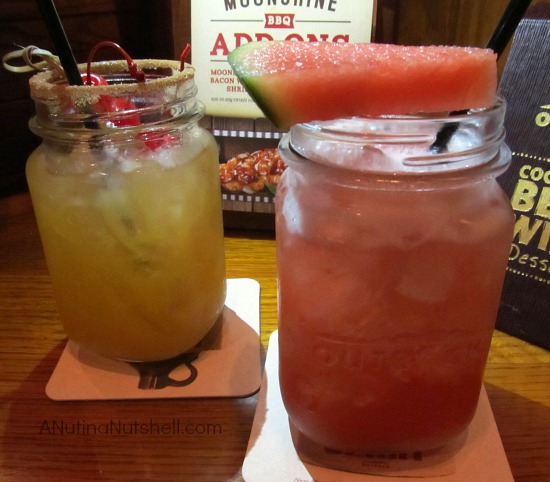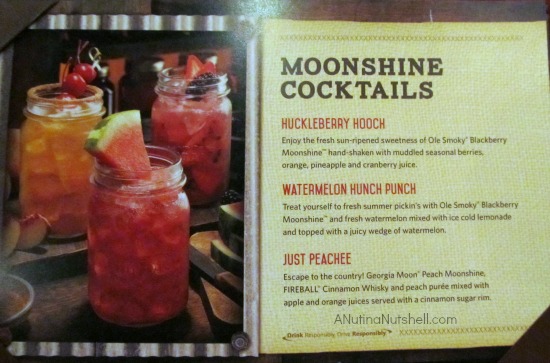 For my entree, I chose the Moonshine BBQ Chopped Salad and I can't even tell you how much I loved it! Chopped salads are HOT right now, and this is the finest example of one I've tried yet. Positively delicious!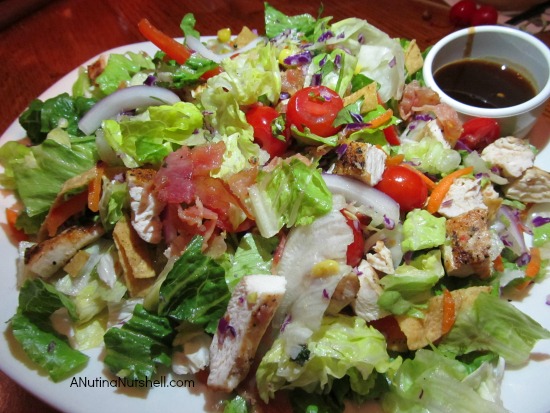 The boyfriend ordered  a Sirloin with Moonshine BBQ Bacon Wrapped Shrimp and some Moonshine BBQ ribs, and he said everything was exceptional. The steak was tender and cooked to perfection, the shrimp was crazy delicious, and the ribs were fall-off-the-bone tender and slathered with that amazing Moonshine BBQ sauce on them. He said they were easily the best ribs he's eaten in quite some time.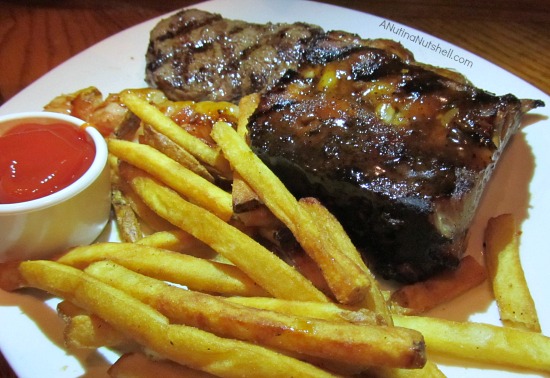 When our dessert of the Skillet Apple Pie arrived, I could barely stand to dig in and bust up the prettiness, but that lasted all of about a picture-taking second. We dug in with spoons and finished that baby off.It's like a warm apple crisp in a flaky pie shell and topped with vanilla ice cream. The whole combination was delectable!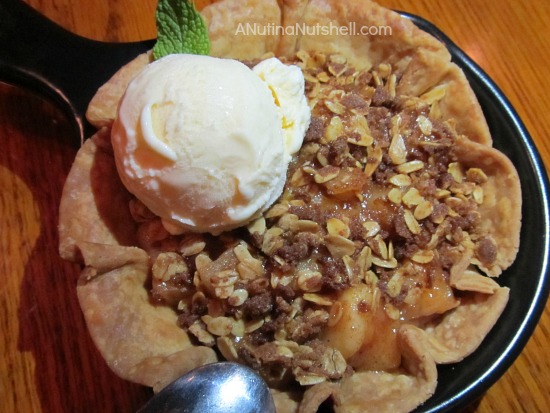 The Moonshine BBQ menu will be at Outback Steakhouse for a limited time, so be sure you get some while the getting's good!
Visit Outback.com/Shine to find the secret to why the Moonshine BBQ sauce is so dang good!
And you might want to try the Moonshine Name Generator at Outback.com/Name too.  I did mine!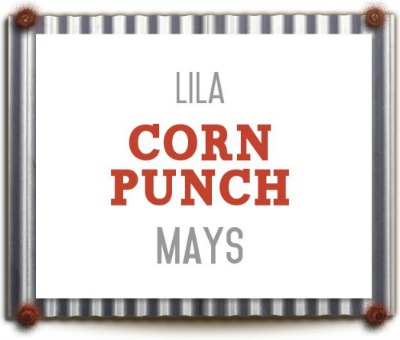 Which Moonshine BBQ menu item at Outback do you want to try first?
I'm an #OutbackBestMates ambassador and receive perks as part of the program. All opinions are completely my own.