Kids are non-stop bundles of energy, and it takes more than three square meals a day to keep them going. They need snacks, and they love snacks! It's best to make these in between meal boosts as nutritious as possible, and fortunately that's not too hard to do.
Here are a few fun and delicious snack ideas for your kids:
Jazz it up!
Let kids add toppings to their oatmeal, granola and yogurt. A squeeze of strawberry applesauce can perk up flavor in the most boring of cereals!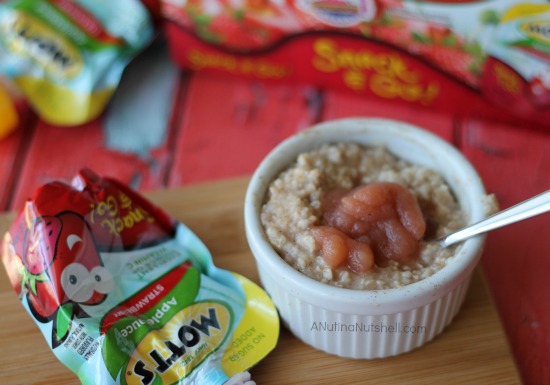 A dollop of applesauce is also delicious on a muffin, breakfast pastry or waffles.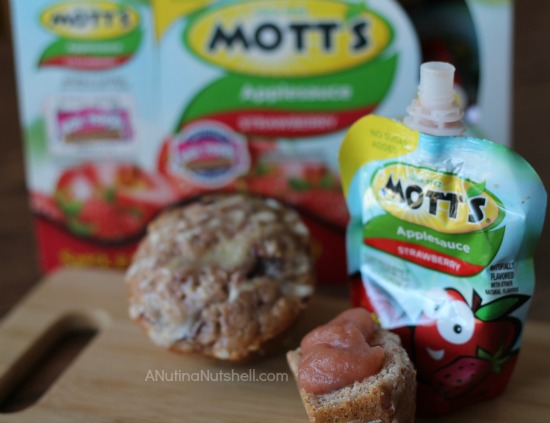 Dip and dunk!
Kids love to touch and play with their food, so give them healthy dips. Let them dip fruit slices, graham crackers, pretzels…anything!
I discovered the magic of potato chips dipped in applesauce when I was a little girl, and now my kids love to do that too. Potato chips aren't an everyday snack recommendation of course, but it's fun to allow them as a treat now and then, especially when adding a nutritious dip.
Pssst, cookies in applesauce are tasty too.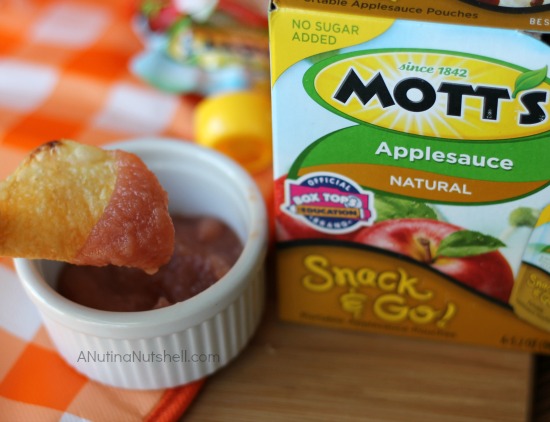 Grab and go!
Keep grab-and-go snacks on hand. When kids get hungry they want it fast, so make sure to have healthier options like Mott's Snack & Go applesauce pouches available.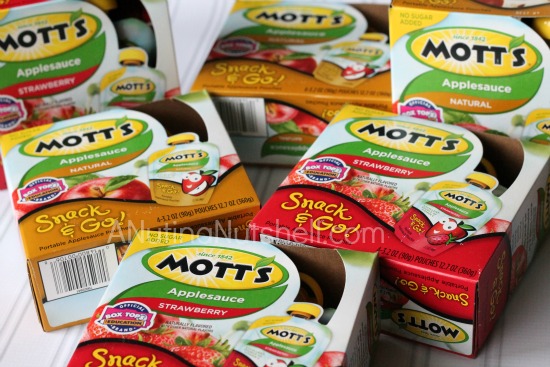 Mott's® Snack & Go is the nutritious applesauce kids love in a squeezable pouch they can take with them wherever they go. Mott's is also the only applesauce brand with Box Tops for Education®, helping to support kids' schools. Visit us at motts.com to learn more.
How do your kids like to eat their Mott's Snack & Go applesauce?
Compensation was provided by Mott's® via Glam Media. The opinions expressed herein are those of the author and are not indicative of the opinions or positions of Mott's®.