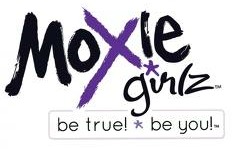 If you have daughters, then you're probably pretty familiar with the popular Moxie Girlz
Riding Club toys. There are several different dolls, and there are also a couple of horses in the collection.
Meet Cricket, a beautiful golden-colored horse which can not only carry a Moxie Girlz doll on its back, but it walks and neighs too!
Can you tell it's a pretty big horse? It stands a little over 12″ tall!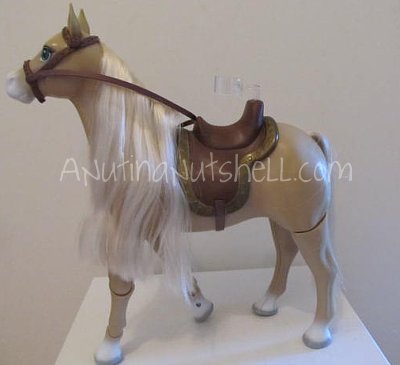 It has a sweet friendly face, doesn't it?
Kids will love to brush and maybe even braid the long, flowing mane…
and sorry for the horse rumpus, but I had to show you its long tail too!
Attached to its saddle is a harness into which fits any of the Moxie Girlz dolls that your child would like to take for a ride!
And the part your kids may like best is that the horse walks and neighs! Powered by 4-AA batteries (not included), it will walk for 12 seconds with a clip-clop sound, and then it stops and neighs. It's really cute. Take a peek!
Buy It! You'll find the Moxie Girlz Horse Riding Club horse for $55.50 at Amazon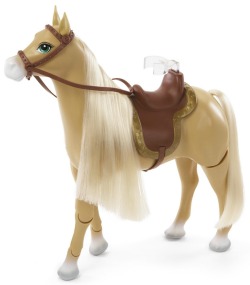 GIVEAWAY!
One lucky reader will win a Moxie Girlz Horse Riding Club Horse. (Actual horse may vary.)
(Rafflecopter entry form below is in javascript so it may take a few seconds to load.)

I received a media sample in order to facilitate the review, but all thoughts expressed in this post are my own uninfluenced and honest opinions.