Mucus. (Let me just lay that snot on top.)
Because when Mucinex® asked me if I had any tips on keeping a clear head in a congested day,  all I could do was think back to how I survived the congested years.
They really weren't looking for a story about that kind of congestion, but I couldn't resist. 😉
Shall we begin?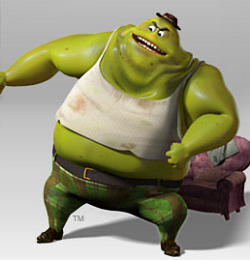 I have two kids. My daughter learned to blow her nose and my son did not.
I am ever so very serious.
Just like any other parent, when my kids were itty-bitties I taught them to blow their noses. Of course, they started with just blowing raspberries with their mouths, but eventually my daughter progressed and figured it out. Her baby brother did not.
That little dork would not blow, refused to do it. He would just hold a tissue up to his face and dab, dab, dab at the perpetual snot flow.
His colds would go on for weeks, because he would not, could not, let all of the gooby goodness out any faster than a dibbity dab would allow.
My daughter and I tried and tried and tried to get him to blow. "Just clear it out, you fool," she'd say.
But the dabs would mercilessly go on.
Or he would just stick the tissue in his nostrils, and let it catch the free fall.
This went on all the way through high school graduation. After that, I sent him off to college with Mucinex® and boxes and boxes of tissues, still not knowing why he refused to blow his nose.

But one day when he was home on break, I heard an unfamiliar sound from behind me. I whipped around to see that child trumpeting out a stream of golden glory.
Mucinex® in, mucus out.
Hallelujah!
Balancing a hectic schedule is hard enough. Trying to keep it together when you're under the weather requires additional help. Maximum Strength* Mucinex® Sinus-Max™ Pressure & Pain triple action formula fights mucus, congestion, sinus pressure and headache/pain. With cold and flu season in full force, I am relieved to know that even my worst symptoms can't derail my plans.

* Per 4-hour dose
This is a sponsored conversation written by me on behalf of Mucinex. The opinions and text are all mine.