Sometimes things fall in your lap that you didn't know you needed, and the Mustbin app is just that. I was asked to review it, but I didn't know it would save me from myself.
You see, I can't manage things made of paper. I'm like … I'll just set this here now and "put it away" later. Riiiiight. It just gets stacked, shuffled and shoved. I'm a paper hoarder cluster schmuck.
Mind you, I CAN find everything, but if something were to happen and I needed to access vital information quickly…. ay caramba!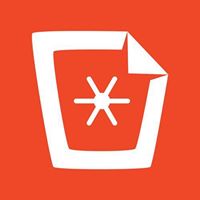 Mustbin stores life's most important information at your fingertips.
It looks like this: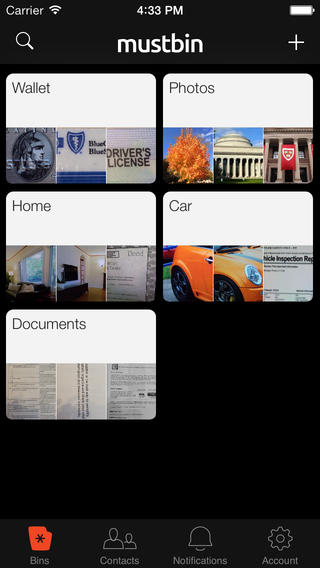 Well, your images would be personalized to you of course, but everyone has 'bins'. That's where you store your important physical and digital information, the things you want to be able to access quickly.
You can make any type of bin you want, but there are some commonly used bins already pre-built for you to use: Wallet, Photos, Accounts and Passwords, Home, Vehicle, Finance and Investments, Health and Medical, Memberships and Rewards, Receipts and Coupons.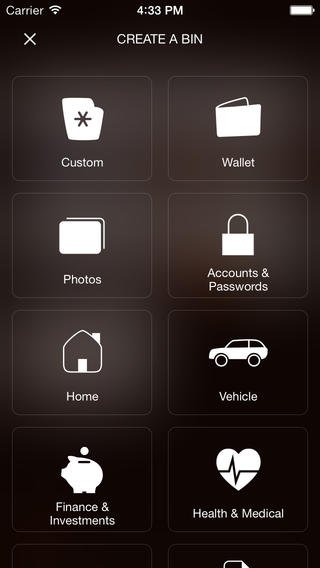 To set up a bin, you can either follow the Guide which takes you step-by-step through the simple process, or you can just hop directly to the Documents you're looking for.
There's also an Actions tab with walk-throughs for potential scenarios you may encounter. For instance, if your wallet is lost or stolen, it tells you exactly what to do — from filing a police report to contacting creditors and credit agencies.(Phone numbers included!)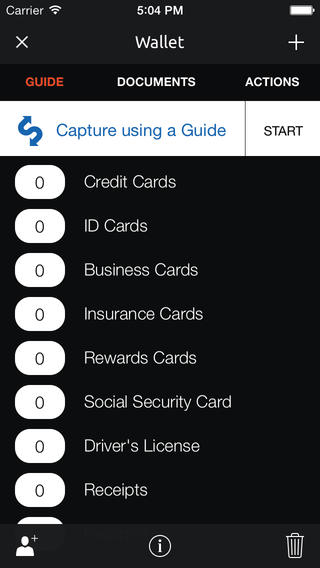 I went to the Vehicle section guide and it prompted me to put my driver's license in first. I snapped a photo of the front and back with my phone, typed in some personal info and kapow, it was stored! After that, it prompted me for registration, insurance, license plate and vehicle photos. It's quite comprehensive, but if you think of anything else you want to record, there's a spot for you to do that also.
One thing to note is that if you want the same document in two different bins, you'll need to enter the info twice. I suspect they'll address this issue in future updates though.
Is it safe?
The data is extremely secure with Bincryption(TM) technology with bin-level AES-256 encryption on every file even during syncing to and from the 1GB of free cloud storage that's included. Mustbin itself can't even access your data!
Each time you access the app, you'll need to enter a 4-digit pin as well.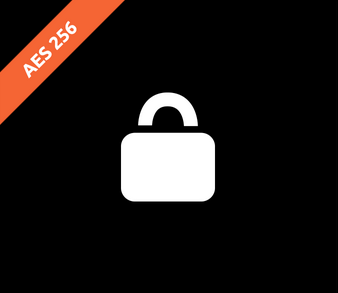 Sharing your info
You can share a bin securely through Mustbin with whomever you want, be it a family member, insurance agent or financial advisor. Maybe you need to share your credit card or social security number with your spouse or maybe you want to share photos with family. You can rest assured you're sharing securely through Mustbin.
I've made a bin for each of my kids so that when they need vital information, I can easily and securely share their bin with them.
Best of all, it's FREE!

The Mustbin app can be synced between devices and can be downloaded for free from the iTunes store. Visit Mustbin.com for more information.
What bin would be most helpful to you in the Mustbin app?