This post is brought to you by GNC and The Motherhood. All opinions are my own.
Did I ever tell you that my daughter is a bodybuilder?
She is!
Not the Hulk-y kind. Bikini.
She started a training regimen right after the holidays last year, and has worked so hard to get to where she is. My son has been lifting weights as a hobby since he was in high school, so he had a lot of great advice to share.
And it's paying off — she won her very first competition this past Spring, and later this month, she competes in nationals!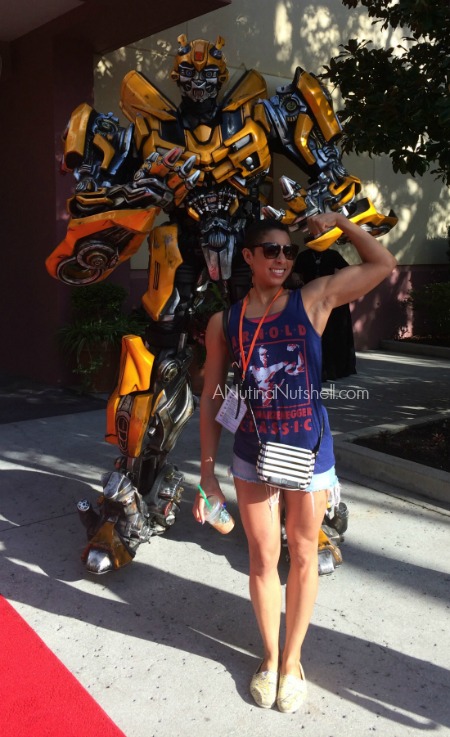 As part of her training, she follows a very strict diet to help her build muscle, and protein is an essential part of her routine, as it is for my son.
But, there are so many different types of protein that it can be overwhelming to find the right one, especially if you're a vegetarian or vegan, which was my daughter's case for nearly 10 years. (She just went back to carnivore a few months ago.)
Plant-based proteins (which include brown rice, pea, hemp and soy) make a great option for vegetarians and vegans or anyone wanting to support lean muscle and total body health.
You can add it to recipes you're already serving, or make a protein drink or shake. If you use it in a drink, you'll want to use a blender to disperse the particles as much as possible, otherwise, you're going to have lumps. It's just the nature of protein powder.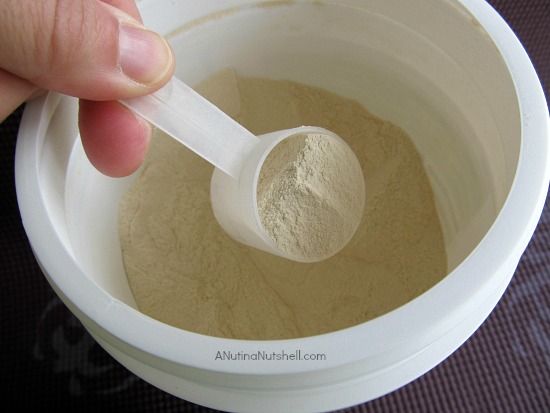 You'll also probably never hear anyone say they "love" drinking their protein shakes. Most of them have an unpleasant taste, and you just kinda have to chug it and get it over with.
Or so my kids always told me.
I've always been too scared to try it, but yesterday I cracked open this tub of GNC SuperFoods Spiru-Meal™  before sending it to my son, and mixed myself a drink.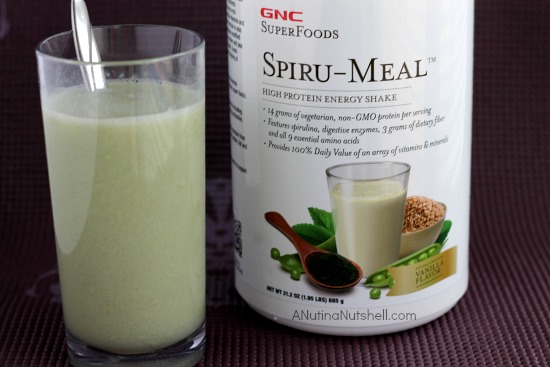 Bracing for the worst, I literally plugged my nose (even though it smelled vanilla-y good), closed my eyes and took a swallow. It didn't seem that bad, so I took another. And another.
It reminded me of a watery oatmeal in flavor and in texture, admittedly nobody's first choice in beverages, but totally not worth complaining about, and it smelled really good! The only thing I want to reiterate is that like all protein powders, it needs thorough blending.
GNC SuperFoods Spiru-Meal™ delivers a robust blend of vitamins and minerals typically found in wholesome super foods, protein and other key nutrients necessary for maintaining optimal health and wellness.

Each serving of GNC SuperFoods Spiru-Meal™ contains spirulina and bee pollen, which provide beneficial vitamins and minerals to support optimal nutrition and health.

The premium formula of GNC SuperFoods Spiru-Meal™ is also loaded with 14 grams of protein derived from non-GMO (genetically modified organism), vegetarian sources such as soy protein, brown rice protein and pea protein, as well as food-based enzymes to support digestive health.

Great-tasting, nutrient-dense GNC SuperFoods Spiru-Meal™ offers a hearty helping of natural goodness in every delicious, easy-to-mix serving.

Discover the power of plant-based proteins at GNC. Learn more at gnclivewell.com/plantprotein/