This is what the Myrtle Beach SkyWheel looks like by daylight.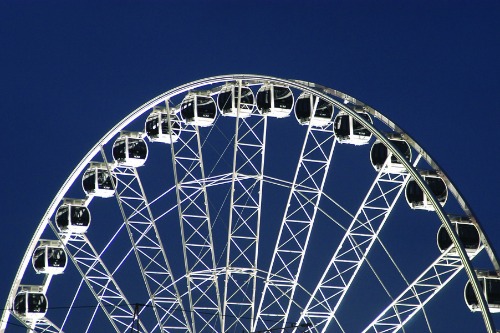 It's a magnificent sight located in the heart of Myrtle Beach's beautiful boardwalk and promenade area.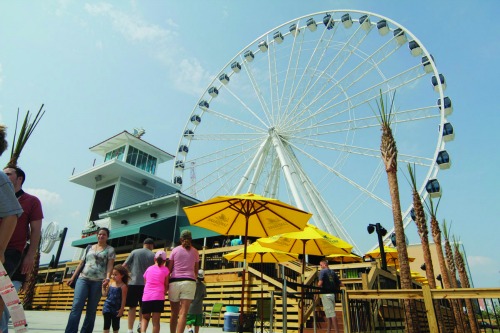 Did I tell you that I hate Ferris wheels?
I do.
So obviously I had to ride it.
At night. (When it's even scarier.)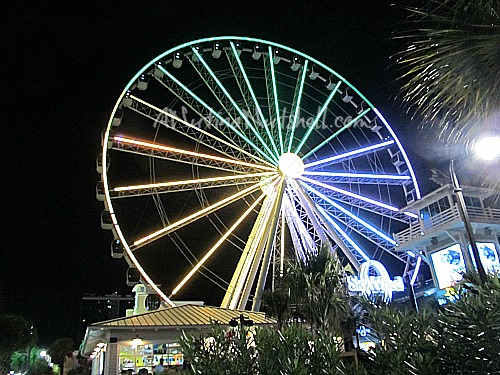 It stands 187 feet high, and if that's not impressive enough, let's go back to the fact that I hate Ferris wheels and decided to ride it anyway.
At night. (When it's even scarier.)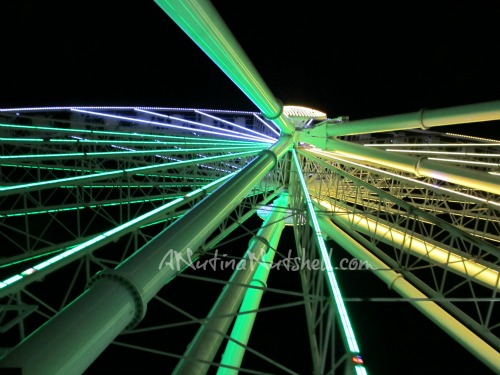 Fortunately, the view (even in the dark) made up for it. I loved how the lights from the SkyWheel were reflected on the neighboring skyscrapers.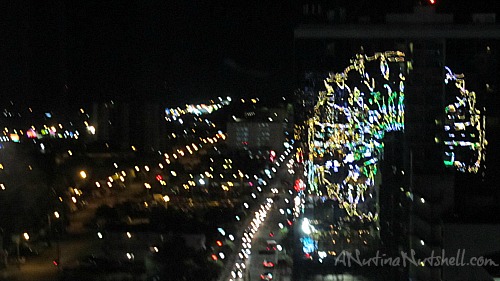 And even in the darkness, I could still see the waves washing up on the beach.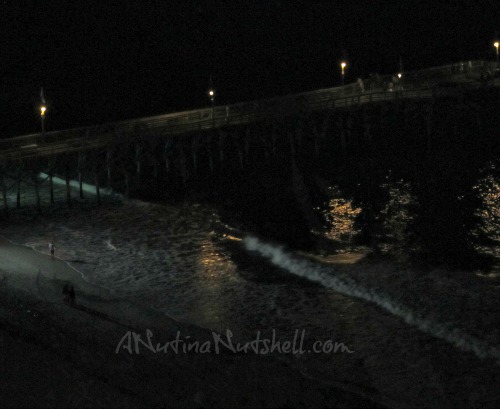 The SkyWheel made three revolutions which allowed us a little more than ten minutes to enjoy the scenery. The gondolas are fully enclosed and don't swing back and forth like regular Ferris wheels, so it was a completely enjoyable ride for me.
It's definitely a must-see Myrtle Beach attraction.
Visit the Myrtle Beach SkyWheel website for hours and to purchase tickets, and check out VisitMyrtleBeach.com for more ideas on things to do in Myrtle Beach.